BLOG
Martha Keith: Leaving a big job for a small business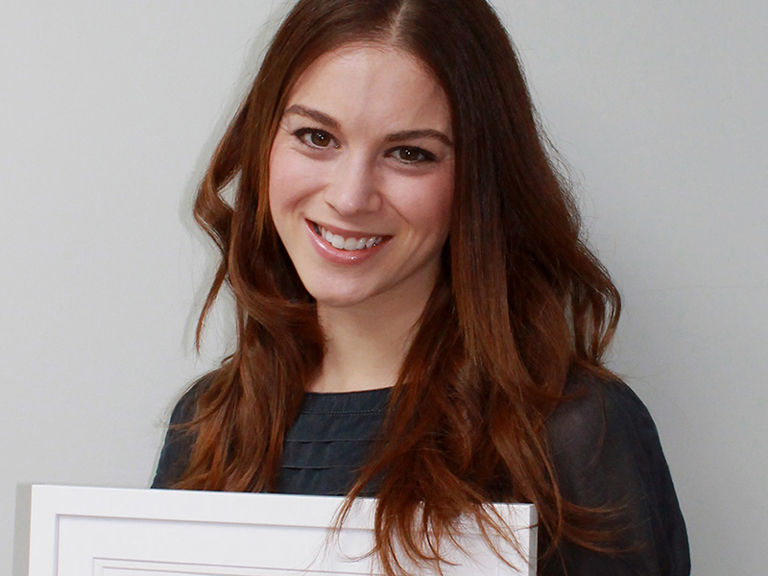 ---
Posted: Fri 10th Jan 2014
One of the ways in which we help start-ups is by hosting expert workshops. We met Enterprise Nation member Martha Keith at one such event, and Martha told us about how she left her corporate job to start her own business.
Hi Martha! Tell us a little bit about your business idea
My idea is to build a brand that is known for 'the art to delight'. Love Give Ink creates personalised stationery, greeting cards and gifts from original hand-drawn and painted artwork. All of our lovely things are made here in Britain, mostly from watercolour and ink designs, which are then turned into delightful products using high quality materials, printing and finishing at Love Give Ink 'Paint HQ' in West London. I have started with my own designs, and the idea is to attract other artists in time.
What was your motivation to want to start your own business?
After school, I studied science at Cambridge University, which meant putting my love of art and design to one side. I then started as a graduate trainee in healthcare and worked my way up the company in a number of marketing and sales roles. I worked long hours and learnt a lot, particularly about the importance of the customer, but I always felt I could do more.
It was only when I met my now husband that I was inspired to pick up a paintbrush for the first time in 10 years. I began painting designs, which I turned into sample products for family and friends. The feedback was overwhelming. I decided to pitch a stall at a local fair and was inundated with orders for my personalised stationery sets, so I booked a week off work, wrote a business plan, did some sums and set up a sample website.
The following Monday morning I walked in with my resignation letter in my hand.
What were you doing before you started your business?
I was working for a large healthcare company as a Business Director. For about 18 months, I worked weekends and evenings experimenting, making and testing products on my friends as gifts for special occasions, like weddings and new babies, and I designed my own wedding stationery.
As much as I loved my corporate job, as I became more senior in the world of healthcare I started to think about what I wanted to achieve in my working life and what ultimately would make me the most fulfilled. Many people were astonished when I announced my resignation, but I had a vision of what I think my company could be, and that is what has spurred me on the most. Someone said to me a few months ago 'passion is at the heart of entrepreneurship' and that is so true - you have to completely believe in whatever business you are in.
How did you fund your business?
I have invested most of my savings to get me started. I would advise anyone to really clearly map out their own financial plan, and don't underestimate how much money you may need to ensure positive cash flow, especially if you require any form of stock to be bought up front. This has been a learning curve for me.
What's been your biggest business success to date?
It is clearly still early days for my business, but I have been hugely encouraged by the fact that we've already had twice as many orders as forecast. My biggest success has been the number of repeat orders and the feedback from customers, several of whom have contacted me to say how delighted they were with the quality of the product and the service. Our company strapline is 'The art to delight' because that's what we aim to do.
I'm an Enterprise Nation member and have been to a number of events over the last few months. It was reading one of Emma's books, Turn Your Talent Into A Business, that gave me the confidence to walk in that day with my resignation letter, and it has been the advice and support from fellow members ever since that has meant I haven't looked back.
What advice would you give someone who is thinking about starting their own business?
Three things"¦
First, take time to write a business plan. I know it seems obvious, but it was only when I wrote down my business vision, objectives, management processes, marketing strategy, financial forecast, etc. that I was able to decide what my business was and importantly was not trying to achieve and how I was going to go about it. It focussed my mind and suddenly made my idea 'real'.

Second, use every opportunity to build interest in your business pre-launch and keep a note of contacts along the way. I had a list of 500 interested people when I launched, which was helpful for starting to spread the word. Without customers your idea is still just a hobby.

Finally, ask yourself how much you believe in your business idea. You need to do something you have a passion for. Don't be fooled into thinking starting a business is easy. You have to be incredibly self-motivated and I am working harder now than I have ever worked, but ultimately the satisfaction from that order, or sale, or business success is far greater.
Where do you want your business to be in 5 years time? And how can the Enterprise Nation community help you get there?
I want Love Give Ink to be an established online platform that links talented artists with quality products, so customers will know the brand and come to us first to find that special gift or stationery item.
Enterprise Nation has been hugely helpful so far and I am looking forward to attending many more events in 2014. I'm also hoping to work locally in West London with other members on a potential 'pop up' idea. I feel most inspired when interacting with like-minded people so I'd love to hear from anyone who thinks we could collaborate in any way.
You can get in touch by visiting my website at www.lovegiveink.com
Enterprise Nation has helped thousands of people start and grow their businesses. Led by founder, Emma Jones CBE, Enterprise Nation connects you to the resources and expertise to help you succeed.