BLOG
Managing debt as part of your recovery strategy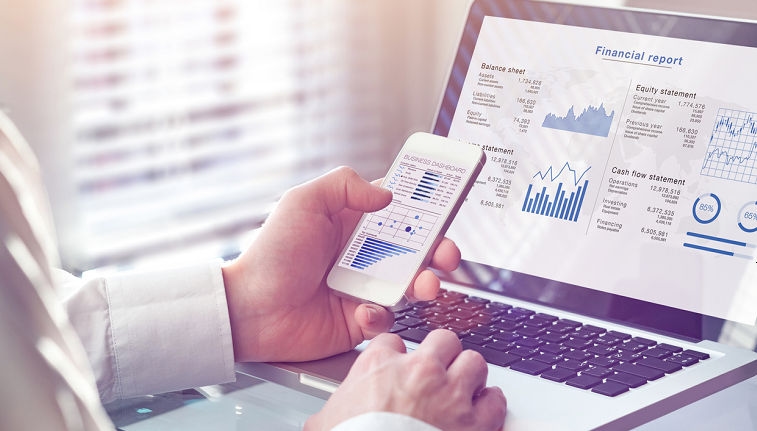 ---
Posted: Thu 3rd Sep 2020
With cashflow now even more crucial to a business' success, Paula Tomlinson, of On The Spot Accountants, shares top tips on how to manage your debt to help your business survive and thrive.
Near the top of your daily "to do" list to ensure your business survives and thrives, is managing your debt.
You've created a business, found customers, done the hard work and raised invoices. But none of this means anything unless you're paid for it.
Use these tools, your knowledge about your client and your relationship, to help ensure you are paid on time.
Software reports
Use early warning systems, such as running 'aged debtor' reports from your bookkeeping software to highlight how long certain customers are taking to pay you.
Also, calculate total debt as a proportion of sales x365 to see whether your average 'debtor days' are moving up or down. An average above your payment terms suggests late payment from someone.
When busy, it's easy to forget some debtors, especially smaller ones, but they add up!
Daily check-in
With or without software, regularly check who hasn't paid you.
For a busy growing business this could easily be every day. Identify a good time slot that fits in with your business day, such as first thing in the morning.
Check against your changing cashflow forecast which will highlight when cash might get particularly tight such as around payroll time, supplier due dates, VAT payment dates.
Contact, call, negotiate
If a customer is late beyond agreed terms, perhaps start with a short email reminder. If there's not a quick response, try the personal touch and make a call the next day.
The response will vary. It may have nothing to do with customer cashflow or finances. Your customer may simply not be very organised. Keep phoning until you're paid. It'll be easier to pay you than ignore you, and hopefully next time, lesson learnt, and you'll be remembered for payment earlier!
On the other hand, if a customer is having their own cashflow problems decide how you can help out. Perhaps agree a few instalment payments that are more manageable for them. If a customer ends up in permanent difficulty, it will be better to be paid this, than nothing at all.
A customer may need a favour going forward such as making an introduction, a slightly different product outside your norms, or a quick deadline. Ensure you are fully paid before helping your customer out in other ways.
If it seems you are simply being ignored, explain in writing that if payment isn't received in say, 7 days, court action will be taken. A last resort if you want to continue having a business relationship, but is sometimes necessary.
If the worst happens and you're not paid ensure you haven't suffered the VAT and you claim tax relief against your income tax or corporation tax bill.
Prevention is better than cure
Check out your customers before you agree to work with them to ensure you work with good quality customers. How long have they been in business? How secure are they? Do you know anyone else who has worked with them?
Looking at published accounts or credit scores may help but remember that they are often out of date. In reality you have no security and will be taking some risk in trading with anyone, so work with what you have!
If you know a customer is financially weak, you may need to ask for part or full payment up front or agree an early settlement discount to encourage the earliest payment. Build this into your pricing wherever you can.
Agree terms and conditions in writing and repeat them at any opportunity such as on your invoices, so your customer is clear when payment is due and of the consequences of being late, such as the rate of interest which will be charged.
Will your customer require a purchase order? This is often a strict policy in larger companies, so ask. If so, make sure you there's a signed one for everything you do, otherwise this becomes an excuse for late or non-payment!
Require online payments for speed. If appropriate, agree a regular retainer, direct debit arrangements or instalments perhaps with a small early payment discount incentive. Many smaller customers find it a lot easier to make smaller regular payments.
As you send out your invoices, make sure they go to the right person for approval, get to know that person and let them know an invoice is on its way.
Summary
Pick out as much as possible from the above that works for you and your customers. Using several tools adds up to a better chance overall of being paid in full and on time.
I'm here to help. Please get in touch to see how I can help your business. An FCA and CTA with over 30 years in the accounting profession and a private employee owned group provides a unique blend of practice and commercial experience great for advising clients and providing a quality, cost effective accounting franchise. Understanding and working within commercial business constraints enables you to benefit from practical, technical advice on tax, year end, accounts and business issues. Using jargon-free explanations to help you understand your finances and grow your business successfully.