BUSINESS NEWS
Liz Truss appointed new Conservative Party leader and new prime minister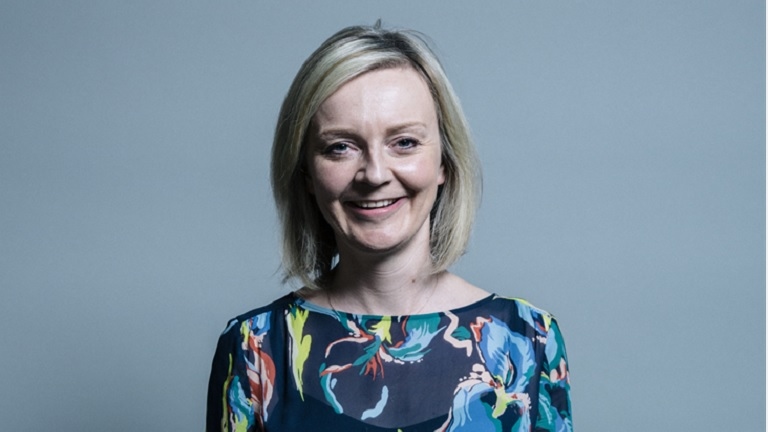 ---
Posted: Tue 6th Sep 2022
The new leader of the Conservative Party and prime minister of the United Kingdom is Liz Truss.
After two months of campaigning, the former foreign secretary beat ex-chancellor Rishi Sunak by winning 57% of the vote in a poll of the Tory party membership.
Boris Johnson resigned as prime minister on Tuesday and Liz Truss took on the role after meeting the Queen at Balmoral. The location was a change to the traditional meeting at Buckingham Palace in London due to the Queen's mobility issues.
🤝 The Queen received Liz Truss at Balmoral Castle today.

Her Majesty asked her to form a new Administration. Ms. Truss accepted Her Majesty's offer and was appointed Prime Minister and First Lord of the Treasury. pic.twitter.com/klRwVvEOyc

— The Royal Family (@RoyalFamily) September 6, 2022
Helping businesses tackle rising costs
Economic issues and the cost of living crisis dominated the leadership campaigning. Truss pledged to run an "unashamedly pro-business government" with "no new taxes".
Other promises included reversing the increase in National Insurance, ditching the planned rise in corporation tax, reviewing the IR35 tax system for the self-employed and overhauling business rates.
With reports that businesses are facing rocketing energy price rises of up to 400% and several are being forced to close, there have many been calls for the new government to introduce direct support.
What do you think the new government should do to help small businesses? Email Charlotte and we might feature you in a blog post and media stories.
The Liberal Democrats said a £9.6bn grants scheme should be launched with funding of up to £50,000 to cover 80% of the increase in businesses' gas and electricity payments.
Truss is expected to make an announcement about support for households and businesses on Thursday. It is thought she will freeze the domestic energy bill price cap and provide similar action for companies.
She is expected to appoint her Cabinet on Tuesday. It is believed that Jacob Rees Mogg will be business secretary and Kwasi Kwarteng will be chancellor.
The first Cabinet meeting will be on Wednesday as will Truss' first appearance as leader at Prime Minster's Questions in the House of Commons.
Earlier reports claimed there will be an emergency Budget later in September.
Emma Jones, founder of Enterprise Nation, said:
"We worked closely with Liz Truss when she was chief secretary to the Treasury and know that she's a big champion for start-ups and small businesses.
"We welcome the opportunity to work with her again to make sure that the right support gets to the right businesses as quickly as possible. The government must prioritise this support because our economy needs the innovation produced by the UK's early-stage businesses to shore up long term economic success."
Related Enterprise Nation resources
How are UK small businesses dealing with rising costs?
Book a free discovery call with a finance expert
Help your business combat the impact of inflation and recession
Should you reduce your marketing spend in a recession?

Image credit: © UK Parliament/CC BY 3.0
I'm a freelance content creator and event host who helps small businesses and the organisations that support them. I'm also Enterprise Nation's Local Leader for Bristol. I have 20 years of experience as a small business journalist having interviewed hundreds of entrepreneurs from famous names like Sir Richard Branson and Deborah Meaden to the founders behind brand new start-ups. I've worked for a range of leading small business publications and support groups, most recently as head of content at Enterprise Nation where I was responsible for the prolific output of content on the company's blog and social media. I now freelance for Enterprise Nation as the website's news reporter and as the host of the Small Business sessions podcast. I'm based in Bristol where I run and host regular events with the local small business community in my role as Enterprise Nation's Local Leader for Bristol. I also have strong connections with other major business organisations in the south west region. In total, I've hosted over 100 events including conferences with an audience of hundreds for international brands like Xero and Facebook and live web chats from inside 10 Downing Street. With my partner, I co-run Lifestyle District, a lifestyle blog focused on culture, art, theatre and photography.