BUSINESS NEWS
Liz Truss announces freeze of energy bills for businesses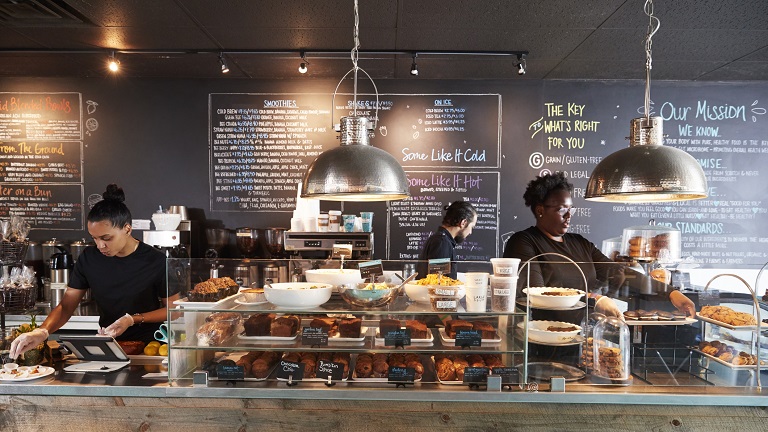 ---
Posted: Thu 8th Sep 2022
To combat the impact of soaring gas and electricity costs for businesses, the government will freeze energy bills for six months from October.
The announcement was made during by a speech in Parliament by new prime minister Liz Truss. She said that for domestic households energy bills will be frozen at an average of £2,500 a year for two years from 1 October through a new 'Energy Price Guarantee' which limits the price suppliers can charge customers for units of gas.
Businesses don't have an energy price gap like consumers and some are facing energy cost increases of more than 500%. Truss said they will be offered support equivalent to that being offered to consumers for six months.
After the six-month scheme ends, "ongoing, focused support" will be provided for "vulnerable industries", which Truss' spokesperson said is likely to include hospitality businesses like pubs. A review will be conducted in three months to consider where the support should be targeted.
There have been many demands for the government to introduce COVID-style grants for businesses facing high energy costs. The Liberal Democrats called for a £9.6bn scheme with companies able to apply for up to £50,000 to cover 80% of the increase in gas and electricity bills.
In a wishlist of what the new government should do to help small businesses, founder Emma Jones said a VAT reduction to around 6% could make a significant difference for industries such as food and drink.
The government will fund the new energy price guarantee by increased borrowing, thought to be more than £100bn. The exact costs will be revealed by new chancellor Kwasi Kwarteng in a fiscal statement later this month.
Liz Truss said:
"Decades of short-term thinking on energy has failed to focus enough on securing supply – with Russia's war in Ukraine exposing the flaws in our energy security and driving bills higher. I'm ending this once and for all.

"I'm acting immediately so people and businesses are supported over the next two years, with a new Energy Price Guarantee, and tackling the root cause of the issues by boosting domestic energy supply.

"Extraordinary challenges call for extraordinary measures, ensuring that the United Kingdom is never in this situation again."

Responding to the announcement, Enterprise Nation founder Emma Jones said:
"Small businesses will be heartened to hear that support is coming. Too many viable companies are at risk of failure due to extreme energy cost increases. Certainty for their customers over the next two years will be good news.

"However, more information is still needed on what will happen after the six months is up. Certainty is the difference between keeping a business going and closing it down. It is also crucial for clear growth plans.

"We also encourage the Department for Business, Energy & Skills to urgently confirm who the new small business minister is to ensure that the voice of entrepreneurs and founders is not left out of this important discussion."
Mike Turner is co-founder of tea retailer Bird & Blend Tea Co. which operates 11 shops across England. He said:
"In terms of the business energy price cap - something is better than nothing and I'm not going to complain especially as it's over winter. However, only six months means an assumption that prices will shoot up after that so we can't really do anything with it! Had it been 12 or 24 months we may have been looking at putting the saving into pay rises etc.

"There will be probably be a bigger impact from the domestic price cap. I think our team and customers will feel better for some certainty that things aren't just going to keep escalating for two years - and that of course should lead to them being more comfortable and hopefully happier to spend.

"I suspect businesses will continue with planned price rises to cover assumed increased utility costs though meaning consumers will still be feeling the squeeze!"


UPDATE 14/09/22:
Press reports claim that the introduction of the energy bills support for businesses could be delayed beyond 1 October. The Financial Times said executives have been told in government meetings that the support may not be ready until November.

According to The Guardian's political editor Pippa Crerar, the prime minister's official spokesperson told journalists: "If there is a delay we will backdate it to cover October energy bills".

Related Enterprise Nation resources
How are UK small businesses dealing with rising costs?
Book a free discovery call with a finance expert
An essential guide to cash flow management
Webinar: How to get paid on time in challenging economic times
I'm a freelance content creator and event host who helps small businesses and the organisations that support them. I'm also Enterprise Nation's Local Leader for Bristol. I have 20 years of experience as a small business journalist having interviewed hundreds of entrepreneurs from famous names like Sir Richard Branson and Deborah Meaden to the founders behind brand new start-ups. I've worked for a range of leading small business publications and support groups, most recently as head of content at Enterprise Nation where I was responsible for the prolific output of content on the company's blog and social media. I now freelance for Enterprise Nation as the website's news reporter and as the host of the Small Business sessions podcast. I'm based in Bristol where I run and host regular events with the local small business community in my role as Enterprise Nation's Local Leader for Bristol. I also have strong connections with other major business organisations in the south west region. In total, I've hosted over 100 events including conferences with an audience of hundreds for international brands like Xero and Facebook and live web chats from inside 10 Downing Street. With my partner, I co-run Lifestyle District, a lifestyle blog focused on culture, art, theatre and photography.