MEMBER STORIES
Lisa-Nicole Dunne on Mantra Strategy and her wish for businesses in 2023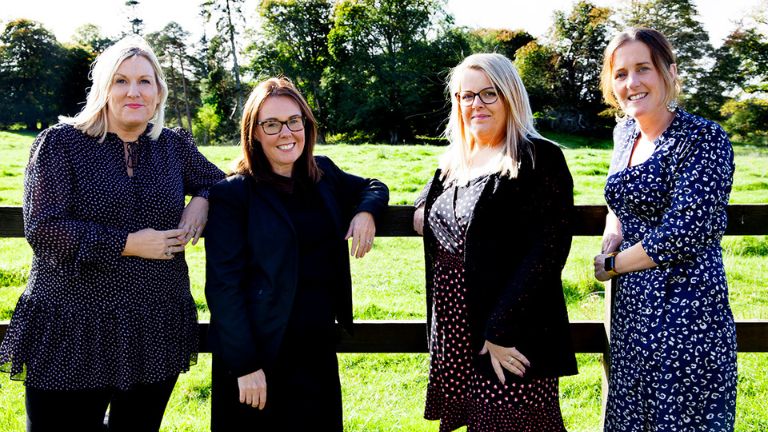 ---
Posted: Tue 27th Dec 2022
We're delighted to bring you another Enterprise Nation member success story – from going solo in the pandemic to growing the team.
Lisa-Nicole Dunne worked in marketing, sales, leadership and culture roles throughout her career in the banking, motoring and charity sectors. In 2022, she launched her own business Mantra Strategy.
Here, Lisa-Nicole shares the story of her business Mantra Strategy and what she's hoping will come to fruition for her own business and others in 2023.
Lisa-Nicole, tell us about your business, Mantra Strategy.
I started Mantra Strategy as a very small boutique consulting and training firm in the middle of the pandemic. I registered as a limited company in August 2020, so we're about two and a bit years old.
When I started, I was the jack of all trades. Now I'm more in the managing director function, while still doing some consulting within the business.
What type of consulting service do you provide? Is it business consulting?
We consult on the big-picture stuff – strategy, brand positioning and carving out the right space in the market, as opposed to day-to-day business management.
So we're more strategy – be it a marketing your brand strategy, developing a people and change strategy, or a strategy for creating the culture of an organisation.
How do you deliver your services? Online or in person?
Sometimes we'll be working in a company, certainly with the leadership development programme training that we do. We work in companies or online, depending on the client. We work with some global firms so it'll depend on their needs; it might be a hybrid team.
We also work with some national firms. So in some cases, it'll make sense to all get together for the training session. Other times, we'll do it online. It's not an off-the-shelf service that we provide, it's very much bespoke.
Congratulations, you've grown your team from your 'jack of all trades' days.
Yes, it isn't just me in Mantra. Mantra is very much so a mix of skills.
Susanne Mulholland would be very much from an HR/people change background and Roisin Coughland is from the homeless/housing/social services side of things – which brings programme design, strategic thinking and a design thinking way.
We bring a bit of a mix, and we come at things from very different angles. And the three of us will always be involved in each of the clients and each of the projects. And then we bring in others to work with us as well.
What are your hopes for other businesses in 2023?
A couple of things that we get on our high horse about is that companies really have good intentions when it comes to charity, corporate social responsibility (CSR) or diversity and inclusion (D&I) as a priority.
My wish for next year is that even though it's going to be a tough year economically – and in the external environment it'll still be really challenging, no doubt – I really, really hope companies will continue to invest in their employees.
I want them to continue to invest in making workplaces a much nicer and a more human place to be and work. And I hope they'll invest properly in community impact and in diversity and inclusion.
I'm not just saying that because we're really expanding in that area. I'm saying it because all the companies we come across have the right intentions but don't put the budget there, or start the year with it as a key priority.
Finally, what's your wish for Mantra Strategy?
We've been doing training and development all along but we've probably been doing it very much in response to a need. Next year, we're launching, in earnest, our own leadership development programme – all about purpose and impact.
We're really hoping that it'll be a huge success because we think that the world is crying out for better workplaces. And I'm not always sure that the tech on its own can make that happen.
The leaders are a huge part of why people stay or go from their jobs. That's my wish for the new year.
Enterprise Nation has helped thousands of people start and grow their businesses. Led by founder, Emma Jones CBE, Enterprise Nation connects you to the resources and expertise to help you succeed.