BLOG
Renovating your workplace? Here's how to keep disruption down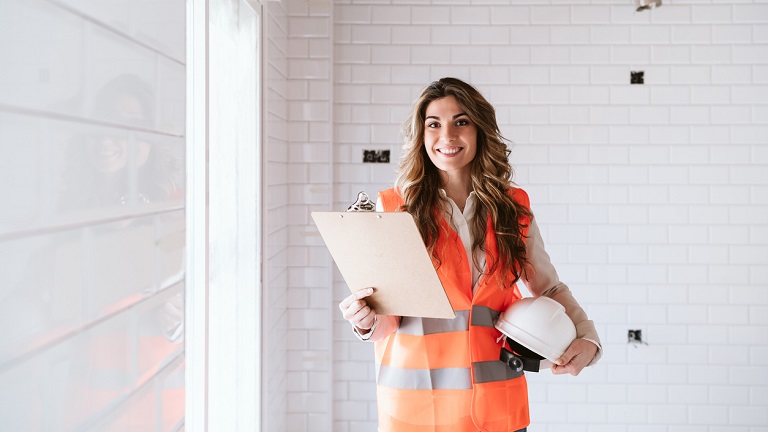 ---
Posted: Sun 7th May 2023
Whether they involve interior decorating, installing new furniture or appliances or a complete structural overhaul, office refurbishments and renovations can be exciting.
You may decide you need to refurbish if:
your office space looks tired or dysfunctional

you've acquired extra space

you're having to constantly adjust your current layout, or

you've recently moved.
As your start-up or small business begins to upscale, at some point you'll probably consider whether it's worth upgrading your office, particularly in today's financially turbulent times.
Typically priced at £40 to £60 per square foot for low-level renovations, refurbishing can be quite costly for a small business. If the work is more substantial, these costs will likely increase even further.
Renovations are also incredibly stressful, particularly if you need your office and building to remain operational throughout the working week.
Even if you're off-site for all or most of the time that the works are being completed, that doesn't mean your team and daily operations won't face disruption to some degree.
Disruption is impossible to avoid completely, but there are some important steps you can take to reduce it as much as possible.
How to keep disruption to a minimum when renovating
The eight points outlined below will help you maintain a productive and interruption-free atmosphere at work when there are builders and tradespeople regularly on-site.
1. Establish a timeline for completing the work
Obviously, the sooner you can get the office renovation completed, the better. Nobody wants to be surrounded by scaffolding, machinery, tools and exposed walls for longer than they have to be.
Working in an area that resembles a closed-off and secure construction site can be severely distracting, and even more so when the noise picks up.
But being transparent around deadlines will help you and your team manage expectations a lot more easily. Create a project timeline that you can safely and conveniently work around, whether that means executing the renovation in phases or giving your employees the best chance to work productively while work is being carried out.
Giving everyone clear timelines before and during the renovation project will hold all parties accountable.
2. Keep your employees informed
Renovations can affect teams of all sizes. No matter how many or how few people on your team will be affected by noisy construction work, you mustn't leave anybody in the dark about what's happening.
If you keep your employees clued into the proposed timelines, project updates and new developments that the contractors have relayed to you, it should avoid any confusion.
And by inviting employees to voice any of their concerns or questions about the refurbishment work, you'll help reassure them and make them feel they can approach you about anything.
3. Pay for renovation work outside business hours
Over time, drilling, hammering, sawing and cutting can severely disrupt meetings, phone calls or important conversations among your team, clients and anyone else with a stake in the business.
To limit disruption and the chances of staff feeling aggrieved, consider speaking to your contractors about scheduling noisy work for after-office hours or weekends.
If you can't close your office space for extended periods, out-of-hours working may be the most practical solution.
Some building companies may charge more for this. But considering it means that your team will be able to go about business as usual, it's worth it in the long run.
In many cases, contractors are happy to oblige as it means they don't have to work around staff during the working week.
4. Make the project as simple as you can
If you can divide your renovation work into phases, with certain jobs completed section by section, it will feel less intense to your team. You can make the process easier to manage by splitting the project into smaller chunks where builders will be present, before a period when they are off-site.
Removing steps from a refurbishment project – however big or extensive it is – can mean that you meet deadlines and largely avoid any complications.
5. Be flexible
While some office renovation projects are larger than others, try to be as flexible with your workforce as possible. For instance, if you can facilitate longer periods of working remotely in a noise-free environment, extend that luxury to your staff.
They will appreciate having the flexibility to decide where they work. If they have the option to work from home, it will mean that productivity won't take a hit, and your company projects can continue as planned.
If there is an impromptu issue with the building work that causes a health and safety problem, expecting staff to come to the office as normal just isn't practical. So, it's less disruptive if you give employees added privileges when renovation work is ongoing.
6. Prepare as much as possible
You'll need to make some small adjustments so your office renovation project can start smoothly.
Before building work begins, temporarily move any affected employees from areas that are due to be refurbished to a different section of the office, or allow them to work remotely.
If your entire office is due to be renovated, clear out of it before the project gets underway to prevent the work from being delayed.
If you can plan and prepare as much as possible, you'll be limiting the extent of the disruption the renovation work may cause.
7. Have a contingency plan
Setbacks and surprises will always occur, no matter how big or small your office refurbishment project. Builders could encounter delays in receiving materials from suppliers. They might also come across uneven floors, safety problems, dampness, or something completely unrelated.
Your contractors should always make you aware of these issues as they arise. But you can prevent them from affecting your business by building a contingency plan into your timeline and budget.
If an unexpected issue is going to delay the project's completion, your contingency plan will account for it. Hopefully, you won't need the plan at all, but it's always better to have it on standby.
8. Check in with your contractors regularly
When getting your renovation project underway, choose your building contractor carefully. Ideally, you'll select a company you trust and have built a good relationship with.
In such cases, as the project moves through its various stages, liaising with your contractor should be easy and hassle-free.
If you don't know the building company personally, it's always good to check in with them and build an initial rapport. If you can foster a cordial and civil relationship, it will ease any initial concerns and help bridge any communication gaps.
It will be reassuring to know that you have a handful of trusted contacts to whom you can reach out for any updates and advice concerning your renovation.
Final words
Every business owner or entrepreneur who owns or leases an office space will likely want to transform it aesthetically and practically at some point.
Building work and renovations are noisy and disruptive, no matter the size and scale of the project. But with the above, tips, you'll be able to make sure your company's operations don't suffer as a result.
Relevant resources