BUSINESS NEWS
Keir Starmer pledges devolving power to local communities with 'Take Back Control Bill'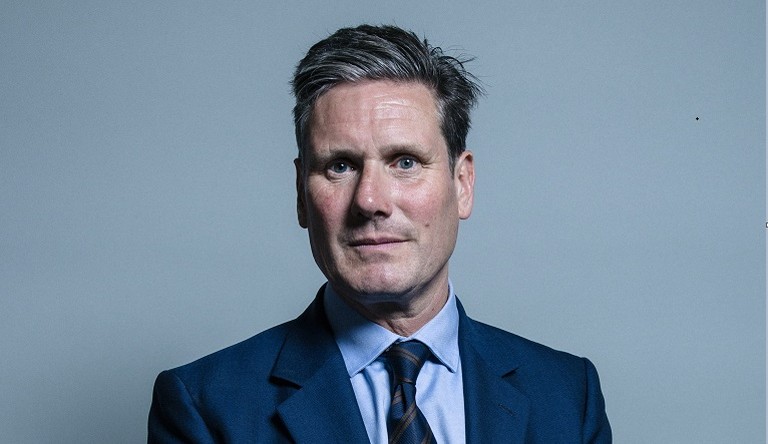 ---
Posted: Thu 5th Jan 2023
The Labour leader has promised to deliver "a huge power shift out of Westminster" by transferring control over various services and policy to local communities.
In a New Year speech in London, Keir Starmer declared he wanted to turn 'take back control', used by the Leave campaign during the Brexit referendum, "from a slogan to a solution". He said:
"We will spread control out of Westminster. Devolve new powers over employment support, transport, energy, climate change, housing, culture, childcare provision and how councils run their finances.

"And we'll give communities a new right to request powers which go beyond this."
Starmer said a 'Take Back Control Bill' would be the "centrepiece" of the government should the Labour Party win the next general election.
Earlier this week, the Guardian reported that the plans for devolving powers to local authorities could include turning job centres into hubs for skills training and advice for would-be entrepreneurs.
Starmer said the changes would give "communities the chance to control their economic destiny".
"The decisions which create wealth in our communities should be taken by local people with skin in the game, and a huge power shift out of Westminster can transform our economy, our politics and our democracy," he added.
The Labour leader was a strong supporter of the Remain campaign, but claimed he "couldn't disagree with the basic case so many Leave voters made to me":
"People who wanted public services they could rely on. High streets they could be proud of. Opportunities for the next generation. And all of this in their town or city.

"It's not unreasonable for us to recognise the desire for communities to stand on their own feet. It's what 'take back control' meant. The control people want is control over their lives and their community."
Commenting on the job centres idea, Emma Jones, founder of Enterprise Nation, said:
"We think the 'devolution' of Job Centre Plus is a sound idea. We've been working with the private sector for many years to provide high street drop-ins where local entrepreneurs can go for one-to-one advice on topics like finance, IT and marketing.

"By creating a national network of centres that could provide access to the high-quality skills local businesses are looking for as well as bringing together entrepreneurs requiring mentoring with individuals with the experience to match, it could transform local economies.

"But we'd like to see this delivered as a public/private partnership so gaps in support can be identified by those who have the closest interaction with small firms and relevant skills training delivered."
Modernising government
Starmer accused the Conservatives of "sticking plaster politics", and not tackling long term issues.
He said he will "modernise central government so it becomes, dynamic, agile, strong and, above all, focused".
A Labour government, he promised, would be "more relaxed about" about working with private businesses. Starmer used the example of Labour's plans for Great British Energy, a new publicly owned company:
"It shows our recipe for taking on 'sticking plaster politics'. It's new technology, unleashed by public investment and private enterprise, tackling a huge social challenge, that then provides a new foundation for long-term prosperity, which – crucially – communities can then build on themselves."
No 'big government chequebook'
Starmer said he recognised investment was required to deal with "the damage the Tories have done to our public services", but the party's plans shouldn't be seen "as code for Labour getting its big government chequebook out" because "we won't be able to spend our way out of their mess".
The Labour leader's speech took place a day after Rishi Sunak unveiled his own priorities at a nearby venue.
The prime minister outlined promises to halve inflation, grow the economy, decrease national debt, cut NHS waiting lists and introduce a new law to prevent small boat crossings.
I'm a freelance journalist and event host who helps small businesses and the organisations that support them. I'm also Enterprise Nation's news reporter and Bristol Local Leader. I have 20 years of experience as a small business journalist having interviewed hundreds of entrepreneurs from famous names like Sir Richard Branson and Deborah Meaden to the founders behind brand new start-ups. I've worked for a range of leading small business publications and support groups, most recently as head of content at Enterprise Nation where I was responsible for the prolific output of content on the company's blog and social media. I now freelance for Enterprise Nation as the website's news reporter and as the host of the Small Business sessions podcast. I'm based in Bristol where I run and host regular events with the local small business community in my role as Enterprise Nation's Local Leader for Bristol. I also have strong connections with other major business organisations in the south west region. In total, I've hosted over 100 events including conferences with an audience of hundreds for international brands like Xero and Facebook and live web chats from inside 10 Downing Street. With my partner, I co-run Lifestyle District, a lifestyle blog focused on culture, art, theatre and photography.