BLOG
Keep malware out of your small business in 5 simple steps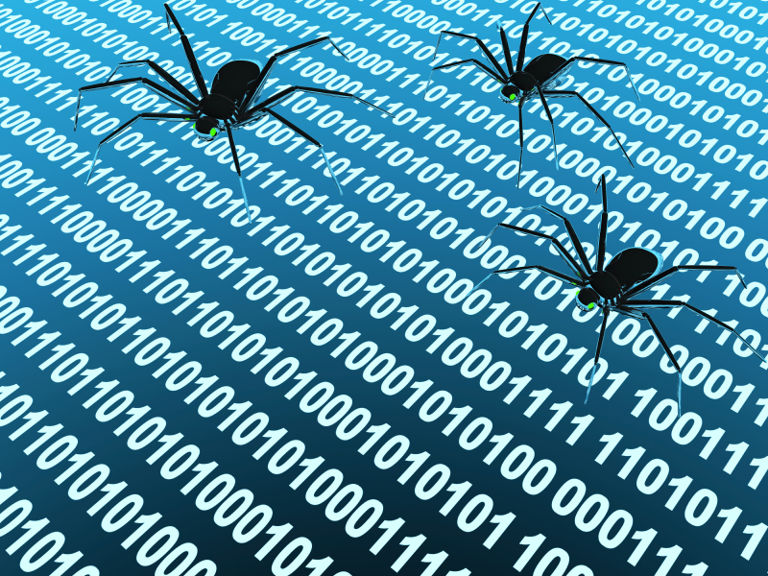 ---
Posted: Thu 28th Nov 2013
As a new Enterprise Nation partner, AVG is excited to be invited to contribute this first in a series of blog posts on IT security issues facing small businesses with tips on how to tackle them.
Mike Foreman is General Manager, SMB, AVG Technologies
In the early 2000s, I ran my own small business as a reseller of AVG's Internet security software in the UK and Ireland and have had to live with many of the day-to-day issues that businesses face in their early years.
In our case we managed to do the hard graft and flourished to such an extent that in 2007 we were able to sell the business to AVG Technologies. Afterwards, AVG invited me to stay on to help run their SMB Group, a role that I still have today.
With 172 million active users worldwide and a 20-year pedigree in small business security we have close partnerships with thousands of locally-based IT providers. Our security platform has been built by small business owners for small business owners with the express purpose of making IT as uncomplicated as possible for companies like yours, regardless of whether you're in the office, at home, or on the road.
CryptoLocker
Recently, you may have seen some news headlines warning businesses about something called CryptoLocker and how it has been responsible for freezing unsuspecting users out of their computers.
The BBC news website was among those who ran with the story issued by the UK's National Crime Agency (NCA) about the perils of this latest malware variant that locks up computer systems and demands that users send a ransom payment in exchange for a decryption code.
CryptoLocker came to prominence in September this year after one security provider claimed a spate of fake emails containing the trojan had claimed some 12,000 victims in a week - many of them small and medium sized businesses.
Those of us involved with the Internet security business have known about this kind of malware since the early 1990's. CryptoLocker is simply a new twist on an old trick and provided you and your workforce follow the 5 simple steps below it should not give you any cause for concern.
5 ways to protect yourself from malware
Never open unknown links or suspicious attachments and make sure your operating system/ internet browsers are up-to-date

Set up a central Cloud-based drive where master copies of all important documents must be stored

Use a spam- and virus-filtered email service

Get reputable anti-virus software and ensure you update it frequently

Always back up your files locally and use an online back-up service to be perfectly safe
When it comes to backing up it's worth asking yourself whether your backup routine has changed to keep pace with the all of the mobile technology that your employees are probably bringing into the workplace.
The reemergence of malware like CryptoLocker shows that this is just the kind of complacency that criminal gangs are banking on. If you are unlucky enough to fall victim to ransomware make sure you immediately disconnect the affected machine from any networks and call in a professional to clean the computer.
We do not advise ever paying a ransom - after all, there is no guarantee that the bad guys would send you the decryption key even if they had one.
If you have any doubts about just how secure you are why not take a few minutes to find out by taking our small business IT security health check.
Enterprise Nation has helped thousands of people start and grow their businesses. Led by founder, Emma Jones CBE, Enterprise Nation connects you to the resources and expertise to help you succeed.