MEMBER STORIES
Jordan Hall, FORE: 'Find something you love and have a passion for and work out a way to monetise it'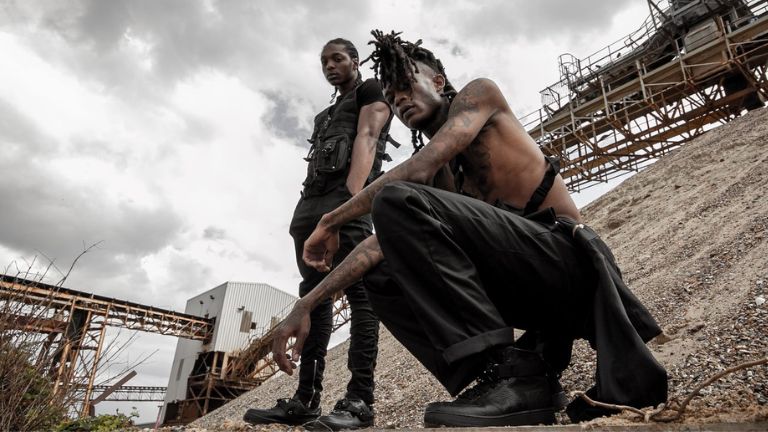 ---
Posted: Fri 23rd Sep 2022
The Next Generation programme aims to give thousands of young people in London aged 18 to 24 the support they need to start a new business or grow an existing one.
Created in partnership with Launch It, the Next Generation programme provides free training sessions, events, content, access to mentors, peer groups, funding and much more. It's fully geared towards helping young people who access the finance and opportunities they need to go into business for themselves.
Jordan Hall, founder of fashion and lifestyle brand FORE, is one of the many beneficiaries of the Next Generation programme.
How have you benefited from the Next Generation programme so far?
I won £5,000 coming second in the Next Gen pitch programme. This money has gone into stock and new equipment, allowing me to successfully relaunch an online store with a new collection.
What is newsworthy about your business and how is your business unique?
What makes FORE unique is its ambiguity and ways of working. Acting as a focal point for creative collaboration, FORE is a melting pot of talented designers, creatives, musicians, inventors and big thinkers.
It's a multimedia brand, exploring fashion, music, art and culture through creativity and commentary. FORE is a vehicle for self-expression, creative discourse and collaboration. It's a network, a platform and a way of thinking - we just happen to also sell products.
What are your top tips for getting started in business?
Find something you love and have a passion for and work out a way to monetise it. Don't start a business for the sake of it as you're setting yourself up to fail.
'Just do it' – everyone has great ideas but what sets apart successful entrepreneurs from the rest is the ability to act upon these ideas, action them and learn from the inevitable mistakes made along the way.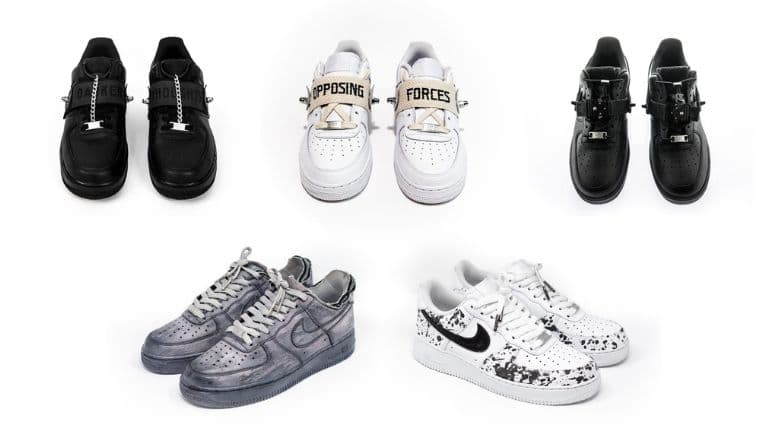 How did you come up with your business idea and what are your plans for the future?
The concept of the brand is something I actually first imagined during my time studying at university. My first year wasn't engaging me enough and so I found myself tinkering with shoes and spending hours on Photoshop between.
When I wasn't at uni or work I was locked away pulling apart Air Forces, reselling trainers and creating things in Adobe Creative Suite.
I've always loved making things. It was only when I attached a name and a logo to it that I was able to fully channel my creativity with real intention. The more work I created the clearer the brand identity came.
My following two years at uni were really me using my coursework to refine and visualise this brand, which started as nothing more than four letters typed onto a screen and a Nike trainer with some glue and a patch of fabric.
There are big plans for the future of FORE: more events, pop-ups, music, a blog, a podcast and a long list of collaborations. Follow us on Instagram and sign up for the newsletters online to keep updated.
What's the best piece of business advice you've received?
If you don't see yourself working with someone for life, don't work with them for a day.
And there's no sure path to success but the path to failure is trying to please everybody.
How have you financed your business?
Self-financed through savings then reinvesting the revenue made.
When it comes to business, what do you need to learn more about, and how do you plan to do it?
How to find investment and funding. I intend to work with my mentor to successfully pitch to investors and navigate the best ways to obtain capital.
What's the biggest challenge you've faced and how did you overcome it?
The ups and downs of business: losing money, failed ventures, lack of time and direction, moments of doubt, overwhelming workload etc. The answer to all these things is patience.
If you need help getting your business up and running, where do you go for support?
My mentors have been great at giving me advice from their experiences. Other than this I've been mostly self-supported.
Need help starting or growing a business?
The Next Generation hub can help you with the education, inspiration and funding you need to achieve your business goals. Sign up to the hub today
Enterprise Nation has helped thousands of people start and grow their businesses. Led by founder, Emma Jones CBE, Enterprise Nation connects you to the resources and expertise to help you succeed.