BLOG
Jon Penn: Turning idea into product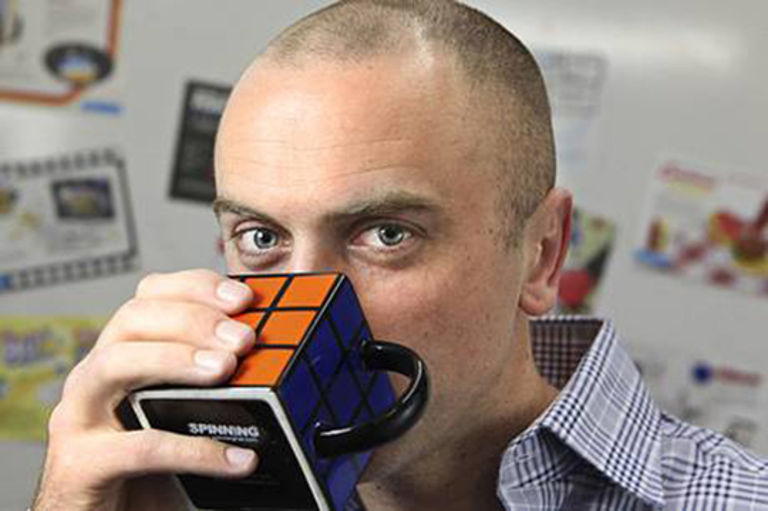 ---
Posted: Fri 25th Apr 2014
Part of the Marketplace mission is to highlight the benefits of taking strategic advice and the businesses that give it. Enterprise Nation founder Emma Jones talked to business adviser Jon Penn, who has both given and received advice to grow.
When did you start your business and what does it do?
Spinning Hat is a product design company that designs, develops and manufactures lifestyle gifts and fashion accessories. Its products are sold in over 50 countries and has sold to some of the biggest names on the high street and online. Spinning Hat also develops bespoke product ranges for many clients.
The company now has an office in London, Hong Kong and the US. I co-founded Spinning Hat back when I was 25 years in 2005.
What kind of advice do you offer to businesses?
I have been in business for 10 years and have a vast experience of founding and bootstrapping a startup. Key areas of expertise would be sales and marketing, product design and manufacturing, doing business with the far east, export and logistics, tradeshows, taking a product from concept to delivering to store and online marketing strategies. Prior to my startup experience I was a technical Oracle consultant for many large banking and financial institutions such as VOCA and PWC.
What is your top tip for anyone wanting to go from idea to product?
Make sure you get as much buy-in on your concept or prototype before moving into manufacturing. The further down the design process you go the more expensive it becomes if you get it wrong. Stock only has value if someone wants to buy it!
What is the best advice that was ever given to you?
It's not how many times you get knocked down, its how many times you get up that matters.
Do you charge for your advice by the hour or per project?
I'm pretty flexible depending on the opportunity.
What type of businesses do you feel you can best help?
I can help early stage startups get things in motion, help businesses take a product to market and developing sales and marketing strategy. I have a very good knowledge of how the retail landscape is changing. I can help businesses with their online strategies. I can also help companies get established in the far east.
What do you think are the benefits to businesses in seeking advice?
My own personal objective when it comes to seeking advice has always been to surround myself with as many experienced people in my subject field as possible. There is no point making the same mistakes as someone else. Learning from someone else's experience helps to minimise your downside and improves your chances of achieving the upside.
Find out more about Jon's business Spinning Hat on the Enterprise Nation Marketplace
Enterprise Nation has helped thousands of people start and grow their businesses. Led by founder, Emma Jones CBE, Enterprise Nation connects you to the resources and expertise to help you succeed.