BUSINESS NEWS
John Lewis launches £1 million fund for sustainable start-ups that tackle 'throwaway' culture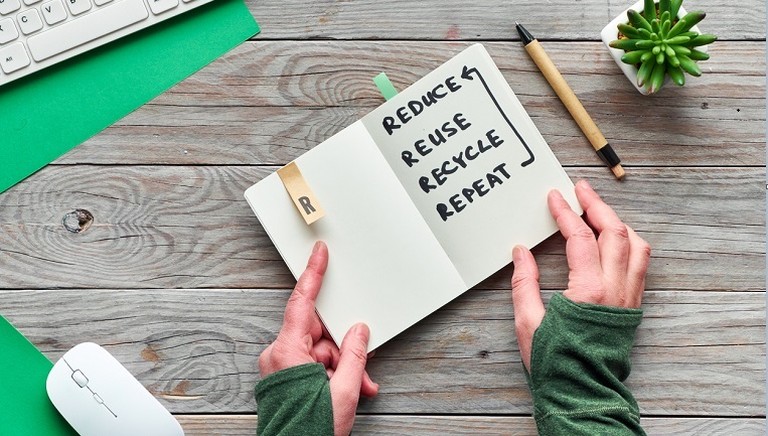 ---
Posted: Tue 23rd Nov 2021
Retailer John Lewis is offering grants to academics, charities, social enterprises and small businesses that have ideas for reducing waste on the High Street.
The £1 million Circular Future Fund, raised from sales of 10p plastic bags, is aimed at projects that reduce the environmental impact of consumer products and challenge Britain's "throwaway" culture.
Grants of between £150,000 and £300,000 are available for "scalable innovations" that focus on food, textiles and household products.
Examples of winning ideas include reducing food waste in supply chains and among consumers, or encouraging reuse of clothes in the fashion industry.
Figures from the World Economic Forum show that although people bought 60% more garments in 2014 than in 2000, they only kept the clothes for half as long. In addition, fashion production accounts for 10% of the world's carbon emissions, with 85% of all textiles going to the dump each year.
The statistics are just as stark for the food sector. According to the Food and Agriculture Organization of the United Nations, 1.3 billion tonnes of food is wasted across the world every year. That's one-third of all food produced for human consumption.
Apply for The Circular Future Fund
Marija Rompani, director of ethics and sustainability at the John Lewis Partnership, said:
"Climate change, biodiversity loss, waste and pollution are unquestionably among the biggest challenges we will face in our lifetime and tackling them will require a different kind of thinking.

"By creating this fund, we're hoping to unearth some of the world's leading innovators, who have built their business models, products and services around the concept of circularity.

"We live in a world of finite materials and we need to start protecting them before it's too late. This is why we're particularly looking for projects that are regenerative and can eliminate waste or pollution from the design stage and ultimately protect nature."  
Applications for a grant can be made on the fund website until 9 January 2022. Applying organisations need to be less than five years old.
The fund is in partnership with environmental charity Hubbub.
Plan it with Purpose
A programme designed to help owners of small and medium-sized businesses develop a better understanding of environmental and social issues in the UK. Visit the Plan it with Purpose hub
I'm a freelance content creator and event host who helps small businesses and the organisations that support them. I'm also Enterprise Nation's Local Leader for Bristol. I have 19 years of experience as a small business journalist having interviewed hundreds of entrepreneurs from billionaires like Sir Richard Branson to the founders behind brand new start-ups. I've worked for a range of leading small business publications and support groups, most recently as head of content at Enterprise Nation where I was responsible for the prolific output of content on the company's blog and social media. I now freelance for Enterprise Nation including hosting the Small Business sessions podcast. I'm based in Bristol where I run and host regular events with the local small business community in my role as Enterprise Nation's Local Leader for Bristol. I also have strong connections with other major business organisations in the south west region. In total, I've hosted over 100 events including conferences with an audience of hundreds for international brands like Xero and Facebook and live web chats from inside 10 Downing Street. With my partner, I co-run Lifestyle District, a lifestyle blog focused on culture, art, theatre and photography.