BLOG
It's International E-Waste Day – time to reflect on your e-waste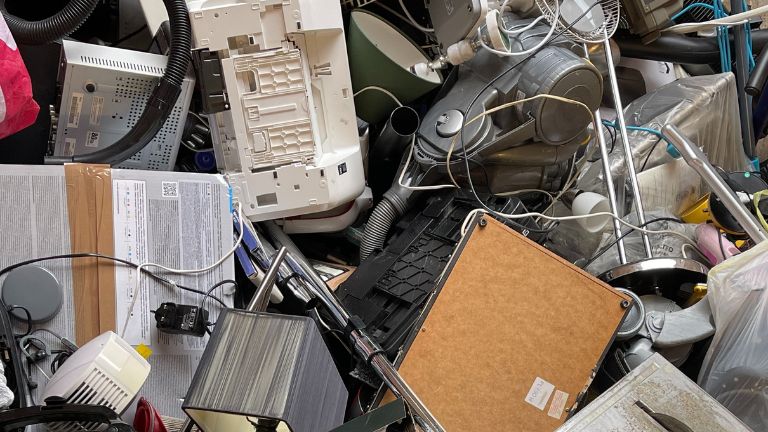 ---
Posted: Fri 14th Oct 2022
It's International E-Waste Day, the annual day dedicated to raising awareness to the huge amounts of electronic waste created each year.
It is the perfect time for businesses to reflect on just how they have contributed to the issue of e-waste and make future plans for devices, chargers and other e-items to join the growing circular economy in place to deal with the issue.
Money saving
Not only will businesses be doing something great for the environment, if that's not enough to entice them then it's worth noting it's a great way to save money too.
Pádraig Power is the marketing manager for Refurbed, an online marketplace for refurbished items. He feels this is a perfect time for businesses to review their e-waste.
"I think that people are really starting to prick their ears up to it now and focus more on their E-waste, and just waste and sustainability in general - with that in mind, it is becoming a bigger day," he says.
"And then obviously, for the likes of Refurbed and other refurbishers in the electronic sphere, it is an important day for us as we get to highlight the sustainability aspect and what businesses could do to improve their e-waste."
Refurbished devices
Refurbed's platform hosts resellers with devices which are 40% more affordable than new ones and the company offers a 30-day trial period for each device with a minimum 12-month warranty.
Refurbished options are becoming a popular choice for SMEs when it comes to kitting out their team with new devices, and Pádraig has some advice on how businesses can get involved with the e-waste circular economy.
"The first thing is if they have any devices, and they're acting up, they should try and repair them first, before you do anything else," he says.
"But if they do need to change their devices, whether they're broken or whether they just need newer models, they should either recycle them with a certified recycler, or they can go somewhere like Refurbed because we have a buyback scheme now for businesses," he explains.
"If you have a number of devices, you can contact us" – this scheme relates to numbers of ten or more.
"Refurbished goods are all restored to factory settings, and all data is wiped from the devices - it's a really good option because they are the exact same as new," he adds.
Refurbed also do unique quotes for businesses who are buying several devices at a time so it is worth getting in touch to see if you can get a discount for your small business.
---
In partnerships with Enterprise Nation, AIB and GS1 the Plan it with Purpose programme is free for all Irish small businesses.
The Plan it with Purpose programme, designed to upskill 10,000 small Irish businesses with sustainable practices, includes a free diagnostic tool on the Enterprise Nation platform and free country-wide events.
You can find the diagnostic tool and information on upcoming events here.
Enterprise Nation has helped thousands of people start and grow their businesses. Led by founder, Emma Jones CBE, Enterprise Nation connects you to the resources and expertise to help you succeed.