BLOG
Driving innovation for changing customer needs during challenging times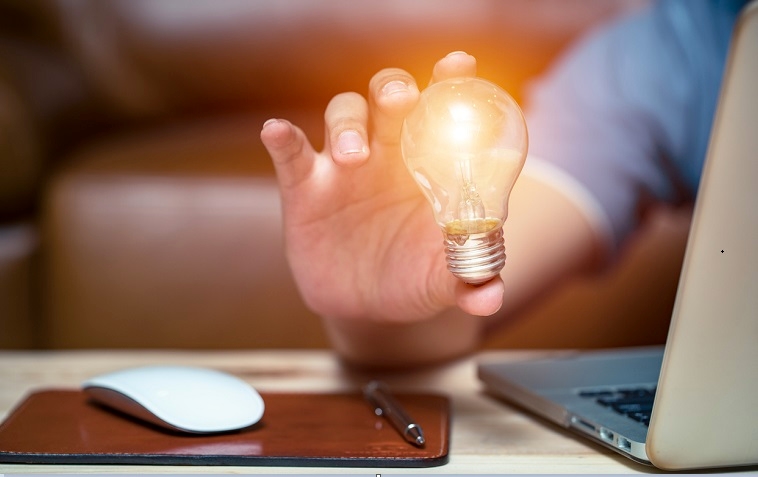 ---
Posted: Wed 16th Sep 2020
Enterprise Nation has launched a new partnership with Plus X, coworking spaces that drive business growth, innovation, community collaboration and social impact in Brighton and London.
To celebrate the launch, here's a summary of a great conversation about innovation during a webinar with Mat Hunter, co-CEO of Plus X, and Emma Jones, founder of Enterprise Nation.
What is innovation for and have our needs changed recently?
Innovation is about getting new ideas to market. The source of new ideas is about better serving people's needs, community needs, societal needs and planetary needs. Then it is about getting that idea into the market, creating a business, developing and delivering solutions that meet the needs of the customer.
But there's a fundamental tension between those two things. Many founders create ideas about resolving a challenge. The problem is that they don't have an organisation set up to help deliver the idea.
The opposite to that example is an existing established business that struggles to innovate and create new ideas. They get locked into old systems and get stuck. So what should businesses do to accelerate the process of innovation?
What does good innovation look like?
Innovation starts with listening and asking open questions - with a wide range of people - not just your current customers. As Henry Ford famously said "if I had asked people what they wanted, they would have said faster horses". Current customers don't necessarily see future needs.
Always ask, whose needs am I trying to satisfy and should I be speaking to different groups, people who reject my brand, product or service as much as the people who embrace it? More new businesses go under because of a lack of true customer understanding and making something that the customer doesn't really need or want.
It's really hard to define the future. But if you spent time with a few people, they could give you some powerful insights into how they live. For example, if I wanted to understand the future of micro mobility, I need to understand the way people live now.
Speak to people you don't normally speak to and ask the open questions. Borrow and steal inspiration from other industries. If business becomes disconnected from customers, business is at risk.
The need to change is so urgent right now. How to do things rapidly when you have limited resources? Actually it's the same approach whatever size you are.
What innovative businesses need to do now?
Right now says businesses need to adapt rather than innovate. There are two main approaches. Find things that are really powerful and big but will take some time and this can keep going in the background and then also identify opportunities that are quick and easy to change which you can implement now. You want an effective mix of the quick and easy and the powerful and long term.
Start with the quick and easy ideas because they give you the confidence and financial return to build up to doing something much bigger and much more long term. Innovation is not always new ideas, often its ideas stolen and re-purposed from other sectors.
In the beginning, take inspiration from wherever you can and try and implement them as quickly as possible. Be ready to adapt for making quick and agile changes to deliver the biggest effect.
Agility right now is physical to digital change. So much innovation is not miraculous ideas but ideas borrowed from other sectors.
The best advice ever is fall in love with the problem - not the solution. Yes it means you adapt but you don't necessarily create a new product.
Stick with mission and think creatively about how you can strive and survive.
The power of collaborative innovation
At Plus X, we champion collaborative innovation. We have recognised that over protective business attitudes are changing. People have realised that sharing ideas otherwise known as open innovation is important because most successful new ideas are about blending ideas. Ideas created from different perspectives and sources.
Innovation is what happens when ideas have sex!
Our West London innovation hub is about physical product makers. One of our members is a sports therapy brand - they have discovered that recovery from sports is also important during this time of home fitness! Their initial retail model was selling to gyms - thinking that gyms were the right expert channel to on sell.
What they found is that in this world of social media and educated customers, brands can convey information well and their new direct to consumer strategy is working for this new world and attitudinal shift.
Where do you find mentors to help start-ups go forward with the right ideas?
This is a question dear to my heart. Sometimes we chose to go to school or get help from a doctor but its interesting how businesses have not had access to comprehensive support before. It's great to have Enterprise Nation available for this and with Plus X, we are developing a flexible working model that has business support built in including peer to peer support, accelerator programmes and mentors.
The new normal is that business leaders must seek out support all the time and look around to see where the existing support does exist - including business support programmes. We really hope this open-ness is the new normal.
Conventional co-working is great but it's not enough. Peer to peer support will help with the sharing of ideas. Business leaders must seek out support as a normal part of business. Incubators and business hubs are the new normal for supporting businesses.
New Plus X and Enterprise Nation partnership
Plus X members get a 40% discount membership for Enterprise Nation and Enterprise Nation members can benefit from a 25% discount on all desk and workspaces at Plus X innovation hubs.
Membership of Plus X and Enterprise Nation brings a wealth of business benefits. These include access to business expertise, training opportunities, accelerator programmes and inspiring work or collaboration space with maker workshops and media facilities at Plus X hubs in London and Brighton.
To access the Plus X discount, email hello@plusx.space with discount code reference EN25. Find out more about Plus X here.
Enterprise Nation has helped thousands of people start and grow their businesses. Led by founder, Emma Jones CBE, Enterprise Nation connects you to the resources and expertise to help you succeed.