MEMBER STORIES
The perfume brand driven by London's 'melting pot of inspiration that feeds creativity'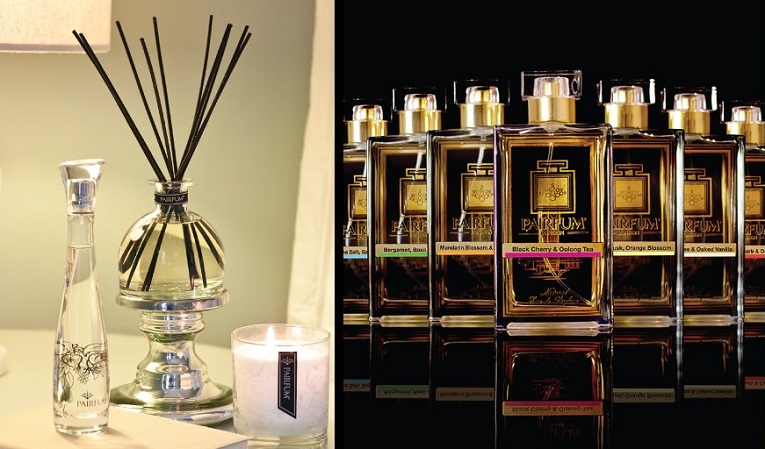 ---
Posted: Thu 15th Apr 2021
After many years working for a perfume supplier, Huib Maat decided to start his own niche perfumery business, Pairfum London.
Before the COVID-19 pandemic, the entrepreneur was focused on getting his products stocked by physical retailers, but with stores closed to stop the spread of the virus, he turned his attention to boosting his online sales and launched new products.
He also started selling on Amazon's online store after taking part in a Bootcamp as part of the Amazon Small Business Accelerator.
Huib shares his story.
The free Amazon Small Business Accelerator e-learning programme is advice from more than 30 business experts in 218 bitesize videos.  
 
If you're already an Enterprise Nation member, log-in to your learning dashboard to access the e-learning. If you're not an Enterprise Nation member, you can join the Amazon Small Business Accelerator for free here.

How did you come up with the idea for your business?
"The perfume industry has a supply side and a retail side. I used to work on the supply side. There are effectively three big houses which create a large proportion of all the fine fragrances that are launched worldwide. I worked for one of them and created many room fragrances that have sold in the hundreds of millions around the world.
"The idea for Pairfum London came about because if you look at the perfumery market there is the common model whereby a small perfumery house starts, it is built up, becomes successful and is then bought by a major corporation. I saw an opportunity to create a next generation niche perfumery house."
How have you innovated as a brand?
"Our innovation is partly in the perfume itself and what I describe as ingredient opportunities. As an example, we have created a fine fragrance that contains ginger and elemi. Those are two ingredients that haven't featured prominently in perfumery so far.
"We also innovate when it comes to trends. There has been a lot of conversation around perfumes that are inspired by food. For that, we have a fragrance that contains spiced rum.
"Finally, we have innovated with our reed diffusers. Many diffusers contain high levels of volatile organic carbons but we have pioneered the concept of a healthy reed diffuser which isn't alcohol based."
What is the story behind the brand name Pairfum London?
"We have linked the brand to London because the city is such a melting pot of inspiration that feeds our creativity. There's a treasure trove of inspiration such as Kew Garden and the public parks which have so many natural flowers and fragrant plants.
"We give our fragrances an English/London slant. For example, for our products with spiced rum, we talk about the story of spiced rum coming to England.
"We secured retailers by using trade fairs, sales agents and distributors.
"We have found more success with distributors and agents when they've approached us compared to when we've approached them. Digital marketing is a fantastic way to attract distributors and agents. You need to think about what you can do to present your brand online, not just for consumers but also for other businesses and consultants. You can use platforms such as LinkedIn and Instagram to do that.
"Owner managed retailers are our typical client. They can be a little gift shop or a department store that is still owned by a family. They behave differently to big chain stores because there is much more of a personal touch. The owners are much more involved compared to large department stores which are often more hierarchical."
How did COVID-19 affect your business?
"Trade fairs, shops, sales agents and distributors all shut down so the physical retail part of our business completely stopped and we focused more online.
"Two years ago, we noticed that the internet was becoming more of a medium for direct consumer purchases in the perfume industry. In the past, it online was all about visual imagery which is tricky for products like ours that you have to feel, touch and smell. But we noticed a change in mentality and people we've never met were starting to buy our products online. We thought customers might not be able to smell our products online but what could we do to try and bring the perfume alive as much as possible?
"With that in mind we try to help customers visualise perfume online. The first way is through colour so we use descriptions like 'rose' for red because people can visualise a red rose. We also use effective descriptions by describing the perfumes such as it smells of roses so people can understand what the perfume is like. Finally, we have an encyclopedia on the website where we have information such as how to describe perfume and evaluate perfume.
"One thing that we've noticed during the pandemic is that being unorthodox and pragmatic is much more acceptable now. As an example, we created a hand sanitising spray that also cares for your skin. We launched it very fast, much faster than we normally would.
"We also created a perfume experience box, which is a set of 12 different perfumes that customers buy and evaluate at home.
"If you think about how people would typically buy perfume before the pandemic it was through three main routes. Customers would try and buy perfume in a shop, there's the 'Avon model' when someone invites people to experience and buy products and finally, people try a friend's perfume. All three essentially disappeared due to COVID-19.
"We also thought what will happen when the shops reopen? Will people be afraid to pick up testers in store? Will people be happy to try someone else's perfume that they've touched? All that inspired the perfume experience box."
How has the Amazon Small Business Accelerator Bootcamp and e-learning programme benefited you?
"We noticed that various companies were selling our products on Amazon but there was no coherent presentation of our brand. Amazon has become a very popular product search engine so we wanted to ensure our products are shown professionally.
"To overcome this, we decided to become an Amazon seller but we didn't know how. That's where the Bootcamp came in.
"I really enjoyed the training and it was great to be able to watch the recordings in my own time, when it suited me most.
"As a result of the Bootcamp, we launched our Amazon storefront and signed up to Seller Fulfilled Prime.
"I think the e-learning videos are absolutely superb. It's a much more direct way of teaching than having to look through pages and pages of content.
"I found the videos on advertising on Amazon really useful for understanding how it's advisable to start small, experiment and then refine. The optimising product listings videos were great for showing how to create effective listings and the videos on Seller Fulfilled Prime were useful for understanding how to qualify and apply. We have since received our Prime badge."
What's your strategy for selling on Amazon?
"We will focus on highlighting that we have the Prime badge as we expect that will lift our sales.
"We will also work hard to ensure that every customer on Amazon is delighted with the experience of our brand and we are looking into how we can expand our sales into the EU using Fulfilment by Amazon."
What are your top tips for business success?
"Always remain positive. It is vital to have a positive outlook for your company, even in the most difficult times. It usually is a question of perspective and the glass being half full.
"Small businesses shouldn't be afraid of outsourcing. We embrace outsourcing as much as we can. We love working with consultants, agents and other third parties. You don't need to do everything yourself and there are lots of outside experts that will welcome your business with open arms."
The free Amazon Small Business Accelerator e-learning programme is advice from more than 30 business experts in 218 bitesize videos.  
 
If you're already an Enterprise Nation member, log-in to your learning dashboard to access the e-learning. If you're not an Enterprise Nation member, you can join the Amazon Small Business Accelerator for free here.
Pairfum London We are London's Niche Perfumery House Enjoy Niche Perfume that Compliments You, Naturally: Eau de Parfum, Home Fragrance, Bath &, Body Natural, Organic, Ethical, Vegan, Artisan www.pairfum.com