BLOG
How trademarks help small businesses protect, build and grow – Enterprise Nation's new partnership with Pulse Law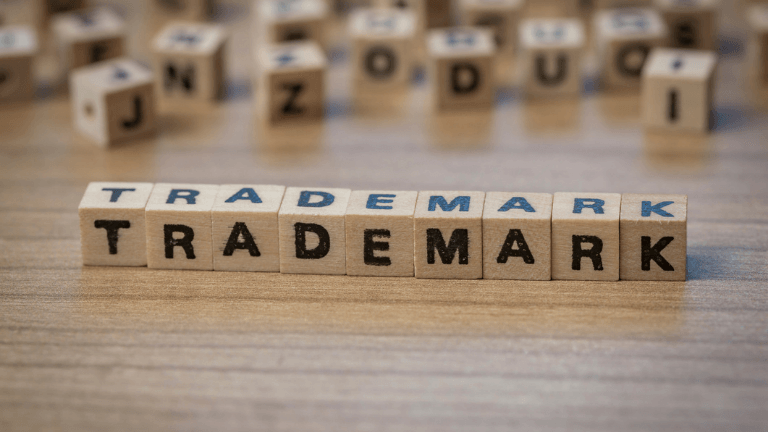 ---
Posted: Wed 23rd Mar 2022
Enterprise Nation and Pulse Law are joining forces in a national partnership to help small business owners in the UK and Ireland to protect, build and grow their brands.
Pulse Law is a user-friendly, digital law firm specialising in trademarks for SMEs. It will work with Enterprise Nation to host key events and community engagement programmes and educate thousands of business owners on intellectual property, trademarks and business law.
With its mantra, 'Protect, Build, Grow', the company aims to help start-ups protect their intangible assets and ultimately preserve their future growth.
Adel Sheikh, director at Pulse Law, said: "At Pulse, we're passionate about helping start-ups and small businesses access legal services, and we're on a mission to make that process more accessible and more affordable.
"We share Enterprise Nation's ethos and drive to make this happen, so we're excited to formally announce our partnership and we look forward to working with Enterprise Nation's network of small businesses nationwide."
Below, Pulse Law offers some advice on how small businesses can safeguard themselves with a trademark.
The increasing value of your brand
One of your business's most valuable assets is its brand. Research shows that intangible assets – such as trademarks – now make up between 60% to 80% of a modern company's value. This represents a shift away from the value of tangible assets (such as office equipment, machinery and property).
For start-ups, this figure is even higher. Take an average start-up working in a serviced office. It may own very little – just a laptop, for instance. Its value can lie predominantly in its intangible assets, like its intellectual property (IP).
You can see the increasing need to protect this asset. It's something you've created which your customers or clients have faith in. It distinguishes you from your competitors, so protect it! You lock your car, you lock your house, so lock in the value of your brand too.
Why register a trademark?
For a number of reasons:
A good brand and/or registered trademark is a valuable asset.

It stops you investing in a brand you can't protect.

To enforce your rights when needed.
If you're in business, you have at least one trademark already – your trading name.
When should you register a trademark?
It depends where you are with your business. If you've only recently set up or started to trade, you may not be in a position to protect your brand.
But consider this: just because you own a company name or a domain name, you may not have the right to use the name you've chosen.
A trademark will trump the registration of a company name or domain name. This means you could set up a company name or domain name that infringes a third party's trademark. To avoid this, you can conduct a comprehensive trademark search before you settle on a name.
But remember: even if you're free to use that mark to set up a company name or domain name, in time other businesses may file and register an identical or similar trademark. And that makes using that mark potentially problematic.
With that in mind, you should get a trademark as soon as possible, to preserve your right to use the mark in the course of your trading. Remember: in the same way that you might engage with a third party to have your website designed so consumers can buy your goods and/or services, getting a trademark should be up there as one of the core boxes to tick off.
If you're planning to get investors on board or begin your exit strategy, having a registered trademark will make your business more attractive.
How do you register your trademark?
Follow this 10-step process:
1. Suitability
Check that your brand would make a suitable trademark. If in doubt, speak to us for free.
2. Search
Search the trademark register to see if your brand is available.
3. Classes
Select the relevant 'classes' of goods and/or services.
4. Application
Apply for your trademark. Your rights will start from this date.
5. Examination
The Intellectual Property Office (IPO) will examine your application.
6. Publication
If there are no issues, the IPO publishes your application to see if anyone objects.
7. Opposition
If there are objections, you have a number of options.
8. Registration
Congratulations! If there is no opposition, your trademark will be registered.
9. Certificate
Your certificate is issued, confirming that you've registered your brand as a trademark.
10. Renewal
Renew your trademark after 10 years to make sure it remains valid.
Download Pulse Law's infographic on registering a trademark
What happens once you've registered your trademark?
Enforcement! The more unique your trademark is, the easier it is to enforce. It prevents not only identical marks, but similar ones as well. If a third party was to use a mark that was similar to your unique, made-up name, it would be difficult for that party to show how it came up with the name.
This is also probably the cheapest way to enforce your rights, as it's likely to reduce the legal costs in proving infringement.
Make sure your goods or services carry the ® symbol, as this lets other people know you have a registered trademark. Also make sure you use the mark once it's registered. If you don't use the mark for a continuous period of five years, it will be very difficult to rely on the registration to enforce your rights.
---
Free consultation with Pulse Law
To book a free consultation with a Pulse Chartered Trademark lawyer, simply visit our website and book an appointment.
Relevant resources
What is a trademark? How to trademark a name for your small business
Enterprise Nation has helped thousands of people start and grow their businesses. Led by founder, Emma Jones CBE, Enterprise Nation connects you to the resources and expertise to help you succeed.