BLOG
A four step guide to sourcing products from China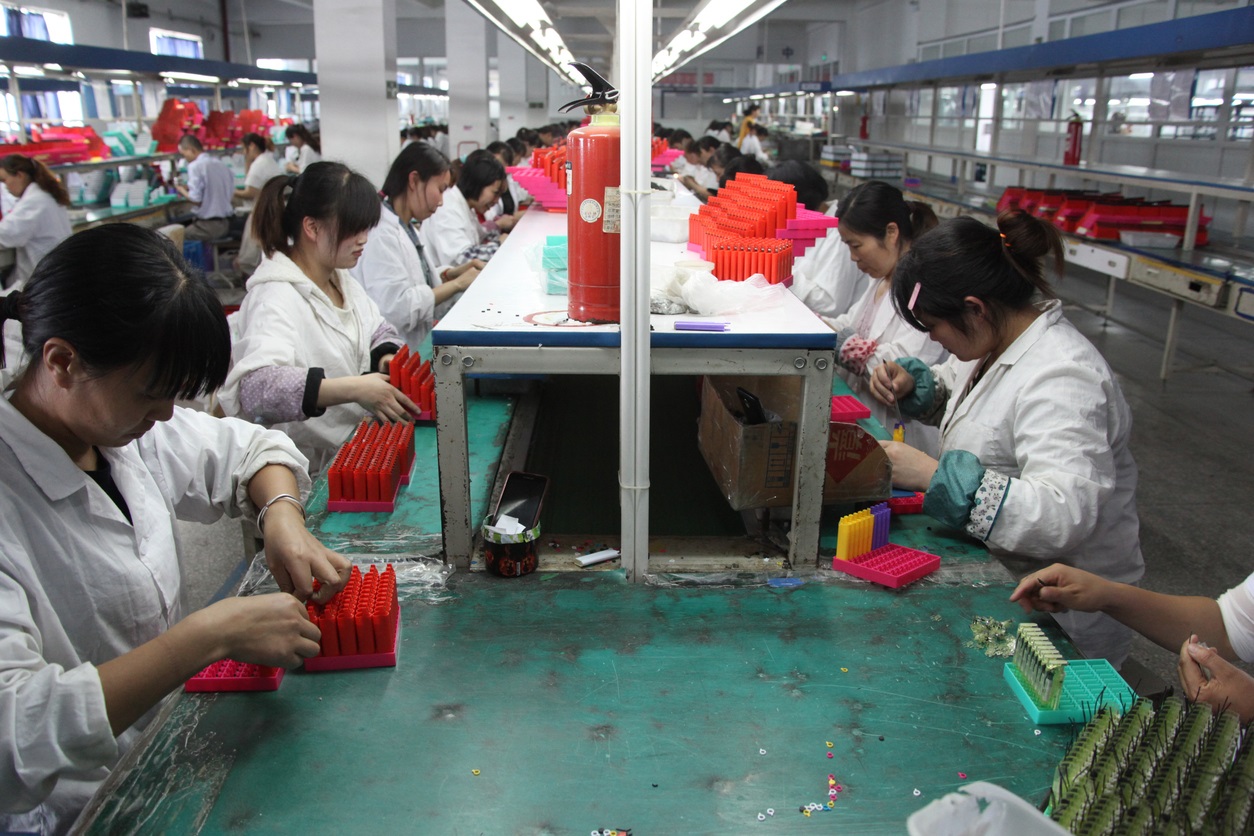 ---
Posted: Tue 29th Oct 2019
Using a real life case study of a UK sofa company, Gareth Gibson, Enterprise Nation member and managing director at Longley International Consultants, provides a four step guide to sourcing a new product from China
Step one: Research
A quick browse on Alibaba can give you an idea of what is available in the market, but don't rush in. Is this a factory or a sales agent middleman? Who do they use for shipping? What are the lead times? What else do they produce? Anything similar or better? In the same province. are there many similar factories competing?
If this is a small tester order then feel free to explore the market. However if you depend on this order then do not neglect your due diligence. It's not so much that you will be ripped off or conned, that doesn't happen an awful lot anymore, it's more that you need to make sure the factory is the right fit for you, when there are literally hundreds to choose from. Don't be afraid to be picky.
I've put a blue dot for each of the locations of the top 30 results for 'outdoor furniture' on Alibaba. If you are planning to visit suppliers then it makes sense to concentrate on one province; for example, Foshan next to Guangzhou gets a lot of results, followed by Zhejiang, south of Shanghai.
Most factories follow this pattern of being localised by product to a particular place. Ideally you don't want to be doing a lot of travelling within China so try to focus on one area where you can do local travel efficiently.
Next, are there any exhibitions on in the near future? Eventbrite is your go-to platform here and covers all the best exhibitions.
If you can get to one then make sure you do. Plan your trip so you arrive the day before the exhibition, meet their sales teams, find which have what you are looking for, then spend the next week touring their factories and discussing orders. This is a far better approach than anonymously introducing yourself via email.
Step two: Visit
For your visa, either use your exhibition ticket to get a tourist visa, or ideally an invitation letter from a prospective supplier to get a business visa. Currently most visa last two years with multiple entries. I've used the Edinburgh, Manchester, and London visa centres and have ordered them according to their speed of service.
On the ground the factory will send a driver to pick you up from your hotel as the location will be outside the city. Sometimes it's better to look more independent and comfortable in and with China so you can arrange for your own transportation to their site. Metro then taxi will work fine if you have their address written out. Appear cool and confident, not lost and confused.
Aim to spend one or teo hours at each site. The first hour will be touring, the second hour will be drinking tea in the meeting room and discussing orders, or going out for lunch. You should be able to fit in two or three visits per day. Go out for evening drinks with the boss at your own peril.
They will have a translator there most of the time, though quality can be low. It's always better to take someone yourself, and it makes you look more serious and prepared. They will also come in handy with ongoing discussions with each supplier.
Also, make sure you have WeChat on your phone, this is non-negotiable. And before you go make sure to link your email accounts to the Microsoft Outlook app, even if you have a VPN sorted.
Step three: Negotiate
Remember you are visiting a lot of other factories in the area, and after this taster order, you will be placing big orders.
Has the factory exported to Europe before, and do they know how to get the CE Mark? Can they produce assembly instructions in English? What about custom packaging? Do you need anything else like fire retardant material? Remember the factory up the road included all these for about the same price, so why can't this factory?
Check the quality of their stock and mention any irregularities or defects. You are selling to some of the finest homes in England, shoddiness is not acceptable!
Step four: Purchase
Back home make sure to message all of the people you met, even if you won't be ordering. Just a quick thank you and 'had a lovely time visiting your beautiful country' etc. It costs nothing and they may be useful in the future.
For those you are ordering from, make sure you work fast to nail them down and get orders flowing. Now that you're not in-country you are easily forgotten so keep tabs on them. It's also worth maintaining an in-country presence that can tackle problems real-time, and give the factory the impression that there are consequences for trouble.
In the case of the sofa company, after the invoice was sent and deposit paid, the factory got in touch to say they calculated wrong and the order would be a few thousand pounds more than they originally said. You need to be firm and fair in dealing with these sort of issues, whether they are intentional or not.
I hope this quick guide has given you some more confidence about approaching China. As we're all business people, I've included the below table for estimated costs of sourcing, subject to variation.
China Trade Consulting. I have been living in Guangdong, China for over 6 years, working with organisations like the Manchester and Guangdong Chambers of Commerce to assist international businesses trade in China. This involves anything from sourcing factories, assisting with trade visits, market research, paperwork management (CE mark etc.), negotiation help, and general troubleshooting in the market place. I'm also a fluent Mandarin speaker, and in my spare time help Chinese people migrate to the UK.