BLOG
How to sell your products to House of Fraser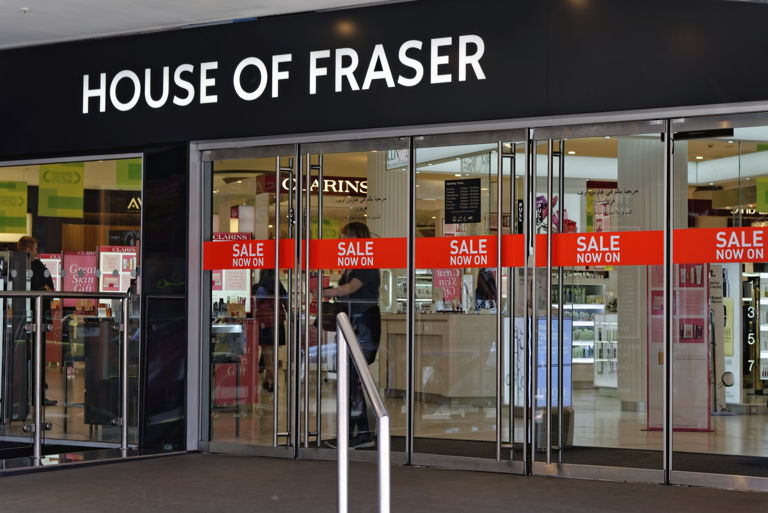 ---
Posted: Mon 7th Sep 2015
Bethan-Elena Jones, womenswear buyer at House of Fraser, offers insight into what she looks for in new suppliers and shares tips on pitching. Meet Bethan and other fashion experts at The Fashion Exchange on 17 September in London.
What do you look for in small business suppliers?
Strategy and knowledge of their market. Of course it's so important to be passionate about your brand or product, however, personally, I respond well to suppliers who are absolutely clear in their share of the market and informed on who they are and who they sit alongside on the shop floor. It shows that you have done your research and are up to date with the retail climate. Additionally, you should have a clear strategy on your business. What is your five year plan? How are you going to get there? And why do you think is House of Fraser is a part of that?
Organisation is also key. Being able to explain your business set up and logistics instill confidence that you will be able to work with a large department store. We work with several small suppliers and launch processes are only ever seamless when they've been informed and organised themselves with House of Fraser supplier terms and online teams.
Are there any product categories you're particularly interested in at the moment?
As my main buying remit is occasionwear, I'm particularly interested in the bridesmaid/bridal market. Increasingly brides are working on a tighter budget and don't want to splash out on traditional shapes. We've seen a huge trend towards customers buying different colours of the same dress for their bridal party, or different dresses for each person all together!
We've also got more and more feedback that customers are demanding bridal from us. We recently launched a gorgeous brand, Needle & Thread, online. Our customers took us all by surprise saying they were buying the products as wedding or bridesmaid dresses despite us classing it as prom/eveningwear. We're adapting to these changing trends and I think there's so much potential for online business in the wedding sector. Watch this space!
What are your top tips for small companies pitching their products to you?
Research! We're not looking to catch you out. Questions about our business, distribution and competition are part of us learning about your brand and having a conversation. However, if these questions haven't been considered, it's not clear why you feel your brand is right for us

Be confident and clear on your brand. Set the scene and give a background, how you got to where you are now and what your hopes are for the future of your business

Ask questions too. Even if we can't answer everything, it's better that both parties are open with each other
Put your questions direct to Bethan as well as buyers from other retailers and successful fashion entrepreneurs at the must-attend event for start-ups and growing businesses in the fashion industry in London on 17 September. Full programme for The Fashion Exchange can viewed here and book your ticket below:
Enterprise Nation has helped thousands of people start and grow their businesses. Led by founder, Emma Jones CBE, Enterprise Nation connects you to the resources and expertise to help you succeed.