BLOG
How to put your business finances on the road to success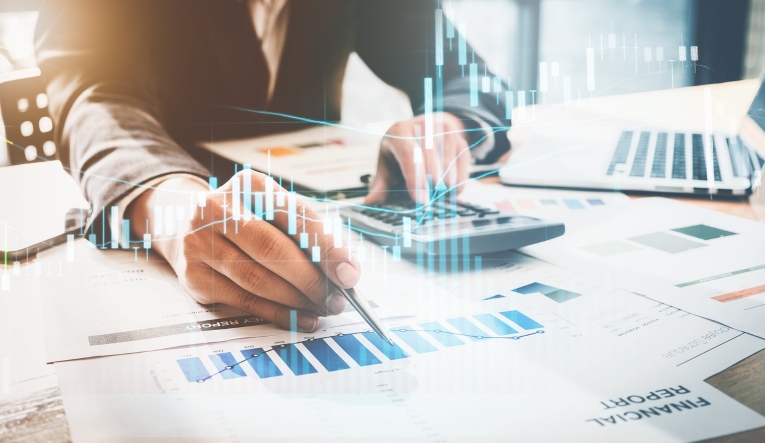 ---
Posted: Thu 18th Jul 2019
Raising funds and managing your money are core to any growing business. Charlotte Tucker, an Enterprise Nation member and ICAEW chartered accountant specialising in entrepreneurial growth, shares top tips for getting to grips with your finances.
Have you ever headed off on a long and testing road trip without first checking that your car was up to the journey? Perhaps you could wing it once, but at some point in your life you will almost certainly come unstuck.
You will find yourself in the middle of nowhere, the rain pouring down, your companions fighting in the backseat and feeling demoralised because you have failed to complete your dream adventure. And so it is with your business finances. Without proper planning and upfront legwork, securing both adequate and efficient funding is a matter of pure chance.
Alternatively, you can invest a small amount of effort in your numbers and maximise your chances of obtaining the money needed to see you grow.
Understand your business
Before you contemplate financing any expansion, the first step is always to make sure you understand where your business is today.
Perhaps that is easy for me to say. I am a practicing chartered accountant who has been in the game for over 20 years. I do not suffer the 'fear factor' when the numbers are put in front of me. Instead I translate them and use them as a tool to see where a business is now and as an indicator of where it is going. It is easy for you to develop this attitude too.
Rather than outsourcing your finances to a distant accountant, work with them to make sure that you are confident in knowing what the financial reports mean in terms of how your business operates and ensure that these are consistent with your day to day knowledge and experience of it. This collaborative approach is made easier nowadays by the cloud-based accounting solutions available. The modern software encourages accountants and business owners to work together throughout the business cycle rather than purely at the financial year end.
Once you are comfortable with where you stand in money terms now, you set your target of where you want to be and plan the steps for getting there - just like travelling, destinations further away may need several smaller trips to reach. Once your strategic vision is clear, you can look at how much it will cost, where your funding gaps arise (ie. when you don't have enough cash to deliver it) and look at how much cash you need to get from elsewhere.
It is vital that your strategy and financial projections are aligned and that you know them so well that you are comfortable in discussing the numbers with potential funders. For example, do you know when you break-even ie. when your sales will cover your costs and you become profitable?
Choose the right type of finance
Next you must determine what sort of finance is most appropriate. There is no hard and fast answer. Perhaps think how long the 'asset' you are buying is going to last, e.g. are you needing some cash quickly to pay your suppliers or are you considering a longer-term need such as buying some equipment to expand your manufacturing processes?
Short term needs could be met by invoice financing arrangements, overdrafts or commercial loans. Finance that matches a more lengthy time period might be better suited by loan financing or equity. Commonly, perhaps you need a mixture of financing. Regardless of the correct solution, everyone you seek money from will, expect you to be confident in your numbers.
The most important thing to remember, is that you are not alone on your business journey. There are professionals, such as your accountant, there to co-navigate with you. Getting to grips with your accounts is a necessary part of your preparation and, ultimately, will see you reach your destination successfully.
I'm Charlotte and I founded Prime Numbers back in 2012. We are a small accountancy firm committed to tailoring our support to what our clients need. This ranges from helping them get to grips with their numbers to supporting them with core compliance services: accounts, tax, VAT, payroll or company secretarial services. I trained as a chartered accountant with a Big 4 firm and stayed as an audit senior manager for a few years post qualification. I the moved to an Edinburgh-based independent and practiced there for 3 years. Juggling work and family led me to set up on my own and my primary focus is on working with growing businesses similar to my own. The variety of clients that we work with, and the differing challenges that they face, is what keeps my day to day work interesting.