BLOG
How to negotiate the terms of your lease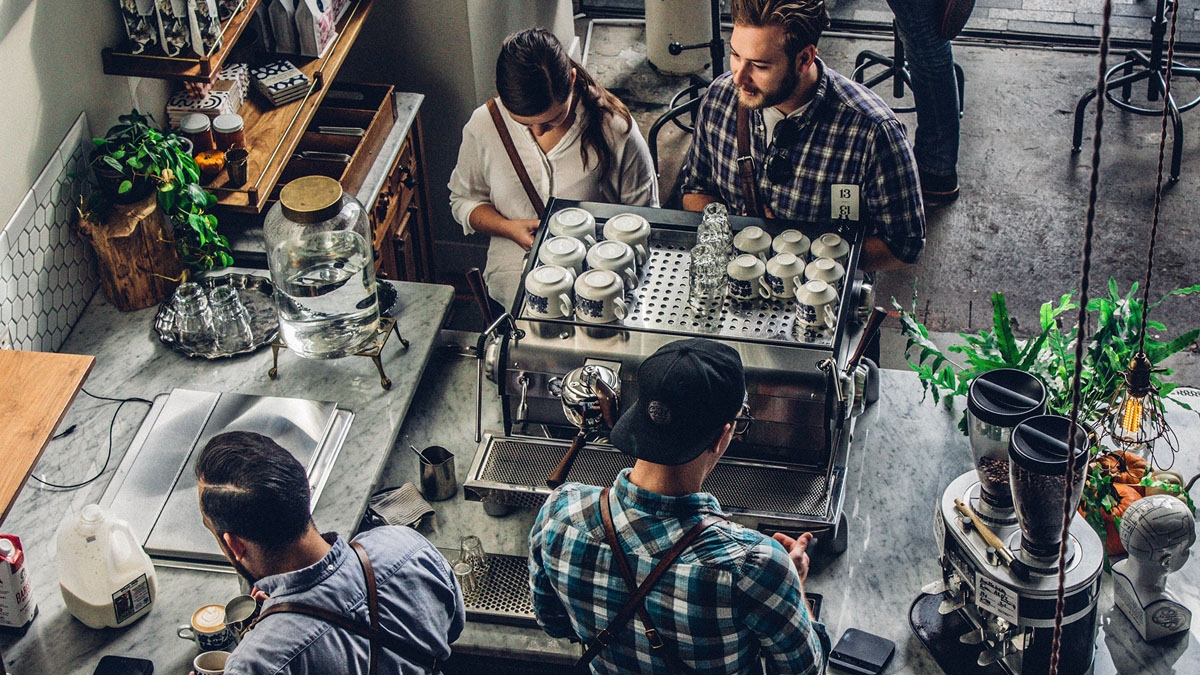 ---
Posted: Thu 6th May 2021
If you own and operate a food business it's highly likely that you also have a landlord, whether that's an individual, a large corporation, a trust or even a charity. A little public service announcement before we begin - this article is all about how to negotiate lease terms as a hospitality business, so won't help you when it comes to renting a flat or a house, although you could certainly apply some of these techniques to any negotiation!
Consider using an agent
Before you dive into this murky process on your own, it is worth knowing that there are agents out there who can help guide you through this, for a fee of course. There are plenty of pros to bringing in a third party - an agent is an expert in this field, they provide a sounding board and shoulder to cry on when needed, and they have an existing relationship with the landlord so can advise on what their priorities are and where there might be wriggle room.
The biggest downside is, of course, cost. Early-stage operators need to be very careful to assess whether the potential savings made through an agent are worth the agent's cut, and fit into the opening budget.
The basic process
Assuming you've found a premises you like and that's available, things will really get going with a Head of Terms (HoT) document, which summarises the intended terms of the transaction. These take around one to two weeks to put together and are not legally binding, however you should be reasonably committed to taking on this lease before signing your HoT as you could easily burn bridges if you back out and appear to be wasting people's time.
Following this, you'll enter into around a four to eight-week period of lease review and negotiations before the final sign off. Make sure all your finances are in order, you organise a condition survey for the site, and have an architect or your designer visit before things become legally binding.
A head for negotiations
I have always found that the best way to approach landlord negotiations is with a calm and respectful mindset. While this might sound obvious, landlords are often portrayed as the villains of our industry, and too many new businesses approach their negotiations with this fixed image in their heads. Aggression will get you nowhere, but you can be forceful while still being professional and reasonable. Remember, a landlord needs you just as much as you need them, so be confident enough to ask lots of questions and ensure they're the right fit for you, as well as your business. A strong relationship with your landlord will be essential throughout the lease, not just during the initial negotiations.
Do your research
As with every element of starting a food business, research is essential to the success of your venture. Make sure you read up on current market conditions and trends before heading into negotiations with your landlord. If you can refer to industry averages and cite examples from other businesses in the area, your landlord will know you're serious about this opportunity. Having enough knowledge in your back pocket will ultimately help you if the landlord is being tricky or unreasonable.
The key terms
It can be tempting to push your landlord on pretty much everything, especially if you want to present as the strongest and most knowledgeable party in these negotiations, but it's important not to waste time quibbling over the small things. Here are the key things you'll want to spend your energy on:
Rent
Benchmark against similar local operators to see what the going rate is. Remember, your landlord is still owed a fair rent for the area. Even if you have the world's best business idea, if your budget is way below expectation, don't expect your landlord to compromise.
Lease term
A minimum of 10 years is standard, but a minimum of 15 is ideal. If a lease that long sounds terrifying to you, take a step back and evaluate your business plan.
Break clauses
An agreement of every five years is suitable. Depending on how things are going, you could push for tenant-only break clauses to give you the freedom to move on, but it's likely to be mutual on both sides.
Deposit
Most early-stage operators will agree on a six-month deposit, but you can always try to negotiate for three months. If it feels right, you can also push for your deposit to be returned after three years where profits were greater than rent, to give you some cushion down the line.
Incentives
These will depend on the specifics around your site and opportunity, and your landlord's history with this kind of offering, but you can look to discuss a cash contribution to your fit out, free rent based on certain targets, or even free rent for the duration of your lease, depending on turnover.
All in good time
Imagine I'm writing this section in BIG BLOCK LETTERS with flashing lights all around it. Make sure you seek professional legal advice to review and advise on your lease document and its terms, and make sure you do so in a timely manner. It won't impress a landlord if you're one of several potential tenants, and you're scrambling around to find a solicitor at the eleventh hour. Budget between £3k - £7k depending on the size, complexity and extent of your negotiations and amendments.
While we're on the subject of time, it's also important to make sure that work on your restaurant design and concept is ongoing in the background during all this. It can be easy to leave things to one side during the stress of finding a site, especially if you're a small operation, but you want to leave as little time as possible between signing the lease and opening your doors. Once both parties have agreed terms and signed on the dotted line, you should be in a position to move straight in and begin your fit out. Remember, any time where you're not trading is time where you're paying rent without bringing in any revenue - keeping this period to a minimum is key for a successful start.
Lost in the midst of lease negotiations? Feeling ready to get out there and find a site? Food Motion can support you through this important time for your business through connecting you with agents and landlords, providing key market research and much more.
Founder and CEO of Food Motion, Peter Farrell, worked in some of the best restaurants and hotels around the World, including one, two and three Michelin starred establishments, before launching and running his own street food and restaurant ventures. With over 7 years in higher education researching food, wine, hospitality and business, and 20 years experience in the restaurant sector in kitchen, front of house and senior management roles, launching over 10 restaurants along the way, Peter has a wealth of knowledge and contacts in all areas of this sector.Food Motion is a modern, creative and professional food business consultancy with a wealth of knowledge and experience. Food Motion offers a range of support services to people who wish to start, grow and succeed in the restaurant and food sector. Whether you have an idea that you would like to develop and validate, or have an existing business that you would like to refine or grow, we can assist you with planning and fulfilling your ambitions. We offer a range of services to suit your needs delivered through our in-house team of consultants, each of whom have many years experience in the food sector. We also offer a range of other complimentary services, from digital marketing to legal and accounting, through our very carefully selected group of fulfilment partners who were all chosen standard of service and focus towards early stage food and drink businesses.