BLOG
How to manage your HR when scaling up your business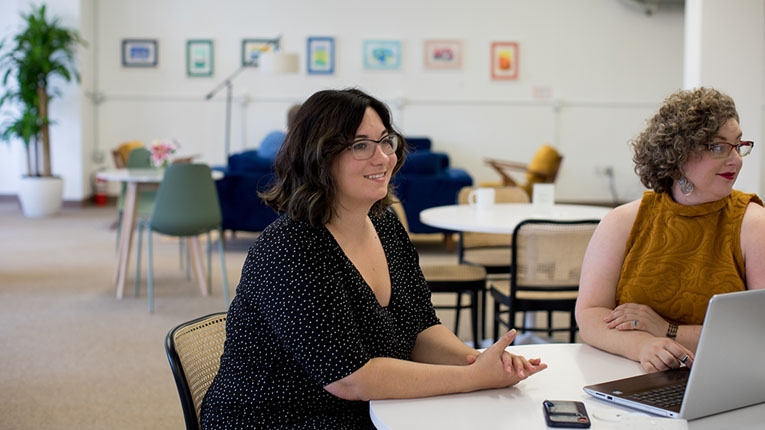 ---
Posted: Thu 4th Mar 2021
Your business is scaling, which is great news! But how do you manage your employees in the process, and how do you handle the potential recruitment challenge that lies ahead?
Put an HR strategy in place
The most important thing you can do is create an HR strategy. This will give you a bird's eye view of your current position and the areas which need improvement in order to grow.  
This also helps you to identify any gaps in the current setup or any that could potentially open up further down the line.
Start with an organisation chart which clearly charts reporting lines. This will enable you to understand whether existing staff are overwhelmed with too many direct reports

Conduct a skills gap analysis which will highlight any gaps in your current workforce and identify the roles you may need to create in future

Include training plans taking into consideration the development needs of your current and future teams

Think about how you will measure employee satisfaction as you grow - this could mean establishing a formal performance review process (if you don't already have one)

Include flexible working options and perks that will help you to not only retain your current workforce but attract high-quality staff in future
Fill the gaps
If the workload is increasing, do you have enough employees to manage?
Will these roles be needed long-term? If not, then consider hiring contractors or freelancers to cover the increase in work on a temporary basis.
This can be particularly useful if you're growing the business in order to sell it.
The current government schemes could help you with some short-term help to free up your existing staff to focus on strategic work.
The Kickstart Scheme helps to fund a worker (aged 16-24) for six months, or you could take on an apprentice to train and grow with your business (additional funding is currently available for employers until the end of March).
Are the right people in the right jobs?
Are your staff performing well in their roles and, if not, could they benefit from additional support? Or would they be better utilised in different roles?
As you scale it's essential to place the right people in the right seats.
Be mindful of staff wellbeing
While scaling up is undoubtedly an exciting time for the business, don't underestimate the stress it can place on your employees.
As we all continue with predominantly hybrid working, this is especially important.
It's essential to implement some good processes to allow you to check-in and monitor their overall wellbeing regularly.
These could range from daily or weekly team calls to staff surveys or 'temperature checks'.
Promote from within before hiring externally
It sounds obvious, but if you're filling roles to keep up with demand, look to your existing staff in the first instance.
Building your team from the ground up is not only motivational for staff, but also promotes positive company culture and will help with retention.
Make recruitment part of your HR strategy
Recruitment is going to play a massive part in your business growth plans, which means having a solid recruitment plan.
This includes robust screening and onboarding (which will save you costly mistakes when it comes to hiring).
It can be tempting to do a mass recruitment spree in order to keep up with business demands, but this is typically when hiring mistakes are made.
It costs on average £3,000 to hire a new employee, so it's imperative that you get the right person.
It's always a good idea to review your recruitment process every quarter to evaluate where you are and to see if anything needs adjusting.
Tips:
Create a solid job description: this is your basis for everything, from adverts to performance, motivation and retention

Ask for referrals from staff. This is a fantastic way to find 'warm' candidates who may already be familiar with your business

Introduce new recruits to the rest of the team before they start, set up resources before they start (if they are working remotely, do they have the right set-up and access to IT systems?), plan their first few weeks so that they are clear on their role immediately, and ask for feedback at the end of the first week
Consider an HR system
If you've been managing your HR manually on paper or via spreadsheets, then you will find that this soon gets unmanageable.
It can seem like a major headache to move your processes online, but as you grow it is unavoidable. The more staff you employ, the more difficult it will be to manage absence, working hours and holiday requests manually.
There are lots of great providers around, some of whom work specifically with small businesses.
Sort your policies and procedures
Not only does this help you to protect your business, but it will also help you to handle HR issues more efficiently.
These include:
Contracts (are your staff contracts all up to date and legally compliant?)

Policies and procedures - do you have policies to cover sickness, holiday, maternity etc? Having these in place will give you peace of mind that your business is protected and that staff know where they stand

Handbooks - outlining what's expected of staff and conduct. This is an essential tool for a growing business
Hold on to your company culture
One of the hardest things to manage when a business is scaling is retaining the start-up culture.
Keeping the culture alive will ensure your original team is motivated.
Company culture should be at the fore when recruiting; look for people who will fit in and share the same values as the business grows.
---
For any further business support, connect with Alison on Enterprise Nation today.
We offer flexible outsourced HR services, delivered onsite or remotely.   As little or as much HR as you need, when you need it. As a small business ourselves, we understand the unique challenges you face. Our services include: Appraisals, performance reviews & development. HR documentation. Disciplinaries Employment law advice Recruitment Redundancies Settlement agreements Sickness and absence management. Whether you have a one off project, would like regular assistance or just want to call us on a ad-hoc basis, we have a cost effective solution for you either on a retained or pay as you go service. Each of our clients are treated individually and our services can be adapted to suit your specific needs and requirements. We work with companies who employ just one member of staff to several hundred employees.