BLOG
How to successfully manage a remote business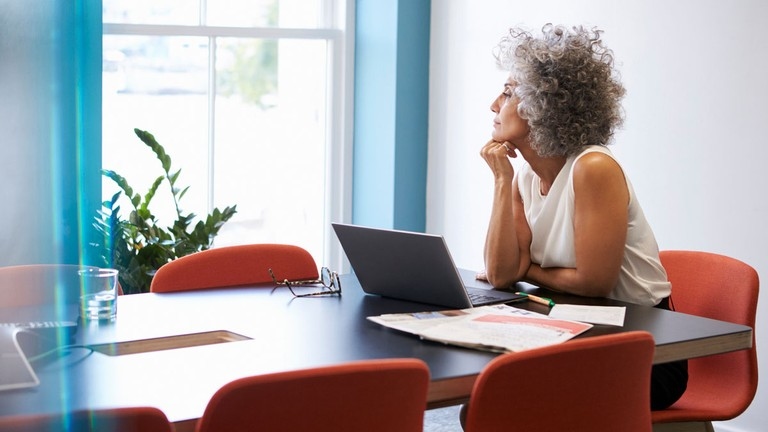 ---
Posted: Tue 13th Jul 2021
Business is a dream for many; some convert that dream into a reality. For those who started their business in this Covid era and for those managing everything from home, this is article is for them.
It is a task to handle everything from home. We'll talk about how to successfully manage a remotely based business model, and how you can be more efficient from home.
Apart from all the challenges, working from home gives entrepreneurs flexibility, accessibility and profitability. Working remotely reduces work management costs. Employees and owners don't have to travel to the office. They don't have to work for a fixed duration. Space is not an issue.
Businesses can prosper as there is less stress for their employees. Ideas are more free-flowing. But making the most of these resources and ideas is what separates average and good business models. Here are some tips to give you a push to become a good, productive business working remotely.
Stay positive and maintain a pro-working environment
When it comes to working remotely and managing everything from a distance, productivity can become a concern. It isn't something that comes from within most often than not; employees and management become more productive if they have a pro-working environment. Professionalism is handled if the ergonomic aspect of your workspace is taken care of.
So, keep your workspace at home professional and maintain focus. This will help you stay creative and positive.
Jack of all trades
We've noticed the world shifting towards people who maintain a good knowledge of multiple disciplines. Jack of all trades is what's in demand, and as a team leader and business owner, you have to have a decent knowledge of multiple aspects like marketing, branding, finance, time management and analytics.
So, utilise the time you get working remotely by gaining more perspective – everyone will benefit if you do. Focus on encouraging your staff and yourself to grow at a stable pace; over time it will boost your collective skillset and benefit the business.
Decide which professional team to have
In every small business, there is a basic structure on which work can be sustained without expanding too much. To maintain efficiency, you must have good observing skills to know when you need which department. A shop doesn't require an HR team; on the flip side, a corporate can't work efficiently without an HR department. It maintains the balance between the business and employees.
To cater your needs, you should be insightful of your needs.
Networking is crucial
A business needs to branch out and expand not only practically but by networking with other businesses. For example, Makesworth Accountants helps businesses to fulfil their accounts as well as cover their auditing and advisory needs. Could you be a business that similarly works for other businesses?
Identify and contribute in social networks and obtain new clients through meetups, offers and webinars.
Manage your costs
This could the best time for you to maximise your profits as there is no on-ground cost for businesses working remotely. Investing wisely in your staff's improvement will be a good option to invest in, as they are much more efficient with proper means. Small businesses can use their rent share and invest it in a marketing department which could give you leads to grow even more.
Overspending is a big problem in new businesses as they spend without proper management. Rent is a good chunk of a business that is starting up. Working remotely helps reduce this extra burden.
Build an identity
Branding and building an identity is an aspect that every business has to work on. Working remotely, you can implement a marketing strategy that will help you build one. Organising online meetups and events will also keep you in front of your audience. If you can manage good marketing strategies for your business then it will exponentially increase the scale of your business, as reaching more people will give you more clients. But remember to stay smart.
Businesses working remotely are doing wonders. Take e-commerce businesses as an example; they are thriving even more in the remote work environment as their costs have reduced and business has increased. To capitalise on this, you need to have a plan. Identify your goals and keep working towards them. Keep checkpoints that give you a boost as a business.
I am a Chartered Accountant, having earned a respected reputation in the field of accounting, with more than 15 years of experience in working with small and medium-sized enterprises. Having worked with business owners ranging from one-man start-ups to large companies requiring a different level of services, I have developed a passion for the profession and I am driven by the success of my clients. I have spent many years in business working at boardroom level, holding various positions before being motivated to start my own practice, Makesworth Accountants, where I have blended my technical skills in accounting and tax with my business skills derived from my time in the industry. I have embraced the changing times and technologies and strongly agree that accountants are moving from being number crunchers to being reliable and trusted advisors. Throughout this process, Makesworth has been able to secure various affiliations and awards. My objective is to add value to my clients' businesses through the application of my extensive experience and knowledge in accounting, tax, HMRC investigations, business start-ups, and much more. You can expect us to provide expert solutions for your business needs no matter what business model you have. You will receive a cost-effective service and a free initial consultation.