BLOG
How to grow your small business brand on Instagram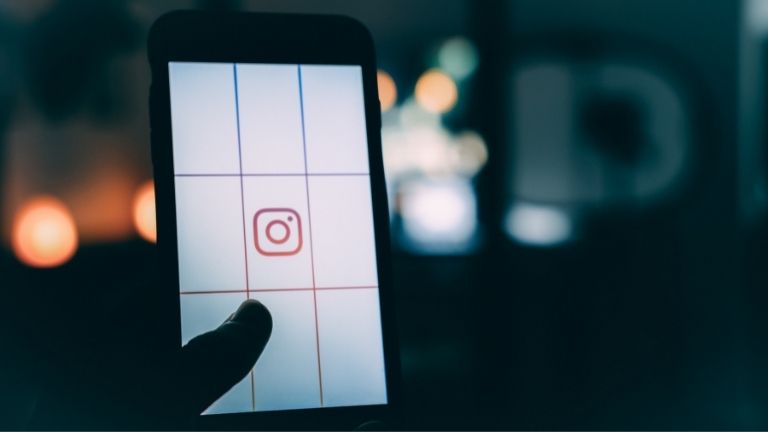 ---
Posted: Fri 8th Oct 2021
Instagram is becoming an increasingly popular—and indeed effective—way to grow your small business brand. Read Enterprise Nation adviser Martha Keith's thoughts on how to maximise the platform's potential.
Martha presented her wonderful advice to a bumper audience during one of Enterprise Nation's daily Lunch and Learn sessions.
Four ways to grow your small business brand on Instagram
Nailing your branding on Instagram is a potentially daunting task. With algorithms, Reels, Stories and a whole heap of other variables to contend with, it's hard to know where to start on this front.
As the founder of personalised stationary company Martha Brook, Martha has overseen rapid Instagram growth for her brand, and suggested four key ways to grow your own brand on what can prove a tricky platform to master. As Martha puts it:
"Instagram can make a huge difference to your brand. As a small business owner, you can't do everything. Pick a social media platform and do it well."
So, what does she suggest? Here are four of her best tips.
1) Keep it real
It's important to maintain a good balance between branding and real stuff on your business's Instagram page.
Inundating followers with purely branded content, no matter how beautiful, will diminish your page's personality over time.
Adopting a personable, relatable tone will keep followers engaged in your product but also interested in the brand's story itself. This can result in plenty of repeat visitors.
Perhaps include some behind-the-scenes content, maybe some location-based fun depending on where you are geographically. If you want to excite and inspire potential customers, use a good mix of content from the following five pillars:
Your products

Your values

The team/person behind the business

The town/city/area in which you're based

General entertainment
Maintaining a healthy balance between these five pillars will enable your brand to keep a fresh, exciting, constantly evolving Instagram feed.
2) Planning is everything
Planning makes a huge amount of difference.
Instagram planning apps, such as Preview, Later or Planoly can alleviate significant headaches when attempting to put together a coherent and effective Instagram plan. These apps give you the ability to plan captions and stories, as well as saving hashtags.
If you're making things up as you go along, rather than planning ahead to give the aforementioned pillars some love, you might be left with some very dull, unimaginative and unengaging content for your expectant followers.
3) Consistency is key
It's absolutely crucial that your brand has a cohesive aesthetic that reflects your brand identity and values.
Using presets – which you can find within apps such as Preview or Lightroom – can give your branded images a consistently professional finish with the click of a single button.
The book How to Style Your Brand, by Fiona Humberstone, comes highly recommended. As Martha says:
"It provides an understanding of what look is right for your brand and brand values, through graphics or colours within the images."
You may as well not run an Instagram page if your brand values aren't reflected consistently and clearly within your content, so don't cut any corners!
4) Make use of all available features
Over the years, Instagram has changed, and your business must change with it. The head of Instagram himself, Adam Mosseri, said it was hugely beneficial to try all new features that lean more towards entertainment and video – particularly Reels.
Don't be afraid to try something new. Be bold and creative with using new features – it might just pay off.
This also extends to making the most of Instagram Shopping. Seventy-two per cent of users make purchase decisions based on Instagram content, compared to 23% on Facebook and just 3% on Twitter. That is some serious potential.
Relevant resources