BLOG
How to export to the Middle East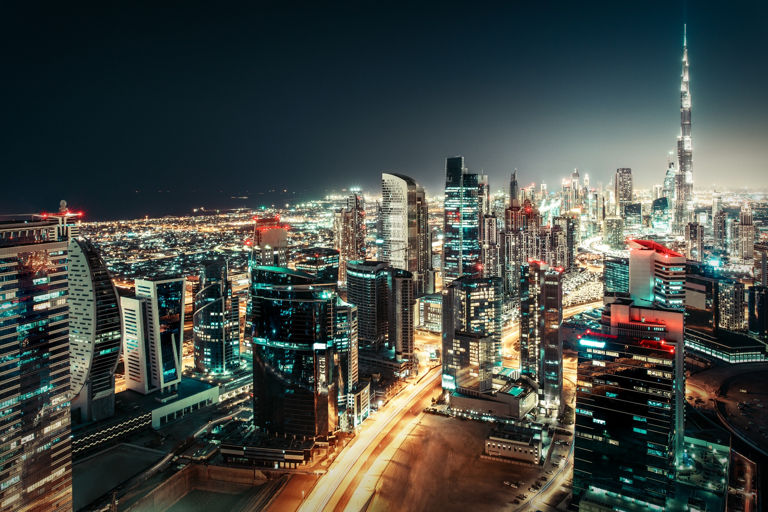 ---
Posted: Fri 2nd Feb 2018
As the UK's largest civil export market in the Middle East, the small Gulf nation of the United Arab Emirates (UAE) is a key destination for UK SMEs to take into consideration. With a large expatriate population and entry point to a £150 billion regional market, it offers a wealth of opportunities for UK exporters.
Late last year, UPS joined Enterprise Nation and UK small businesses on a trade mission to Dubai for three days to discover how to tap into this fast-growing economy.
For those who missed the mission, Kiel Harkness, marketing director at UPS UK, Ireland and Nordics, shares top tips to keep in mind when exploring the opportunities presented by the Middle East.
1. Do your research
Research is essential before entering any new market. There are a significant number of free trade zones across the Middle East, which form special tax, customs and imports regimes. For example, no customs duties are leveraged in free zones.
Additionally, specific products can't be imported into the country and some others only under restricted conditions, such as alcohol and animal products of all kinds (leather, wool, and others).
Reaching out to Dubai's Department of Economic Development to help you start your business, or partnering with a logistics company like UPS who can provide expertise to first-time exporters, can be a useful step to help you navigate the complex world of legal compliance.
2. Familiarise yourself with the market and business culture
Business in the UAE is primarily done face-to-face, and the way you assert yourself and talk to a potential partner is considered very important. However, the online retail market is expected to have a growing role in setting up deals and purchases.
When aiming to build a long-term relationship, make sure you take some time to learn about how people talk to each other and respect that people run their lives slightly differently than the way we're used to in the UK.
Be sure to note that the business weekend starts on Friday and ends on Saturday. Helpfully, English is recognised as the language of business, and there are quite a few organisations that have been set up to help foreign companies do business in the UAE.
3. Know your consumer
The UAE's top imports include gold, diamonds, cars, broadcasting equipment, aircraft, and space technology. So, it appears that luxury goods are high in demand.
The UAE is home to some of the world's largest malls, which offer a multitude of attractions and great opportunities to reach shoppers.
The warm weather drives people to the malls, a very social experience. In the cooler winter months, Dubai's Global Village offers opportunities for artisan businesses.
4. View the UAE as a springboard to other markets
The UAE is strategically located between Europe and Asia and has become the modern Silk Road of global entrepot trade.
Consisting of over 60 countries, 24% of the world's global trade happens along the new Silk Road, serving 60% of the world's population and 70% of GDP.
Thus providing exporters with a hub for expansion to countries in the Middle East and North Africa, where 2.4 billion people are served within five hours of Dubai.
UPS alone operates 32 flight segments weekly from Dubai to the wider region.
5. Keep Dubai Expo 2020 in mind
Started in 1851 this major six-month event takes place every five years in different countries around the world.
Some amazing inventions have been brought to the world through the expo: from the telegraph to the typewriter; the diesel engine to the colour TV; and from IMAX film to wireless trams.
UPS will be the Official Logistics Partner to make the Dubai Expo 2020 a global success.
We would highly recommend that any SME or start-up with the capacity takes the opportunity to attend. It will be the go-to destination for businesses wanting to share their ideas, showcase their products and build long-lasting relationships.
To find out more about UPS UK, visit ups.com/gb
Enterprise Nation has helped thousands of people start and grow their businesses. Led by founder, Emma Jones CBE, Enterprise Nation connects you to the resources and expertise to help you succeed.