BLOG
How to do market research and test demand for your product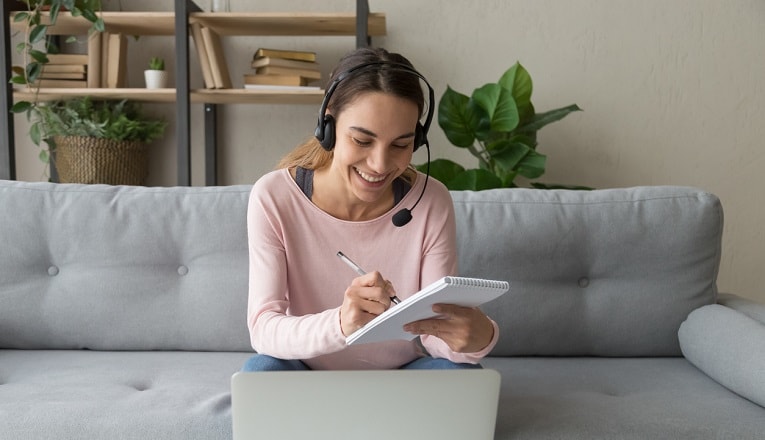 ---
Posted: Tue 25th Jul 2023
You have a game-changing business idea. A product that's going to make a difference to people's lives. The next stage is to start talking to people about it. Do they love the idea? Do they want to buy it?
Figuring out customers' challenges is the key to entrepreneurship. You need to do market research to gauge how much demand there is and how you should present your product to the target market.
How to start talking to potential customers
The market research process begins with talking to the prospective customers in your target audience. You need to ask questions about their existing problems and challenges. Don't pitch product features or talk about hypotheticals straight away because everyone will just say your product's great.
Explain your idea later in the conversation. That way, you don't risk biasing their comments and they'll have more nuanced feedback on your product ideas when you start talking about them. The aim is to get a number of actionable insights you can use to shape your product and the way in which you'll sell it.
Here are a number of useful questions for these conversations:
How do you do X?

What's difficult about the process?

How often do you have to X and when did you start doing it?

Have you tried to find alternative solutions?
If you want to read more about this, Rob Fitzpatrick's The Mom Test is great. As Rob explains: "Rule of thumb: customer conversations are bad by default. It's your job to fix them."
How important is your customers' problem?
The initial questioning process helps discover more about your product's potential use case and how important it is, and make crucial business decisions about selling the product to your target market.
You have lots of challenges to deal with in everyday life; what's made you go and spend money solving one of them?
You can usually measure how important a person's challenge is in time and money.
A business owner might spend a day per month completing a complicated accounting process. They are likely to be willing to pay for a £20 per month subscription for accounting software, which automates much of this work.
The key questions to answer:
Do people know they have a problem? You can create a need or educate people on a problem they didn't know they have, but it's much more difficult.

Does your solution fix a process where there are real, measurable consequences?

How much are people willing to pay to fix the problem? This is difficult but a key sign is whether people are already paying money to solve the problem in a different way.

Is fixing the problem unavoidable?
The role of online surveys in getting feedback
Customer conversations and surveys explore the problem your product solves. Surveys provide quantifiable data to help define the opportunity and how you're going to approach it.
There are free tools that make it easy to create a market research survey, such as Typeform and JotForm. Look for every opportunity to share the survey, from your social media and product pages to asking organisations in your space to help.
Best practice when conducting customer surveys
The longer the survey, the harder it will be to get people to complete it. You have to balance how useful the information is with getting enough responses. Don't ask for information you don't need.

Demographic information like age and address help refine your target audience and improve your marketing plans. People will be more willing to select an age bracket or region than giving exact answers.

Try to avoid biasing your answers by asking emotive questions (choices can include a range of emotions) and considering different possible answers.

Ask how much time and money people spend on the issue your product addresses, and how regularly.
Getting customer feedback through test sales
Cultureville's initial online sales helped them gauge demand for the product. That gave them confidence and let them refine their marketing efforts. They then used market stalls to speak directly to potential customers.
About their product testing, co-founder Ronke Jane Adelakun says:
"We spoke to our customer base to find out what prints they liked better, about sizing and how they found them compared to other brands."
Make sure you're asking current customers for reviews. Make it easy to share feedback, so you can get meaningful insights into customer satisfaction overall. General conversations are useful, but you can also take notes or run people through a quick survey if they're really engaged.
Read more about marketing tests
What are your company's superpowers?
Your product doesn't have to do something completely original, but you do need to have something that differentiates your offering. What makes you awesome? In such a competitive landscape, what's really going to swing people's buying decisions in your favour?
Your initial hypothesis will likely be based on you and people around you. It might come out of your experience. You then need to start talking to prospective customers, doing market research and competitor analysis, and making test sales to understand the opportunity.
Finding product-market fit is tough. You need to test, iterate and then repeat the process.
Relevant resources
Enterprise Nation has helped thousands of people start and grow their businesses. Led by founder, Emma Jones CBE, Enterprise Nation connects you to the resources and expertise to help you succeed.