BLOG
How to determine your target audience in three simple steps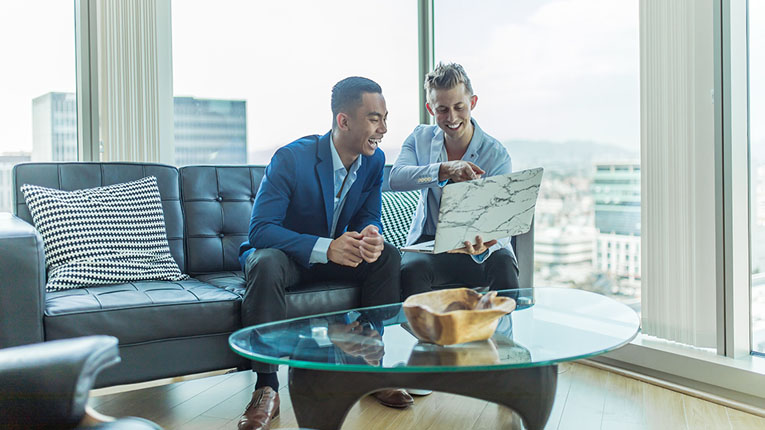 ---
Posted: Thu 3rd Dec 2020
Wondering why your top-of-the-range product or service isn't generating the revenues you expected? It's possible that you are not targeting the right audience.
One of the crucial rules of successful marketing is to know exactly who will be interested in your solution, and to then concentrate on that particular demographic.
Here are three simple tips you may find useful if you are struggling to determine your target audience.
Study your current customer base
According to Accenture's Personalisation Pulse Check report, "nearly half (48%) of all consumers have left a business's website and made a purchase on another site or in-store simply because it was poorly curated".
And according to Salesforce, personalisation matters so much that 57% of consumers are willing to share their personal information if it results in personalised offers. It is starting to become evident just how important it is to understand who you are selling to, is it not?
You may be thinking you do not have enough data to analyse and draw definitive conclusions, but you're wrong. If your product is already on the market, your first step should be to analyse your current customer base, segment it into different demographics and start to work on targeted marketing campaigns based on this data.
To better understand your current client base, you may find it useful to begin segmenting it into the following categories:
Demographic: Age, gender and income

Geographic: Location-specific

Psychographic: Values, beliefs, interests and personality

Technographic: Devices or platforms a customer uses

Behavioural: Habits and frequent actions

Needs-based: Specific needs for a product

Value-based: CLV (customer lifetime value) – basically, the amount of profit you're expected to generate from a single customer over the period of their relationship with you

Industry: For business-to-business (B2B) – what industry a customer belongs to

Business size: Also for B2B – the number of employees and company revenue
Once you have these different categories in front of you, you'll have a better understanding of who buys your product or service, and you may want to start thinking about appropriate ways to stay focused on your target audience.
Know who your competitors are selling to
As well as studying your own customer base, it may be useful to check out who your competitors are selling to.
Through understanding your competitors' customer base, you may not only be able to target a larger audience, but you might also find that there's a whole segment of the population that you didn't think would've been interested in your product or service.
This data will certainly help your business become competitive, stay motivated to create high-quality products, and generate higher sales volumes in the long run.
Understand your target audience's needs and be involved
To be successful in the world of business, it's not only crucial to understand who your customers are, but to know exactly what they want. Or, even better, to create what they want before they even thought of wanting it.
Are you confused yet? Don't be. This concept isn't as complicated as it sounds.
For your business to always best serve its customers, you have to be innovative. As a small business, you're likely to be closer to your customers and will understand their needs better than many big businesses.
You can use this to your benefit by providing tailor-made products and services, as well as allowing some level of customisation to existing products where possible. Say you're selling beautiful tea mugs. Why not allow your buyers to customise their purchase and add a photo or some text of their choice?
What they buy instantly becomes a one-of-a-kind purchase and we have a win-win situation! This is only a simple example but summarises the general idea.
Creativity and fresh ideas are key to becoming a leader in your field, and you must be aware of all the current developments and industry novelties to be ahead of your competitors, and create top-quality products and services.
You may want to participate in industry events and join webinars to not only learn from professionals with years of experience, but to get inspiration for your next steps based on peer success stories.
Determining your target audience must be on your priority to-do list if you're looking to create a successful and sustainable business. It's definitely a time-consuming task.
However, if you carry it out well, you'll not only avoid wasting your business resources on customers who will never invest in your product or service, but you'll also better understand what improvements will give you the edge over competitors.
Relevant resources
Enterprise Nation has helped thousands of people start and grow their businesses. Led by founder, Emma Jones CBE, Enterprise Nation connects you to the resources and expertise to help you succeed.