BLOG
How to have a better day: 16 suggestions for dealing with lockdown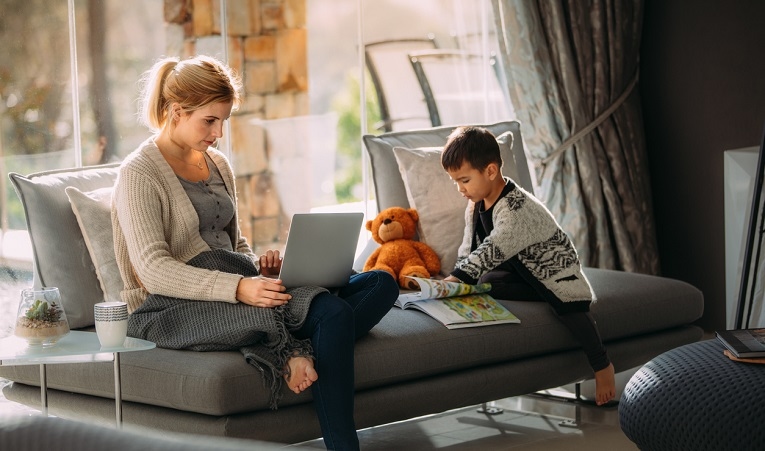 ---
Posted: Wed 15th Apr 2020
We are social creatures and not used to isolation. Gordon Lindsay, founder of Aston Business Services, shares some suggestions on how we can put in place some routines and structures to help us cope with a period of isolating.
16 suggestions to help during coronavirus lockdown
1. Sleep
Get enough, but not too much. Easier said than done at the moment, I know, but research suggests that if you can get into a routine before bed then your brain learns that you are about to go to sleep making it easier to fall asleep. But don't sleep too long. We've all had a lie-in on a Sunday and felt rubbish for the rest of the day. Quality over quantity, if you can.
2. Exercise
Even 20 minutes is reckoned to have beneficial effect on your wellbeing for the rest of the day. Get out for a walk if you are able to. Or out in the garden or down to the allotment for a potter for a wee while. It well help boost your mood. I am going for a walk around the park every morning after breakfast and it definitely helps. Everyone keeps a safe distance.
3. Fresh air and sunlight
Open all of your windows when you get up. If you can't go out, sit by the window so you get some sunshine on your face and arms. Chat to your neighbour across the street. Sing your fave tune to them, well, until they beg you to stop if your singing is anything like mine!
4. Have routines - a work one and a home one
The work one will largely take care of itself with what you need to do that day. One tip I learned from a friend and colleague is to leave one easy task to complete first thing in the morning. It will get you up and running for the day rather than have to think what do you start on first.
The home one could be working through your room at a time, e.g. take one kitchen drawer or cupboard, remove the contents and wipe the drawer or shelves. If it contains cutlery or crockery, etc, wash and dry it then put it back when it is all dry. Only do one drawer, cupboard or shelf each day. I have done this every couple of days and ashamed to say the levels of dust in some parts of my home has been truly shocking. Just don't tell my mum!
5. Make a list each night
Before you go to sleep, make a list of three to five things you want to do the next day. It can be anything at all, so you don't wake up and think, what do I do today?
6. Tick each item
As you work through your list, give each completed task a big tick, not just score through it. Your brain will register the achievement in a positive way. I've seen this mentioned in books a few times, and it doesn't appear to matter if it is a big achievement or the simplest task, the brain gets the same boost from you making that tick. So why not give it a try?
7. Mornings
When you wake can be a time when negative thoughts can creep in. Have a simple routine that you don't have to think about much so you can make a good start to the day.
8. Evenings
Often you can keep busy during the day but evenings can be a problem. Treat yourself to something nice in the evening. A long bath, a good read, a great film. What was that boxset your friends were raving about?
9. News
Yes, keep up to date with the latest headlines and any health updates and instructions but don't spend too long watching or listening to endless news.
10. Booze
Yes, having one or two drinks is fine, goodness knows we need it at the moment. But not too much. Mornings always look/feel worse with a hangover.
11. Create
This one was suggested by my sis at the weekend. Go through your fridge, freezer and food cupboards making a list of all the ingredients and then create recipes with what you have. Get creative.
Be inspired by Jamie Oliver's Keep Calm and Carry On cooking programmes. Involve everyone in the family creating and cooking the recipes. And it's only right and proper that your new creation is named after the one of you who suggested the ingredient that turned the dish into a winner!
12. Stay in touch
Phone, text, Skype and Facetime family and friends regularly.
13. Look out for others
Not everyone will be coping as well as you are. Doing things for others makes us feel good and takes our minds off things for a wee while. There are a great many people who live in relative isolation for most of the year. I guess this is giving the rest of us a new perspective on how some in our community are living.
14. Be good to yourself
Plenty of treats, take a break, read a book or watch a film or dvd. Chess.com offers free online chess games against the computer. It's oddly satisfying that, in the age of artificial intelligence, you can beat a computer, even if it is at beginner level!
15. Take care of yourself
We will get through this. Things will improve. We just have to be sure to take care of ourselves at the moment.
16. Remember - we are only human
We all have good days and less good days. Don't be too down on yourself if you are not having a good day. You will not be the only one that day. We are all going through the same thing.
You are not alone. We are not alone. We are connected to others in so many ways so you don't have to go through this alone. Keep in touch with others. Others want to help. Others are helping right now.
If we all pull together, we'll get there.
With thanks to Caroline Webb's book, How To Have A Good Day, for the inspiration for this post.
Take care everyone.
With over 29 years accounts experience, I offer accounts, bookkeeping, training and tuition services for anyone running a small business, starting up one or just thinking about it. _x000D_