BLOG
How to choose the right sales language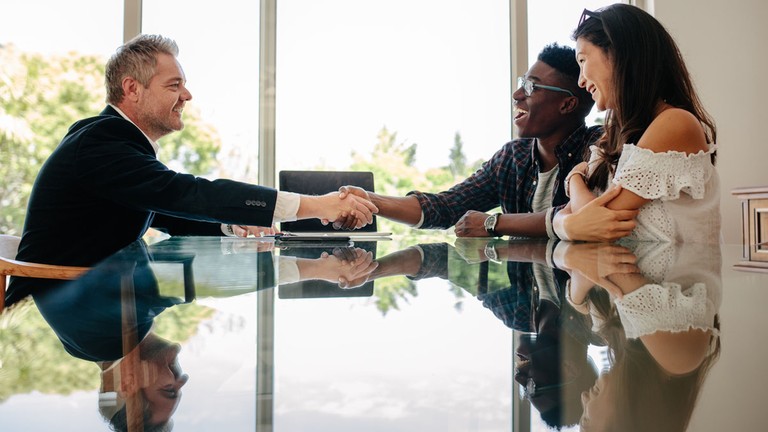 ---
Posted: Mon 26th Jul 2021
Do you know when to use "I", "you" or "we" in your sales language?
Is there often a niggle in the back of your mind when you use these words? Or perhaps even me asking the question now, it's the first time you're considering if or even how you're using them in your sales pitches, copy, sales pages and so on.
The good news is the answer is pretty straightforward.
Using "I"
So, when you're using the word "I", it's when you're demonstrating yourself as an authority or expert in your niche, as a credible source and as someone you want your ideal client to feel safe with.
Using "you"
For me, this is the most important. Using the word "you" is at the point when you want your ideal customer to start reflecting, to start thinking about coaching questions that you might be asking them.
You want to start using the word "you" when you want your ideal customer to feel like they are at the front and centre of your world and the conversation.
"How do you feel about your sales language?"
You now feel like I'm talking to you and only to you.
Use it when asking a question or asking for feedback. Your ideal client is a VIP and that's how you've got to make them feel.
If you start talking to them, saying "hey guys" or "hi all", or any other language which is referring to many, suddenly your ideal client doesn't feel so special.
"How are you today?" "What are your thoughts on this topic?" This allows them to feel like you're speaking to them directly.
Using "we"
The place for using "we" is in a sales call.
So, in your discovery call, once you've built that all important rapport, you understand what it is that your ideal client needs, wants and why, and you've established that you're a good fit for each other through the suitability exchange and you know you can help this person… that's when you start using "we".
"I feel really confident that we could work together." "We could fix this by doing…" "We could overcome that challenge for you by…"
The psychology behind "we" is fascinating and allows your prospect to feel like you're a team and already working together.
What you want to hear in return is "yes we could"; there's no better sign that good things are coming when they start using "we" as well.
---
So, each of those three little words has a place in your sales language and used correctly can make a powerful impact on the outcome.
P.S. If you want to improve the results you get from social selling, then grab your lifetime access to my Social Selling Academy for JUST $27 (usually $197). Message me for your discount code and link.
Hi, I'm Rachael and I'm on a mission to help coaches, consultants and online course creators to build and scale their business, so that they can celebrate sellout program launches and create passive income streams. As a sales mentor and business strategist (with 25 years experience), I get so much joy from enabling fellow online entrepreneurs to scale to 6 figures and beyond through strategy, training and coaching. And I provide everyone in my network with free resources in my Members' Zone, which you can access for free here. The online coaching and course creation industry is so vast and still growing, and so there's a huge opportunity for you to create impact in the world by sharing and monetising your expertise. I work with ladies all over the world, helping them to build a powerful online brand to support their business and enable them to attract clients with ease and confidence. I help my clients to; - Build a business model to start, grow and scale an online coaching business - Create a profitable online course, program or membership and launch it successfully - Attract new clients through the use of magnetic social media and online sales systems - Design high conversion funnels to achieve reliable enrolment into your programs and courses - Set and achieve high ticket income goals and build a passive, evergreen strategy for growth - Scale up their business, embracing a CEO Mindset and outsourcing for long term success Here's some of the programs I offer; 🌟 Powerful 1 hour session to Build a 100k Business Model $127 👩🏼‍🎓 Authentic Sales Success School - a sales-focussed membership 👸🏼 Online Sales Confidence Accelerator - 5 week program 💰 Profit Project Program - 12 week program 🔮 Beyond the Next Level Mastermind - launching July 2021 💎 Attracting Clients with Ease - 1:1 Coaching Program for 12 weeks 💎 1:1 Coaching Program 6mth and 12mth If you're a coach or cousre creator with big ambitions, I'd love to speak with you. Here's a bit more information about me as a person; MY VALUES 🌟honesty 🌟integrity 🌟simplicity 🌟empowerment I BELIEVE 🆙 We rise by lifting others ✳️ Facilitation is a lifelong transferable skill 🆘 When business feels hard, stick to simple ✅ Control the controllables, let go of the noise WHO AM I REALLY? 👩‍❤️‍💋‍👩 Collaborator & Community Builder 🌱 Always learning & growing 📝 Sales Strategist for simple success 🔮 Eternal Optimist 😇 Your New Biz Bestie I'd love to meet you - you can book a Personal Breakthrough Call here