BLOG
Small business grants: Where to find them and how to apply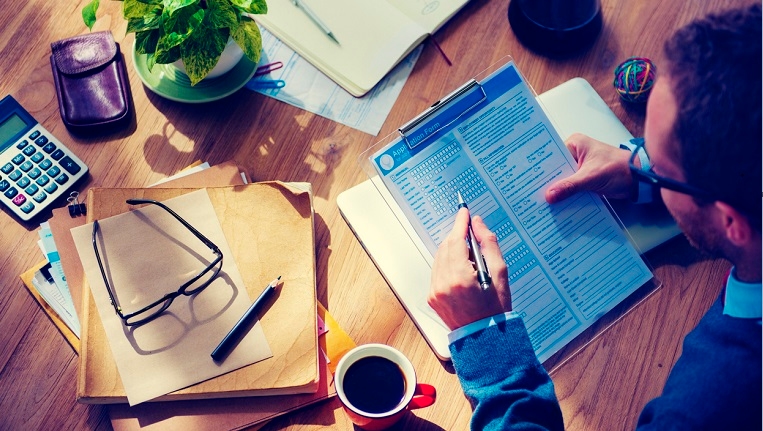 ---
Posted: Thu 11th Mar 2021
Funding is a challenge for many small businesses. But despite the pandemic, there are still lots of business grant schemes taking applications.
Unlike with loans, you don't need to pay back grants, so they can be an attractive option, particularly for small firms. However, applying for them can sometimes be complicated.
Here are some tips for finding small business grants and how to submit a successful application.
Do your research
There are lots of grants available if you know where to look. The UK government has a useful searchable database and there are similar government services for Scotland, Wales and Northern Ireland.
There's another list of grants here and there are also grant finding services like Grants Online but you need to pay for full access.
Many local councils offer grants to businesses in their local area but they may not be well publicised so look on the business sections of their websites. In England, you can also look on the websites for your local Growth Hub.
Some award schemes provide funding to winners. There's a list here of awards to enter.
Asking fellow business owners in your local area is another way to find out about business funding schemes. Many are more than willing to share details with other founders. Enterprise Nation's local online meet-ups are a good way to meet other business owners.
Understand the conditions for applying
When applying for a grant, it's really important to understand the criteria. Some schemes pay you the grant in full. Some are match-funded, which means you or a partner have to match a proportion of the money. Some are combined with loans.
There are also schemes that grant you funding to spend on something specific, such as help from a business consultant.
Make sure you read every question in the application carefully. Answer questions concisely and in exactly the way the scheme wants. If there's a word limit, stick to it.
One of the most important questions is why you want the grant and what you'll spend it on. So, think carefully about what you want to say. You might need to provide a cash-flow forecast, profit and loss report and a budget for the project.
Take note of any extra information that the awarding body is requesting, such as a business plan and or other details about your company. Equally, don't provide lots of information that isn't asked for.
Get help from an expert
There are various experts who can help you find a grant and put your application together. For a small grant, you can probably do the application yourself but if you're applying for a large amount of money, a specialist could be useful.
You can find finance experts on Enterprise Nation to help you with grants. If you're a member, you can book a free taster session.
Learn from rejected applications
If your grant application is rejected, don't be disheartened, but take away the lessons you've learned.
If the scheme offers feedback on your application, be sure to take it and apply what they say for your next go at a grant.
Many schemes ask for similar information, so keep hold of everything you submitted so you can use it again.
Government grants for small business
There are hundreds of government business grants available. However, getting one can sometimes be challenging, with quite complex application processes, so take your time in choosing one.
Most government grants are intended for people who want to launch a start-up or new business, and less for people who have businesses already.
To find a list of current government grants, visit the finance support page on GOV.UK.
Access the Finance Hub today
Personalised finance options for start-ups, small businesses, sole traders, freelancers and other business professionals. Take the Access to Finance tool and get recommendations tailored to your financial needs.
Relevant resources
I'm a freelance content creator and event host who helps small businesses and the organisations that support them. I have 19 years of experience as a small business journalist having interviewed hundreds of entrepreneurs from billionaires like Sir Richard Branson to the founders behind brand new start-ups. I've worked for a range of leading small business publications and support groups, most recently as head of content at Enterprise Nation where I was responsible for the prolific output of content on the company's blog and social media. I now freelance for Enterprise Nation. I'm based in Bristol where I run and host regular events with the local small business community in my role as Enterprise Nation's Local Leader for Bristol and I have strong connections with other major business organisations in the south west region. In total, I've hosted over 50 events; from intimate meet-ups to conferences with an audience of hundreds including events for international brands like Facebook and Xero. I'm also a big fan of podcasts having hosted Enterprise Nation's Small Business Sessions as well as lots of online events including Facebook Live interviews, webinars and three live web chats from inside 10 Downing Street. With my partner, I co-run Lifestyle District, a lifestyle blog focused on culture, art, theatre and photography.