INTERVIEWS
How Streetbees bootstrapped its concept before raising £10m investment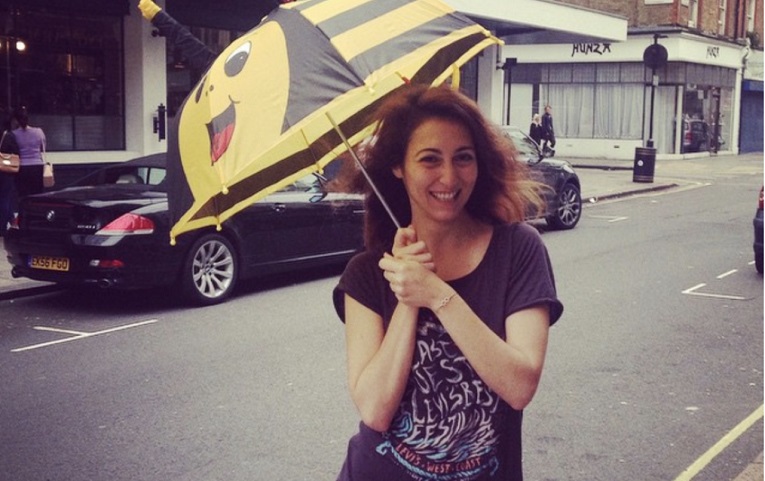 ---
Posted: Fri 4th Jan 2019
Streetbees opened three offices, raised more than £10m and grew to 75 employees in its first three years. But the market research company bootstrapped its proof of concept.
The idea from founder and CEO Tugce Bulut, who will be a keynote speaker at Enterprise Nation's StartUp 2019 event on 19 January, came after a career in market research and development organisations.
"Half of my life's been spent in academic studies and working with development organisations on poverty alleviation. The rest as a strategy consultant helping companies get into markets like Nigeria and Asia.
"The largest businesses in the world don't go into the markets because of the fear of the unknown. There's no data, no information," Bulut explained.
The penny-drop moment was when an tea company didn't enter a market in Asia because of the lack of data that was available. Not only did they miss out on the opportunity, but the local area missed out on investment in factories and the jobs that would be created.
To solve the problem Streetbees asks local consumers - its "bees" - to create stories that are analysed on behalf of brands. Tasks like filming a video of themselves making tea, taking a photo at their local supermarket or saying what they think of their mobile network.
Bootstrapping the proof of concept
Today, 25,000 stories are shared a week and machine learning is used to analyse the data. But the original version was hacked together with low-cost online tools.
The team used Survey Monkey and WhatsApp for distribution and collecting research, and G Suite to create a near real time display. Interns helped too, with one undergraduate even building the company's first data analysis engine.
"You need to have paying clients before talking to investors," advised Bulut. "We brought Innocent Smoothies on board and were profitable by month three. We knew that as we grew the smoke and mirrors technology we built wasn't going to take us too far. We needed to build tech and use AI, so we went to market for investment."
She recommends start-ups try to prove their concept and get traction before talking to investors, adding the conversation changes dramatically when you're generating revenue.
"Once we proved the model we went to top tier investors. We told them the plan for the next five years and six months. Risk never appeared in my mind. The world needs this and we are giving the world what they need," she said.
Bulut had contacts from her consulting work but didn't start with a network of investors. So, she reached out to everyone she knew to make connections. Every time they had a meeting they asked the investor to recommend someone else to speak to and it snowballed from there.
Developing company culture
Company culture's a big deal for Streetbees. The founding team talked about the kind of company they wanted to build from day one and formalised its values in the first six months. Culture is what makes a company, argues Bulut.
"Your strategy and growth model changes but your values don't. You need to really stick with them. Think about what kind of company you need to build.
"I come from a hardcore strategic background. My co-founder was a trader. We said we didn't want to build that kind of competitive culture. People here are super ambitious but they compete with the outside world," she said.
It's tough to nurture culture in a rapidly growing business. New staff members bring in their own beliefs, values and ways of working.
The Streetbees team takes a number of steps to make sure culture is cohesive. Values are mentioned at every meeting, with staff questioning the purpose of the activity being discussed. People are recognised for exemplifying behaviour that lives up to their values. It's how the company hires and fires too - "you can't show tolerance to people if they violate those values," said Bulut.
Running the business has gotten easier and more fun as it's grown, contrary to a lot of people's experience.
"Starting up is the hardest bit. It gets a lot easier and it gets a lot more fun. The psychological struggle of early stage is significantly harder because you are on your own. As you grow you build an amazing team," Bulut said.
Talking to other business owners helps deal with stress. Entrepreneurs shouldn't try to do it alone advises Bulut.
"The biggest advice is to share that experience. When a lot of people fail they think they're the only one but that's not the case. You fail at nine things and succeed at one. The more you share the better," she said.
Building a billion-dollar platform
Streetbees recently raised $12m in Series A funding to develop machine learning technology that reveals how people around the world behave and why.
The business now has clients including Unilever, PepsiCo, BBC World Service and Vodafone, and the app is used by one million people across 150 countries.
Bulut believed scaling Streetbees to a global platform was essential from the outset.
"Scaling was not an option it was a must. From day one we knew we wanted to built a multi-billion-dollar platform. The world needs a data platform that matches consumers and companies and it can't be done at a small scale," she said.
StartUp 2019 is supported by:
Headline partners
Zone partners
Chris has over a decade of experience writing about small businesses and startups. He runs Inkwell, a content agency that helps companies that sell to small business owners grow their audiences through content marketing. You can find him on Twitter at @CPGoodfellow.