INTERVIEWS
How small businesses can make customer service consistent and embed the 'wow' factor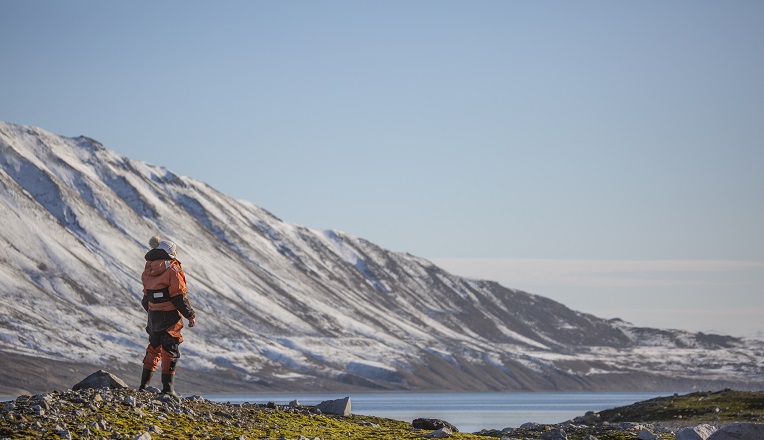 ---
Posted: Wed 26th Jun 2019
Business owners take immense pride in the relationships they have. But how do you make sure your customer service stays consistent and people fall in love with your products?
Large companies can take advantage of the economies of scale and spend more on advertising, but small businesses have the advantage when it comes to customer service - personalisation and passion can make your business stand out.
We've looked at the key approaches that help create that 'wow' factor.
Customer service is what makes a small business different
Being a small business provides opportunities to create value that large companies cannot sustain at the scale they're operating.
Where The Wild Is was born out of Enterprise Nation member Emma Durkin's love of locations around the Arctic Circle. She was working in the industry and became frustrated by the lack of environmental awareness and customer service.
"Traditionally, the tour operator will take a hefty deposit and disappear until they want the balance. I don't like that. A lot of people see the holidays I'm selling as a once in a lifetime trip. It's bucket list, it's epic. I want to be part of generating excitement in the build up, rather than just giving them a call eight weeks before the trip to get the rest of the cash," she explained.
Developing touch points in customers' experiences
The joy that comes from using a company's product or service tends to come from the added extras, such as personal notes and surprises.
Where The Wild Is has built these opportunities into its interactions with customers in the run-up to their holiday. The idea is to educate them about the holiday, as well as build the relationship. The process includes:
Sending a Lonely Planet guide when the holiday is booked

Gifts with handwritten notes at important dates like Christmas (the idea was taken from tea brand and Enterprise Nation member Bird & Blend Tea Co.)

About a month before the trip, they're sent Bird & Blend Tea Co.100% biodegradable tea bags and offered the option of booking restaurants and extra activities

Durkin tries to make sure they have their drink of choice in their room (if possible without overtly telling them it's going to be there)
"The offer to book extras is not about taking more money from them. It's not a pushy sale," Durkin added. "The aim is to tell them what's happening. There might be something new that's opened, like a museum."
Free email course on scaling your business
Get tips on scaling your company from Enterprise Nation founder Emma Jones and successful members directly into your inbox.
Sign up for the free email course
The importance of great communication
Think about how customers prefer to interact with your company. Pick your communication channels and frequency based on what they prefer, rather than what's the easiest to deliver. Making it more difficult to get in touch by doing things like not listing your phone number on your website will impact the customers' experience and their likelihood to engage with your business.
If your product or service allows it, varying the communication channel on a customer by customer basis will make a big impression. However, the additional work required to manage this means it's more feasible for expensive items.
Professionalism is important too. Ensuring your customer touchpoints look good, are simple to use and accurate will help to build trust.
Embedding processes and training staff
Lots of the elements of good customer service come naturally to business owners. But it's very difficult to replicate the level of experience, industry knowledge and passion they have. Having strong values, a comprehensive onboarding and good processes help maintain your standards.
Vehicle advertising company DrivenMedia has grown rapidly after appearing on Dragons' Den about 18 months ago. The number of lorries they advertise on has increased from nine to 81 and the team has grown to four people.
Dragon Jenny Campbell's investment has helped build the company and her advice on implementing processes has been invaluable in maintaining a high level of customer service, said founder and Enterprise Nation member Ed Hollands.
"A lot of the business is in my head, which is great, but what happens if I'm not in? It's about having the processes written down, so that anyone can pick them up and get to the end without any questions. It happens all the time. The more customers we have, the more you notice the pinch point," Hollands explained.
For example, the design, proofing and printing process takes six weeks. Customers are now informed of the timeline from the outset and reminded regularly. Internally, the team's CRM tracks what stage each client is at too, so they can monitor progress.
DrivenMedia's processes have been developed by the whole team and Hollands said this really helped make sure everyone knows how they work and why they're important.
Durkin, from Where The Wild Is, admits the level of customisation and location knowledge required to plan the experiences has meant it's difficult to share DrivenMedia's approach to customer service. She's limited customer-facing roles to people with significant industry experience and put off training people from scratch for the time being.
Customer service is central to your brand
Enterprise Nation member Nadya Quintanilla, from Nadya Valish Design, argued that the interactions businesses have with their customers are a key part of their brand in her masterclass (members can watch the whole presentation here. Find out more about signing up if you're not already a member).
"Just because you have a logo doesn't mean you have a brand. It's not your website. It's not your product or services. Your brand is composed of these things, each is a component, but on their own they're not your brand. To get a whole picture of what your brand is, you need to think about visuals and interactions," Quintanilla said.
She stressed that your brand includes the way you represent the business, your customer service, and how people interact with and feel about your business. Small business owners have the opportunity to offer customer service their larger counterparts can't manage - what are you going to do to make your business stand out?
Want more resources to help you build a strong brand?
Enterprise Nation members can access in-depth advice on branding, marketing plans, social media and attracting new customers.
Discover the full range of member benefits
Enterprise Nation members can access the following presentations and videos to learn more about customer service (you need to login to view these posts):
Chris has over a decade of experience writing about small businesses and startups. He runs Inkwell, a content agency that helps companies that sell to small business owners grow their audiences through content marketing. You can find him on Twitter at @CPGoodfellow.