BLOG
How small businesses can leverage AI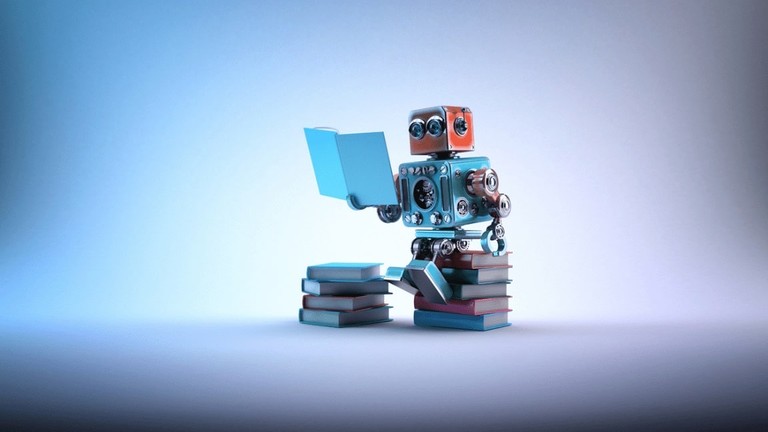 ---
Posted: Thu 22nd Jun 2023
The 21st century has brought many incredible new technologies, none more so than artificial intelligence (AI), which is proving to be one of the most disruptive of them all.
The launch of ChatGPT last year and other generative AI tools is proving to be quite the leveller, especially for small and medium-sized businesses.
Free or inexpensive AI tools are being developed for every task and entrepreneurs are already taking advantage to automate a portion of customer communications, analyse market research, create a marketing strategy or even provide legal or financial advice.
So, whether you're already using or considering using this technology to scale your business, here are some ways AI can benefit you.
1. Improving customer communications (AI-chatbots)
Chatbots are proving to be an affordable way to maximise customer engagement for many small businesses that don't have dedicated sales or customer service teams.
Sid Khanna, director of the multidisciplinary design company Imperial Buddha, explains:
"By automating customer interactions, chatbots enhance efficiency, reduce response times, and ensure round-the-clock availability.

"With AI-powered chatbots, you can deliver exceptional customer service while saving valuable time and resources."
Based on your business's needs, chatbots can perform a variety of tasks, ranging from fixing difficulties to initiating interactions with potential clients. However, when a customer's requirements are too complicated, the chatbot can always propose human interaction to resolve the matter.
2. Building better marketing campaigns (AI-infused CRM)
When it comes to any software that deals with gathering or analysing data, an AI infusion is a no-brainer. Take customer relationship management (CRM) systems that analyse data from multiple channels, such as newsletters, emails, phones and social media.
AI-infused CRMs can help with analysing marketing- and sales-relevant data, thus allowing you to generate more leads for the same marketing budget. It can also help automate the sales and marketing spend processes.
In an interview with CNBC last month, Salesforce CEO Marc Benioff pointed out an initial case with one of its larger clients Gucci. The luxury retailer used Salesforce's AI features to enhance its call centre employees' performance. Rather than replacing the workers, AI enhanced their performance.   
He explains:
"We thought it's just going to make them much more productive in handling cases. It actually transformed the call centre agents into sales agents, into marketing agents, it gave them capabilities they did not have, it augmented them."
Watch this webinar to find out how to use ChatGPT to generate fresh content ideas and develop a content strategy that resonates with your audience:
3. HR and recruitment
Another area in which AI has unexpectedly come in handy is screening CVs. This allows you to focus on candidates who best match the job qualifications, provided that the algorithm used has been safeguarded against its designer's own bias and the training data used.
As it can automatically look through hundreds of applicants, the chances of you finding the right candidate greatly increases, saving you resources and time.  
However, remember like any other tool, when using AI in the recruitment process, it performs best when more feedback is provided on its outcomes. But it can't all be left to the machines as nuances need to be considered, such as organisation culture as well as laws, regulations and ethics. Consequently, it's important to have a real person at the centre.
AI's assistance doesn't just stop at hiring. It can also analyse feedback from new employees about the onboarding process to better streamline it. As recruitment requires a big investment, this can majorly impact a company's bottom line.
4. Cyber security
With more information being stored digitally and the rapid progression of technology, so too comes the increased risk of cyber attacks. Digital transformation expert Mark West says:
"Traditional cyber security measures may not be enough to keep up with the ever-changing threat environment. A solution to that issue, however, could well lie in the increasingly prominent technology of artificial intelligence."
The way cyber security AI works is that it reviews the staff's behaviours on apps, emails and software to understand acceptable and relevant patterns, such as time ranges for tasks, messages and links. However, if something were to occur outside of a typical pattern, the AI detects it quickly to remove the threat.
Mark says:
"AI-driven security solutions are capable of scanning large volumes of data to pinpoint suspicious activity and detect malicious behaviour at an astounding rate.

"This means businesses can streamline their security tasks to manage their cyber security demands with more speed and ease than ever before.

"AI-powered solutions are also able to intuitively adapt to new and emerging threats by continuously analysing and updating their algorithms based on the latest threat intelligence. This can help to prevent zero-day attacks and other advanced threats that have a high chance of evading detection from traditional antivirus software."
However, like any other software, AI is a double-edged sword. Mark warns:
"One major concern is the possibility of AI being hacked or manipulated by cyber criminals. If AI systems are compromised, there is the potential for them to be used to perpetrate cyber attacks or even acquire unauthorised access to sensitive data.

"There is also the risk of AI making incorrect decisions which could lead to errors or false alarms that waste resources and distract from real threats."
Final thoughts
Like education, technology is predicted to be the great equaliser. Accountant and business adviser to SMEs, Polly Arrowsmith, affirms this:
"AI will democratise professional services, such as law and accountancy. At the moment, those who can afford the best solicitors and barristers generally win the case for their client even if their client is in the wrong. Judges often know the barrister and solicitors personally, so this human element can often give unfair bias. AI could remove these biases."
However, it's vital to remember that AI is just a tool and is not a substitute for human expertise and input. Transformational life coach Vicki Bahra puts it best:
"In the world of AI becoming more prominent, it will become even more essential to keep the authentic, human aspect of businesses as people will value this more and more.

"AI will help small businesses stand out, save time and make it easier to drive people to their businesses, but once they become clients, the focus needs to be balanced with authenticity, care and real connection. Too much use of AI can lose customers in the long run as this becomes the new norm."
Relevant resources
Hi, I am Amanda, Enterprise Nation's content manager.