INTERVIEWS
How Scrubbingtons leveraged Amazon to get customer feedback and build its brand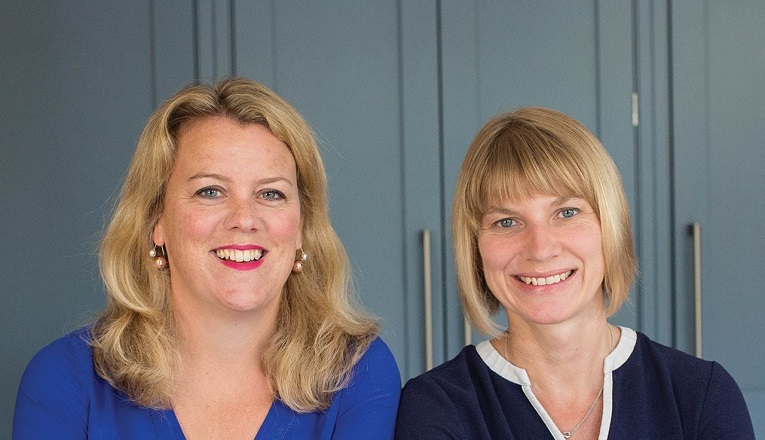 ---
Posted: Tue 13th Aug 2019
Enterprise Nation member Karen Waring's lightbulb moment came when she was giving her son a bath. She started wondering why the packaging had a picture of a baby on it - he was five years old at the time - and why he wasn't washing himself by now.
The thought led her and co-founder Emma Cranstoun to launch Scrubbingtons, a range of kids bathing products that help children to wash themselves. We caught up with Cranstoun, to hear about her experience growing the business and how she leveraged Amazon.
We've put together a guide to selling on Amazon which you can download here. You can also sign up to the free Amazon Academy event in Dunfermline, Scotland on 20 August.
What were the main challenges you faced when starting your business?
My background is in marketing, so I had a good grounding in that, but running your own business is very different. People often set up their own business having already gained one particular skill but very few have all the skills you need to be an entrepreneur.
For us there was a lot to learn, like manufacturing, supply chain and coming up with a formulation for what we wanted in the products. This bit was especially important as we're not chemists by background.
What impact has Amazon had on your business?
For us, selling on Amazon has been such a great way of getting in front of a big audience. If you can do things like Amazon Prime or have a recommended product, the audience grows so much faster than many other methods.
What were the key challenges of setting up your business on Amazon?
It takes time and effort and it can be difficult to get hold of real people when you have queries, because it's all automated. Having said that, there will be real human Amazon people at the Amazon Academy, so this is a great place to ask all those burning questions you might have!
Once you're all set up, the process is quite smooth. As a start-up brand, it's a great place to gain credibility and start building sales. We've also found it very useful for getting consumer feedback because people are pretty honest in their reviews.
How has Amazon helped with exports?
It's great because it's the same process. Once you're set up in the UK, you can replicate that in other marketplaces.
In the UK, we're bolstered by the fact that people might see us in Boots or Waitrose and this is something we don't have in other markets yet. But what's great about Amazon is that you can say so much about your products and show pictures.
How does Amazon compare to selling elsewhere?
Once you're set up, it's easy to send stock and tweak your listings. It's very lively and responsive, compared to dealing with big retailers where there's a lot of process and things that can get in the way of quick change. If I want to list a new product on Amazon, I can do it within 24 hours. In contrast, if I want to do the same in a big supermarket, it takes six months or more.
We can be so much more responsive and agile on Amazon and get consumer feedback right away. All in all, it's a fantastic first place to put your products if you're a new business.
We've put together a guide to selling on Amazon which you can download below. You can also sign up to the free Amazon Academy event in Dunfermline, Scotland on 20 August.
var loc = "https://analytics-eu.clickdimensions.com/enterprisenationcom-acjzh/pages/";
Chris has over a decade of experience writing about small businesses and startups. He runs Inkwell, a content agency that helps companies that sell to small business owners grow their audiences through content marketing. You can find him on Twitter at @CPGoodfellow.