BLOG
How online retailers lose customers - and how to win them back again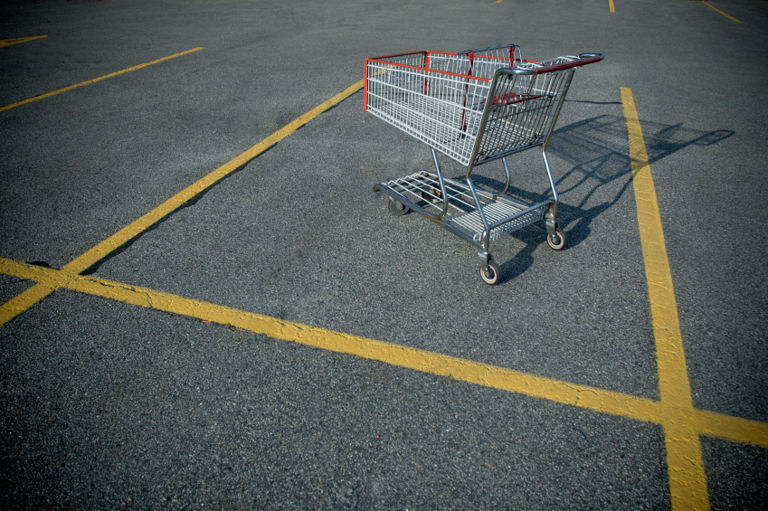 ---
Posted: Fri 30th May 2014
To prepare for the Enterprise Nation Fashion Exchange, hosted by Ve Interactive next week, we're taking a look at how online retailers can further optimise their websites to improve conversions and increase sales.
The eCommerce shopping mall is littered with abandoned carts. As the industry has evolved in recent years, so too has the online shopper. Today's social, practiced and tech savvy consumer demands a shopping experience that's customised and seamless across multiple platforms, yet unfortunately many retailers are falling short of these expectations. So it's unsurprising to see abandonment rates rising in the online marketplace.
Here are 4 of the more sure fire ways to lose conversions"¦and what you need to know to get them back again.
1. Ambushing shoppers with hidden fees.
It's the all too familiar story. A customer visits your site, finds the perfect item at a price they like, and adds it to their cart. On to the checkout page the customer goes, and then they're hit with it - the shipping costs, the admin fees or the ever-enigmatic handling charge.
All of a sudden, they start second-guessing their decision to buy.
The rationale behind it is transparent enough - introducing these fees later in the process will get more people further along the purchasing process, and although some will press on despite the increased cost, many will abandon their cart and leave your site frustrated.
Informing your customer of any additional costs from the start is best practice here, and there are ways to do it without scaring visitors away. Incentives to earn free shipping, such as "spend £50 for free delivery", encourage customers to buy, as well as building trust from the off.
2. Leaving security concerns unaddressed.
You can't take it as a given that customers will always feel comfortable handing over their credit card details without hesitation. As demonstrated by last week's hacking of sensitive personal data from eBay, it's not just boutique eRetailers that are at risk of phishing and other fraudulent activities.
The most straight-forward way to inspire more trust is to get certified by a recognised authority and display their security badge prominently, as a seal of approval.
Highlighting alternative contact details at the checkout stage is also a great way of adding that extra element of reassurance. Additionally, offering product tracking for customers to keep tabs on their order has enormous influence in garnering trust.
3. Complicated check-out forms.
The checkout process need not be a war of attrition. Remove all unnecessary fields and eliminate any complicated or repetitive actions where possible. By adding simple features, such as a postcode finder or a function that allows both the billing and shipping address to be the same, you'll significantly reduce the risk of the impatient customer abandoning their cart.
People are busier than ever before, so your checkout process must reflect this. Make it as lean as possible. The quicker a customer can complete the transaction, the less chance of them getting distracted or running out of time.
Research at Ve Interactive shows that for every extra data field customers are asked to fill in, roughly 1% abandon. So while the marketing benefits are obvious, don't let data collection get in the way of your primary objective - selling.
4. Failing to re-engage.
When a shopper on the high street changes their mind it's usually final - they walk out of the shop, and the sale is lost. Yet in eCommerce the customer journey has merely begun.
Customers use shopping carts for a multitude of reasons. Obviously, many use them as intended - to buy things - but akin to an afternoon of window shopping, some shoppers use them as wish-lists, test runs, or simply for research purposes.
This is where email re-engagement is your best friend. eRetailers, making the proactive decision to re-connect with these customers, will gently nudge customers along the purchasing path with friendly customer service messaging, and successfully turn more browsers into buyers.
I hope these tips help you boost your conversion rate and we'd love to hear your thoughts on the topic. To find out more, visit Ve Interactive.
About our Fashion Exchange event
Hosted at Ve Interactive, there'll be top buyers from leading British retailers who will be offering insight to new fashion brands at our Fashion Exchange event on June 4. It's a great opportunity to make connections and meet new people. Find out more or book tickets below.
Enterprise Nation has helped thousands of people start and grow their businesses. Led by founder, Emma Jones CBE, Enterprise Nation connects you to the resources and expertise to help you succeed.