BLOG
How digital banking can transform your business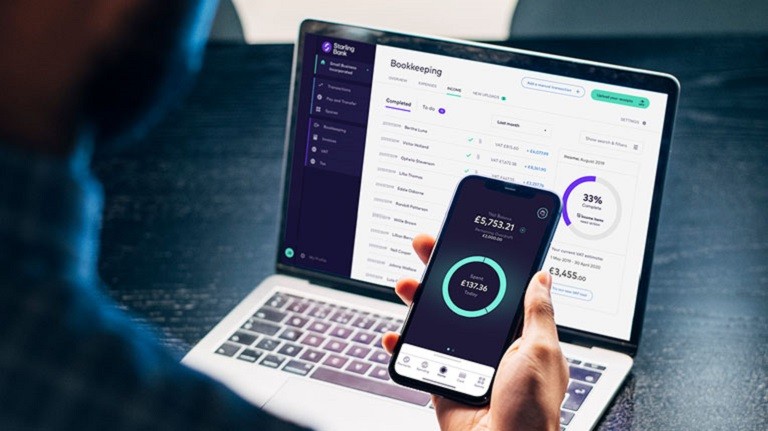 ---
Posted: Wed 24th Feb 2021
Banking has undergone a massive transformation in the last few decades. Where once customers and business owners had to meet with branch managers to open an account or stand in a queue to deposit a cheque, the internet has ushered in a new era of convenient, accessible and less expensive digital banking.
A second big transformation followed the internet: regulatory reform opened the banking playing field to more competition. Newcomers could apply to be fully licensed banks, with the customer protections that come with them. The new digital banks could often offer a simpler, easier experience based on the latest technology - and not a hotch-potch of legacy systems.
COVID-19 has had huge ramifications for the world of work and how we live our lives. Digital banking can offer solutions in response to this changing world. The ability to bank from anywhere, with 24/7 support, has proved its worth.
Getting started
With digital banking, there's no need to stand in a socially distanced queue to open an account or to wait weeks for an appointment. While traditional banks often still rely on office hours and physical location, digital banks use technology to reduce time and friction.
Being digital doesn't just mean more ease and speed for customers, it also allows the bank to save on infrastructure costs, which can mean lower charges.
Starling Bank has now teamed up with Enterprise Nation to help share the benefits of digital banking to businesses like yours. Our aim is to provide information and content that will make starting, running and growing a business simpler.
A regular Starling business account is free and offers all kinds of bells and whistles you can add on. As a fully licensed British bank, eligible deposits are covered up to £85,000 by the Financial Services Compensation Scheme (FSCS). To the point of speed, it only takes a few minutes to apply for an account through the app.
A whole bank at your fingertips
Cash-flow management is crucial to running a successful business. With better data and technology, digital banks can make it easier to understand and control your finances. Starling's app automatically breaks down your spending into categories, so you can see what was spent and where; it's a great help for money management. With instant notifications, you get an alert every time money goes in or out of your account.
We also employ the latest technology to help keep your money safe. You can change your PIN on the app and freeze your card if you lose it, or think you did. No more frantic calls to a late-night helpline. If you do need us, we're available 24/7.
Bookkeeping made simple
When a tax reporting deadline rolls in, do you find yourself running around for lost papers and receipts? Digital banking can help fix that, depending on which provider you choose, by attaching receipts to transactions, auto matching invoices to incoming payments and even MTD VAT tax submission directly from your account.
Calculating and reporting your tax and expenses doesn't need to be as paper heavy or time consuming as it once was. Starling's Business Toolkit (a £7 monthly subscription) was designed to help give you time back. Less time on admin and more time to grow your business. It automates invoicing and bookkeeping processes so you can go on generating revenue instead of financial admin.
Beyond traditional banking
Digital banking can offer a more holistic approach to business. The Starling business account offers access to all kinds of tools and integrations including accounting software (such as Xero, Quickbooks or FreeAgent), point-of-sale systems, legal advice, HR applications and more. Banking has become more than just the simple bank account.
Relevant resources
Symmie is passionate about empowering small businesses and a diverse range of entrepreneurs to achieve their full potential with easier and fairer access to financial services. Symmie is responsible for Starling's Business customers and works closely with the product, engineering and customer service teams to ensure we deliver them an exceptional customer experience. Prior to joining Starling, Symmie spent 12 years in investment banking, advising entrepreneurial businesses on their growth strategy, acquisitions and funding, before moving into strategy and operational leadership roles in Investec's Corporate & Investment Bank.