BLOG
How can local businesses optimise their online presence?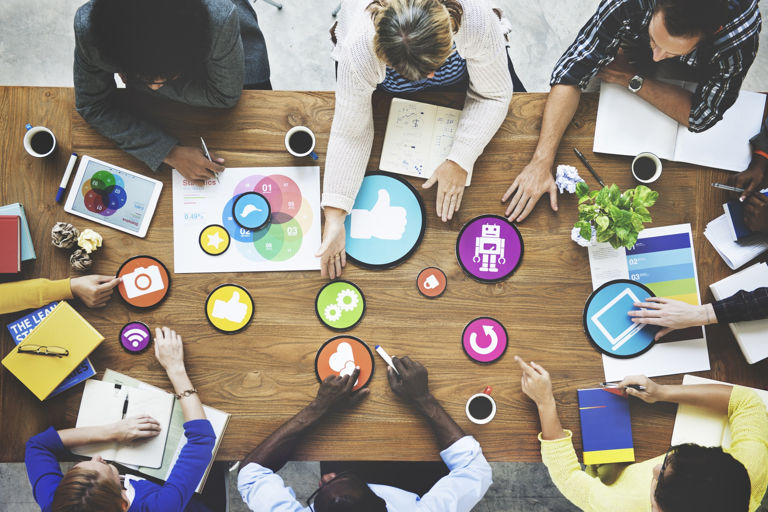 ---
Posted: Thu 6th Jul 2017
Nitin Gupta, head of marketing at UENI, an Enterprise Nation adviser member providing online marketing solutions, shares an overview of how to build an effective web presence to promote your products or services.
There are approximately 5.4m small businesses in the UK. This means that chances that there are a lot of other small businesses competing in the same category that your business operates.
If you want to gain a competitive edge and get more visibility than your competitors, then you should have a plan ready to optimise your online presence and make the most of the web.
Around 45% of consumers search for local services online only, and only 2% search for them using offline channels only.
Search engines are the dominant channel for finding local products and services with 83% of consumers using them.
Building your website
If you want your business information to appear high in search engines, you need to have a website. You can build one yourself if you have some knowledge of HTML.
You will need to buy a domain name and find a web hosting company to host your website. While this might be the cheapest way to get a website, the results might not be as good as you hope.
If you don't have good design skills, the website will not be very professional looking, might not be SEO optimised, and might not work well on mobile devices.
There are various options when it comes to building a website. Some companies provide a do it yourself service with ready made templates. With these solutions, you will have to devote some time to build a website, and you also need an element of design expertise.
You could also hire a digital agency to create your website, but it might be cost prohibitive depending your budget, although there are other businesses that provide much lower cost solutions and build the website for you.
Search engine optimisation
The parameters that tell the quality of a website are its load times, and whether it is search engine optimised and responsive. A general rule of thumb is the website should load within two seconds in a browser.
Search engine optimisation (SEO) means that the webpage has the right HTML structure and content to appear high in search engine results when consumers are searching using keywords related to the business.
The term 'responsive' refers to websites adapt automatically to the size of the screen being used. You should check your website against these criteria.
Local business websites will also benefit if they follow the markup recommended by schema.org. Google has a tool that helps with creating the markup schema here.
Online customer engagement
Online reviews and ratings give credibility to the business, and consumers often prefer businesses that have them.
You should ask your customers to leave reviews and ratings about your services in online search engines and directories such as Google and Yelp.
With 61% of UK adults using social media, a social media presence has become a must for businesses.
Social media presence will help with the SEO of your website, engaging potential customers, and can also be used as a customer service tool to respond to customer feedback or grievances.
You can create a business page on Facebook here.
You should also submit your business listing on Google My Business and Bing Places.
Submitting your local business to Google and Bing puts your business on the maps offered by the search engines, and highlights your business if a searcher close to your location is searching for keywords related to your products or services.
You should also consider creating a presence on Twitter and Instagram. Instagram will work well for businesses in certain categories such as food with interesting pictures to post.
If your local business operates internationally in developing countries, then WhatsApp can be an effective marketing tool, as it has a high user base in these countries.
Online advertising
If you are looking to grow your business, advertising in search engines can be very effective. You will find consumers who are in-market and searching for services like the ones offered by your business.
However, advertising on search engines can be very resource intensive, as you will need to learn about things such as keyword research, match types, conversion tracking, and how to optimise bids to meet your conversion goals. It is recommended that you get the help of a consultant or agency.
Facebook has recently introduced a click-to-call advertising solution for local businesses. Find out more here.
Small businesses will reap rich rewards for optimising their online presence using a combination of effective organic and paid methods.
Almost all your prospective customers are online. By engaging them via the web, you can keep your business top of their mind when they need certain products or services.
By advertising in search engines, you can sell your products or services when the consumers are in-market and actively looking for what you provide.
Join UENI co-CEO Christine Telyan for an online masterclass on 22 August at 12.30pm focusing on how to showcase your local business online to make more sales.
Online masterclasses are free for members or £10 for non-members. Not a member? Join from only £3 a month.
Enterprise Nation has helped thousands of people start and grow their businesses. Led by founder, Emma Jones CBE, Enterprise Nation connects you to the resources and expertise to help you succeed.