BLOG
A four step guide to expanding your business to Asia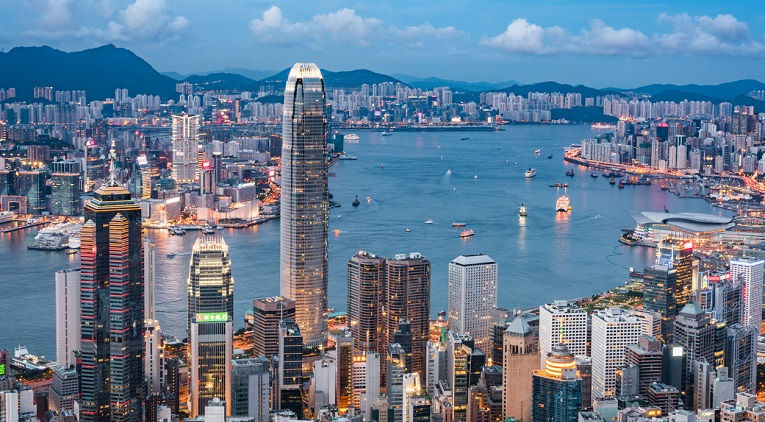 ---
Posted: Tue 21st Jul 2020
Iris ten Teije, general manager Europe at Neat, shares top tips for small businesses looking to expand to Asia.
So, you're running a small business and have gained traction in the UK, and perhaps even the whole of Europe. You're now looking to export to new markets and with more than half the world's population living in Asia, expanding into that continent may be the next logical step. However, with new markets come new challenges and you may wonder where to get started. Read on to discover a few of our top tips when expanding to Asia.
1. Here's what to consider in your initial research
The first step for any business wanting to expand their reach, is mapping out the markets that you want to go to via initial desk research. Besides a basic Google search, many countries will have government agencies tasked with attracting businesses to set up in their market, who can help guide you in the right direction. Simply search for 'investment promotion [country]' to find the relevant government body; in Hong Kong, for example, InvestHK can help.
Beyond the obvious data points like market size and competition some other things you may want to consider:
How much localisation is needed to sell in the target market (e.g. language, integrations with local platforms)

List out all costs, e.g. marketing, shipping, taxes and tariffs. This may vary heavily from country to country

Validate demand via low-cost methods. Think of Google and Baidu keyword planners to find out more about search volume for your product category, or check out this export potential map by the International Trade Centre ​​
2. Check local regulations, certification and licence requirements
After you've shortlisted the markets you want to look into, you will need to check whether there are any regulatory requirements to adhere to or licenses to obtain. For example, if you are selling goods, your products may need to meet certain safety standards or undergo inspections. For Southeast Asia, a good place to start is ASEAN's handbook on consumer protection laws and regulations.
Further north, in Mainland China, there are several bodies that are involved in inspecting and approving products, depending on the category of goods you're selling. For example, most electronics are subject to Mainland China Compulsory Certification whereas F&B exports into Mainland China will require AQSIQ certification. You may want to use professional service providers to assist you in this process, and at times distributors in the local market can also assist you.
3. Marketplaces, distributors, or your own online channels
Do your homework and make sure to choose the appropriate sales channel for your product or service, which may be different from your main sales channel at home.
If you're selling direct-to-consumer, one notable difference between Mainland China and the rest of the world is preferences when it comes to buying behaviour. Take for example the popularity of buying food items and groceries online. According to a 2017 PwC study, 62% of Chinese consumers prefer to buy groceries online versus 22% of consumers in the rest of the world. And the market is growing: a recent survey from Oliver Wyman during the COVID-19 pandemic found the penetration of online grocery shopping in Mainland China to be 92% amongst 25-34 year olds, and 72% amongst 55-64 year olds.
Another key factor to be aware of is how difficult it is to sell via your own online channels in most markets in Asia. In Mainland China over 80% of online sales happen via marketplaces. A further advantage of selling via a marketplace is that they often have well-established cross-border programs that will make it easier for you as a foreign seller to get started. You won't have to worry about, for instance, integrating with local payment methods. Often the marketplaces can also help take care of logistics.
Moreover, and perhaps the biggest advantage, is that Mainland China has specific cross-border e-commerce regulations in place which make it more attractive to sell on approved platforms (e.g. JD & TMall), with preferential tariffs as well as lower barriers to entry in terms of certification requirements.
For B2B sales via distributors, trade shows remain a popular channel to get connected with buyers. Whereas Mainland China has many well-known trade shows for its suppliers, such as the Canton Fair, there are now also a host of large import trade fairs like the China International Import Expo. Another channel you may want to explore are B2B marketplaces where you can get connected with B2B buyers for your goods.
4. Setting up a local entity
Once you've decided your strategy and are ready to go, the last step to take is deciding on your company structure. Whether you will need to set up a local entity in the market you want to enter will depend on a number of factors. For instance, if you plan to hire local staff to conduct business development or provide customer support, you'll often need to incorporate a local entity.
You will also need to consider that some of the largest markets in Asia, such as India and Mainland China, have capital controls in place. Especially if you sell B2B and you need to invoice your clients directly, it will be more difficult for your buyers to do business with you if you do not have a local entity and local bank account.
A popular choice for companies getting started in Asia and wanting to show to their potential partners they're serious about entering the Asian market, is to first set up an entity in jurisdictions where it's easy to do business and cheap to set up a company such as Singapore or Hong Kong. In both cases, companies can be set up online without travel, though for Singapore a local resident director will be required.
Once you're sure that you want to further localise and set up a subsidiary in, for instance, Mainland China you can do so via incorporating a WFOE (wholly foreign owned enterprise), and doing so as a subsidiary of your Hong Kong entity will bring a host of benefits due to preferential treaties between the two markets.
All in all, expanding to Asia will require serious commitment, but the pay-offs can be huge and it can be done: many brands - including small businesses - have successfully gone before you.
Are you ready to take your business global?
Iris ten Teije is General Manager, Europe at Neat. Neat is a Hong Kong headquartered neobank for startups & SMEs that trade with Asia. When she joined the company as the first employee, Neat did not have a product or even a website. Today, Neat is VC-backed, has a team of 60 in Hong Kong, and business customers in more than 100 countries. Before moving to London, Iris was heading up Neat's marketing team, and she's held various marketing & growth hacking roles in startups in the eCommerce and analytics space.