BUSINESS NEWS
Government unveils £1.57bn in funding for UK's struggling arts sector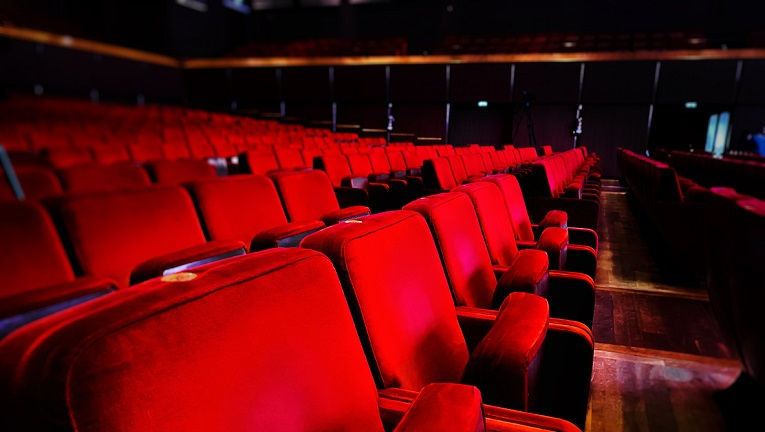 ---
Posted: Sun 5th Jul 2020
Independent cinemas, theatres, music venues, museums, art galleries and other arts businesses that are battling the impact of coronavirus will be able to access £1.57bn in new government funding.
After intense pressure from cultural organisations and employees, the government has launched a mix of grants and loans in an attempt to rescue a sector which still has thousands of venues closed.
Arts businesses large and small are struggling to cope. Among those affected are 400 National Theatre staff losing their jobs and the Nuffield Theatre in Southampton which will remain permanently closed.
Even when theatres are able to reopen, many say that staging performances will be difficult due to social distancing restrictions.
The new funding includes £880m in grants and £270m in repayable loans for cultural organisations in England. There's also £97m in funding for Scotland, £59m for Wales and £33m for Northern Ireland.
Another £100m of targeted support is being provided for England's national cultural institutions and the English Heritage Trust alongside £120m capital investment to restart construction on cultural and heritage projects in England paused due to the coronavirus pandemic.
Culture secretary Oliver Dowden said: "Our arts and culture are the soul of our nation. They make our country great and are the lynchpin of our world-beating and fast growing creative industries.
"They make our country great and are the lynchpin of our world-beating and fast growing creative industries. I understand the grave challenges the arts face and we must protect and preserve all we can for future generations."
Prime minister Boris Johnson added: "This money will help safeguard the sector for future generations, ensuring arts groups and venues across the UK can stay afloat and support their staff whilst their doors remain closed and curtains remain down."
The government said the loans will be issued "on generous terms" and decisions on who receives grants will be made alongside independent organisations including Arts Council England, Historic England, National Lottery Heritage Fund and the British Film Institute.
A date for when live performances can resume has not yet been confirmed. The government said it is "finalising guidance for a phased return of the performing arts sectors that will be published shortly".
Britain's arts and culture industries employs more than 700,000 people. Around 350,000 have been furloughed through the Job Retention Scheme.
Funding to support theatre freelancers
As well as the government's support for the arts, another new fund has been launched by film director Sam Mendes.
Established with a £500,000 donation from Netflix, the Theatre Artists Fund will provide £1,000 grants to theatre workers and freelancers.  To be eligible, applicants must have worked between the beginning of 2019 and 31 March 2020.
Julian Bird, CEO at Society of London Theatre and UK Theatre said: "Our industry is an ecosystem and so this scheme has been designed to provide a short-term lifeline to the core workforce of that ecosystem, with an emphasis on supporting those from underrepresented communities.
"I would like to thank Sam Mendes for his inspiration in the establishment of this fund and thank Netflix for their enabling donation. While we currently don't have enough funds to help everyone, we call on those companies and individuals who have thrived in the sector and those who can't imagine a future without theatre, to give generously to help sustain this fund for a generation of workers that are at genuine risk."
I'm a freelance content creator and event host who helps small businesses and the organisations that support them. I have 18 years of experience as a small business journalist having interviewed hundreds of entrepreneurs from billionaires like Sir Richard Branson to the founders behind brand new start-ups. I've worked for a range of leading small business publications and support groups, most recently as head of content at Enterprise Nation where I was responsible for the prolific output of content on the company's blog and social media. I'm based in Bristol where I run and host regular events with the local small business community and have strong connections to major business organisations in the south west region. In total, I've hosted over 50 events; from intimate meet-ups to conferences with an audience of hundreds including events for international brands like Facebook and Xero. I'm also a big fan of podcasts having hosted Enterprise Nation's Small Business Sessions as well as lots of online events including Facebook Live interviews, webinars and three live web chats from inside 10 Downing Street. With my partner, I co-run Lifestyle District, a lifestyle blog focused on culture, art, theatre and photography. I'm here to help. I'm volunteering free advice calls of up to an hour as part of the Recovery Advice for Business scheme, over the next 6 months. Please get in touch to see how I can help your business.