BUSINESS NEWS
Government announces £1bn in new funding for businesses hit by Omicron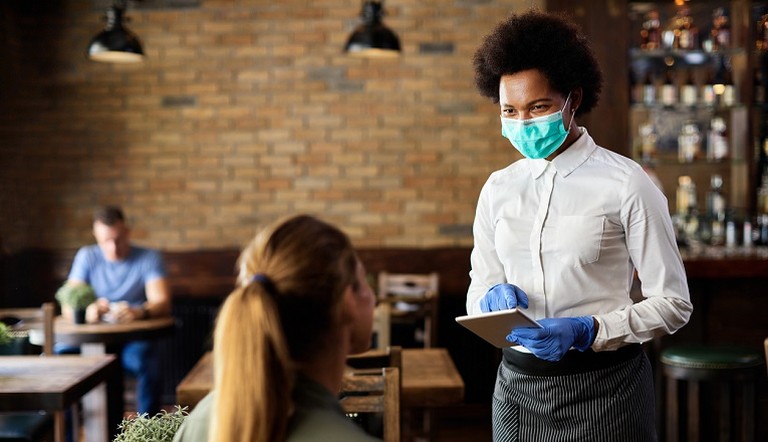 ---
Posted: Tue 21st Dec 2021
Following intense pressure from the hospitality, arts and leisure sectors, chancellor Rishi Sunak has announced £1bn in new funding for businesses impacted by the new Omicron variant of coronavirus.
Thousands of restaurants, pubs and theatres and other businesses have seen falling revenues as a result of people staying away due to rising cases of COVID-19 and warnings by governments to limit their contacts.
According to Hospitality UK, many businesses have lost 40-60% of their December trade, often their most profitable month.
A separate survey, for the Tourism Alliance, showed that a third of pubs, bars and restaurants have no cash reserves. It says without support, 10% of pubs and 14% of restaurants are very likely to fail.
Hundreds of business groups have called on the chancellor to act and provide new funding to support firms through the crucial Christmas period.
This afternoon Sunak announced £1bn in new support. It includes:
One-off grants for hospitality and leisure businesses in England such as restaurants, pubs, bars, cinemas and amusement parks. Businesses with a rateable value of up to £15,000 will receive £2,700, those with a rateable value of between £15,000 and £51,000 will get £4,700 and large firms rated over £51,000 will receive £6,000.

£102m extra discretionary funding for the Additional Restrictions Grant scheme which allows local councils in England to support other businesses such as those in the hospitality and leisure supply chain. The government says councils also still have £250m of previous funding to hand out.

£30m new funding for the Culture Recovery Fund to support theatres, museums and other cultural venues in England.

The return of the UK-wide Coronavirus Sick Pay Rebate Scheme through which the government covers the cost of statutory sick pay for COVID-19-related absences. It is open to any business with fewer than 250 employees.

New funding for the devolved administrations: £80m for the Scottish government, £50m for the Welsh government and £25m for the Northern Ireland Executive.
Business groups had also pushed the chancellor to introduce 100% business rates relief in England and extend the current reduced rate of VAT, but he has not acted on that.
The 12.5% of VAT will end at the end of March as previously announced and most businesses in the hospitality and leisure sectors will see a 75% reduction in their business rates bill.
Despite lots of speculation, the government has not announced whether new restrictions will be introduced in England to combat the spread of Omicron. Sunak refused to say whether further support is guaranteed if more measures are introduced. The government "always respond proportionately and appropriately to the situation we face," he said.
The Scottish government has already announced £100m in grant funding for businesses following new restrictions and requirements. It includes £66m for hospitality, £8m for the food and drink supply chain, £20m for the cultural sector, £3m for the wedding sector and £3m for tourism businesses.
The Welsh government has announced a £3m fund for clubs and venues affected by the decision to require sporting events to be played behind closed doors from Boxing Day. Another £60m is being provided in Wales for nightclubs which must close from 27 December.
I'm a freelance content creator and event host who helps small businesses and the organisations that support them. I'm also Enterprise Nation's Local Leader for Bristol. I have 19 years of experience as a small business journalist having interviewed hundreds of entrepreneurs from billionaires like Sir Richard Branson to the founders behind brand new start-ups. I've worked for a range of leading small business publications and support groups, most recently as head of content at Enterprise Nation where I was responsible for the prolific output of content on the company's blog and social media. I now freelance for Enterprise Nation including hosting the Small Business sessions podcast. I'm based in Bristol where I run and host regular events with the local small business community in my role as Enterprise Nation's Local Leader for Bristol. I also have strong connections with other major business organisations in the south west region. In total, I've hosted over 100 events including conferences with an audience of hundreds for international brands like Xero and Facebook and live web chats from inside 10 Downing Street. With my partner, I co-run Lifestyle District, a lifestyle blog focused on culture, art, theatre and photography.