BUSINESS NEWS
Energy Bills Discount Scheme: Government extends energy help for businesses but cuts level of support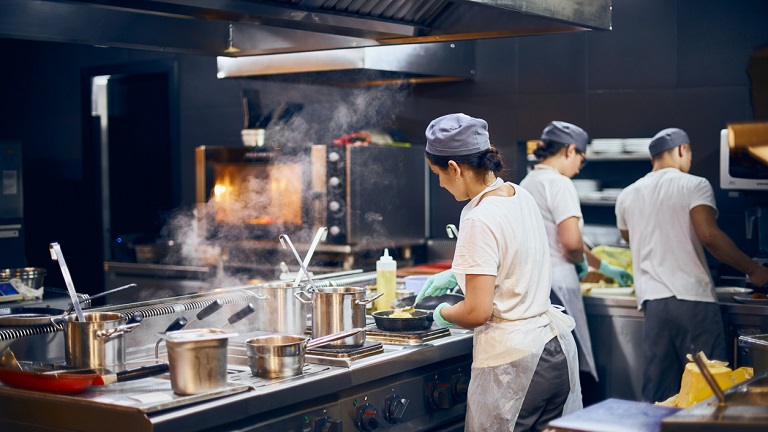 ---
Posted: Fri 31st Mar 2023
The government will continue to provide businesses with a discount on their energy bills once the current scheme ends on 31 March, but the amount of support will be significantly reduced.
Announced last year, the Energy Bill Relief Scheme reduces businesses' bills by around half. It caps the unit cost of energy with a limit of £211 per MWh for electricity and £75 per MWh for gas. The scheme ends on 31 March.
Business groups pushed the government to make an announcement on whether firms will continue to be helped as they battle with the high business costs. That announcement was originally meant to be made by 31 December, but it was delayed until 9 January.
New Energy Bills Discount Scheme
From 1 April 2023 until 31 March 2024, the Energy Bill Relief Scheme will be replaced with the Energy Bills Discount Scheme.
It provides a smaller discount on wholesale prices rather than a fixed gap to non-domestic energy users, including businesses, schools and charities, that are:
on existing fixed price contracts that were agreed on or after 1 December 2021

signing new fixed price contracts

on deemed/out of contract or variable tariffs, or

on flexible purchase (or similar) contracts

on variable 'Day Ahead Index' (DAI) tariffs (Northern Ireland scheme only)
Through the Energy Bills Discount Scheme, businesses receive a unit discount of up to £6.97 per MWh for gas and £19.61 per MWh for electricity.
Businesses can only acess the discount when prices reach £107 per MWh for gas and £302 per MWh for electricity. This means that businesses experiencing energy costs below this level will not receive support.
Businesses don't need to apply for the discount as suppliers will automatically apply reductions to bills.
The government says a typical pub can expect a discount of up to £2,300 over 12 months, while a typical retail store will get a cut of around £400.
More details about the Energy Bills Discount Scheme here.
The most energy intensive sectors [listed here] get a higher level of support with a maximum unit discount of £40.0 per MWh for gas and £89.1 per MWh for electricity. Businesses need to check eligibility and register here to get this support. More details here.
The heat network discount also provides a higher level of support to heat networks with domestic end consumers. Registration is needed to get this support. More details here.
The Energy Bill Relief Scheme provided support totalling £18.4bn for six months, but the new Energy Bills Discount Scheme is capped at £5.5bn for 12 months.
Chancellor Jeremy Hunt described the first scheme as "unsustainably expensive" and James Cartlidge, Exchequer Secretary to the Treasury, said "it is not for the government to habitually pay the bills of businesses".
On 9 January, Jeremy Hunt said:
"My top priority is tackling the rising cost of living – something that both families and businesses are struggling with. That means taking difficult decisions to bring down inflation while giving as much support to families and business as we are able.

"Wholesale energy prices are falling and have now gone back to levels just before Putin's invasion of Ukraine. But to provide reassurance against the risk of prices rising again we are launching the new Energy Bills Discount Scheme, giving businesses the certainty they need to plan ahead.

"Even though prices are falling, I am concerned this is not being passed on to businesses, so I've written to Ofgem asking for an update on whether further action is needed to make sure the market is working for businesses."
Impact of reduced energy support on small businesses
Wholesale energy prices have fallen in recent weeks but all businesses can expect to see their bills increase from 1 April.
Many businesses could also be hit by reduced sales due to consumers having to tighten their belts as a result of support for household energy bills being reduced.

We spoke to two business owners.

Kelly Vowkes runs Pixal-Rose Hair Design hair salon in Swindon. She said:
"Despite government support, our bills have been increasing by hundreds of pounds each month.

"Another issue is that energy bills are calculated after government support and sent straight to businesses. There's no indication of how much has actually been taken off of the bill so it's really hard to future plan and budget for when this support does stop.

"As an industry which suffers during tough economic times, because no-one gets their hair cut when they're struggling to put food on the table, increases to our bills are scary."
Karim Ullah is co-founder of Essex restaurant Brohmon. He said:
"Our existing contract for energy comes to an end in March this year and I'm dreading what we'll end up paying for the next one. We were happy with the contract but now we have the pressure of buying ingredients at record high prices.

"Things are looking bad for our sector although thankfully we have other things like our craft beer that helps us generate revenues. We're doing all kinds of things to survive having opened our restaurant 12 days before the first lockdown in 2020."
Enterprise Nation's Cost of doing business hub
The Enterprise Nation Cost of doing business hub is a one-stop-shop of ideas and expertise to help small businesses deal with high costs and the economic downturn.
I'm a freelance journalist and event host who helps small businesses and the organisations that support them. I'm also Enterprise Nation's news reporter and Bristol Local Leader. I have 20 years of experience as a small business journalist having interviewed hundreds of entrepreneurs from famous names like Sir Richard Branson and Deborah Meaden to the founders behind brand new start-ups. I've worked for a range of leading small business publications and support groups, most recently as head of content at Enterprise Nation where I was responsible for the prolific output of content on the company's blog and social media. I now freelance for Enterprise Nation as the website's news reporter and as the host of the Small Business sessions podcast. I'm based in Bristol where I run and host regular events with the local small business community in my role as Enterprise Nation's Local Leader for Bristol. I also have strong connections with other major business organisations in the south west region. In total, I've hosted over 100 events including conferences with an audience of hundreds for international brands like Xero and Facebook and live web chats from inside 10 Downing Street. With my partner, I co-run Lifestyle District, a lifestyle blog focused on culture, art, theatre and photography.