INTERVIEWS
Gohenry founder Louise Hill on how she went from zero to one million customers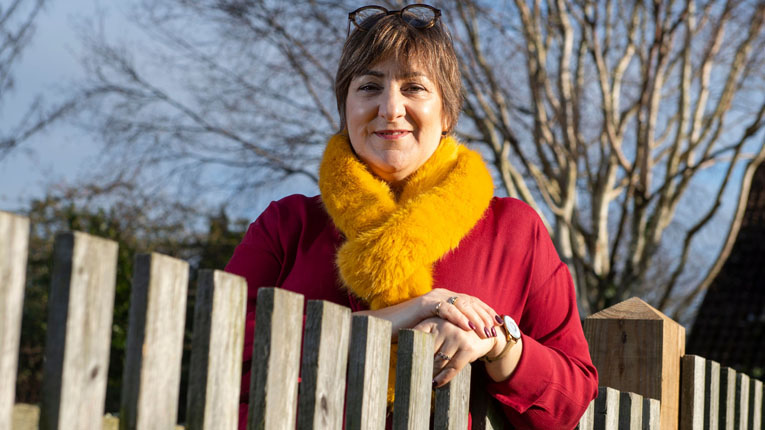 ---
Posted: Thu 8th Oct 2020
Back in 2009, fintech entrepreneur Louise Hill had an idea. Fast forward a decade, and that idea has attracted more than a million active customers on both sides of the Atlantic.
Beyond that, it may well influence how Gen Z and Gen Alpha - two generations that will soon be all-conquering - understand, and manage, money.
Her company, gohenry, gives children aged six and above access to a debit card that comes with unique parental controls. The idea is that kids learn to earn, save and spend in a way that suits them.
Ahead of her appearance at the Festival of Female Entrepreneurs on 23 October, we spoke to Louise about her journey to launching gohenry, the difference between entrepreneurs and 'normal' people, and why having a purpose is crucial to business success.
Louise, where did the idea for gohenry come from?
When my kids were nine and 11 they both had iPods for Christmas. They had access to my iTunes account and were merrily downloading music, without having any concept that they were spending money.
Later, I started pinning to the fridge the invoices Apple sent me. On Saturday mornings I said to my kids: 'Well, the good news is that I'm still giving you £5. The bad news is you've spent £4.20 on iTunes, so you get 80p.'
Similar stories came out when I started talking to other parents, and three of us carried on the conversation. Every Thursday night, at our local Indian restaurant on Lymington high street, we discussed turning this issue into a business.
I think I can predict what happened next…
We pulled together a business plan! Then we started looking for seed funding. It took us 18 months to get, plus all the partnerships we needed. But, by November 2012, we were ready to launch to the public.
How confident were you that it was the right moment to launch?
It was a huge leap of faith. The three of us were the breadwinners in our families, so there was lots of pressure. In a way the three of us had a perfect blend of skills. My background is e-commerce, one of the others had run a marketing agency, and the third guy had built the UK's first video-on-demand platform.
But then none of us had a background in banking and payments. I knew a bit about payments, but when it came to actually issuing a card and plugging into banking systems, I had to ask lots of questions.
I sometimes get asked 'What's the difference between an entrepreneur and a normal person?' I think it comes down to the people who say: 'You know what, I'm going to resign from my safe salaried job and just try this.'
How did you grow the business in its early days?
I spent a great many hours stood at events where parents would be with their kids - hockey tournaments, activity holiday events, shopping centres, education fests.
We used local radio and advertised online, and we immediately built a refer-a-friend channel. We also worked a lot with schools. We started using television last summer.
One of our mantras is to give things a go, even if they sound a bit crazy, and keep testing. This has really helped in not just acquiring customers, but also developing our product.
It's clear that gohenry operates with a purpose: to educate children in money management.
Completely. I've also told the tale many times of my son wanting expensive trainers. I couldn't afford them. He pushed, as kids do. Why couldn't I just go to the machine and get some more? He didn't understand, and why would he - unless he'd been taught?
I'm a huge believer in learning by doing. Financial education is absolutely what we're about. We believe that money - understanding money, being confident with money - is a life skill.
In September 2014, financial education became part of the UK secondary curriculum. It's required to be delivered in state schools that aren't academies, which isn't actually very many anymore. It tends to get side-lined into the PSHE curriculum, which means it isn't taught by a specialist.
It's something parents can do, and gohenry gives parents a tool to do it. Let them teach their children in a practical way that money has to be earned and saved. If there's no money on the card, they can't spend it. And when they do spend it, it's gone. That's a great lesson.
We talk to our customers a huge amount. We hear all the time how using gohenry has changed their children's behaviour. That makes me incredibly pleased and proud.
We often hear stories that a child has been constantly asking for things. When a parent can turn around and ask if they have enough money on their gohenry card, it starts a conversation. Because we have a tasks and chores feature, they might ask if they can clean the car.
If the money isn't there, it isn't there. You need to earn it. If you can't wait until your next pocket money day, negotiate with your parents and maybe take the dog for a walk.
There's a study from Cambridge University which shows that money habits are formed as early as seven. So if we can help parents start teaching those basic messages, those basic pillars - we refer to the four pillars of money management: earning, spending, saving and giving - those good habits will stay with you in adulthood. A money-confident child will end up a money-confident adult.
I wonder - now that you've reached a million active customers - whether in a generation's time people will be better at managing money?
It's a real possibility. Last year we published our Youth Economy Report in conjunction with UCL. It showed that, in relative terms, Gen Zers are saving almost three times the UK household average.
Gen Z is the first digital native generation. They're also cashless natives. What amazes me is how responsible they are. Aside from saving, they give a huge amount to charity.
Several years ago we saw that gohenry children were donating a lot. We originally had earning, saving and spending as our three pillars, so we decided to add giving. We partnered in the UK with the NSPCC, and in the US with the Boys & Girls Club of America, to allow children to make micro donations - 2p from their pocket money every week, for example.
A few months ago we were able to announce that they had donated over £100,000 to the NSPCC. That gives me great hope for the future. These kids care.
It sounds like you really understand younger generations' relationship with money…
We have kids from six to 18, with Gen Alpha now starting to get involved. We recently launched the Eco Card; it's made of field corn, which still amazes me. It's technology that's been available for over two years, and yet - incredibly - we're the first card issuer for kids to start using it.
It shot straight to the top of our most-selected cards, which tells you how younger generations are feeling about every little change making a difference.
Relevant resources
Enterprise Nation has helped thousands of people start and grow their businesses. Led by founder, Emma Jones CBE, Enterprise Nation connects you to the resources and expertise to help you succeed.