BLOG
How to get your blog post published on Enterprise Nation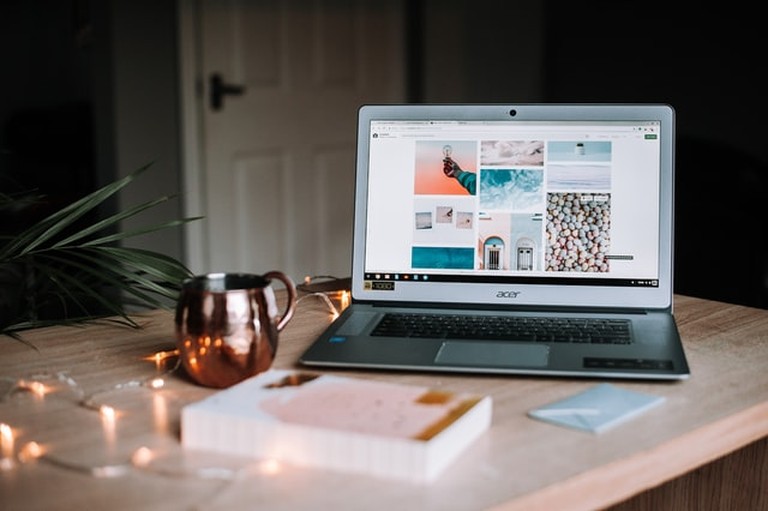 ---
Posted: Tue 23rd May 2023
One of the biggest perks of being an Enterprise Nation adviser is the ability to write blog posts for a huge audience of knowledge-hungry small business owners.
Writing a blog post is a fantastic way to get noticed by precisely the people who matter – prospective clients. And the benefits go beyond boosted visibility. By confidently writing about your area of expertise, you'll very publicly position yourself as a thought leader in your industry or discipline.
How do I get my blog post published on Enterprise Nation?
To submit a blog post, just head to your new self-serve content upload area and select 'Post content'. Choose 'Blog Post' from the list of content types, create your post, and submit it for approval.
What kinds of ideas work well?
Anything that teaches our members how to do something, inspires them to think about something entirely new, solves one of their most pressing problems, helps them come across as more professional… the list really does go on.
There are, of course, lots of formats to convey information, and some common ones we use are – how-to guides, listicles, and checklists. You could even write a first-person opinion piece if you want to give a fresh take on something topical.
However, it must contain enough information that makes it not only interesting to read, but useful. You'll be pleased to hear that all these formats go down well with our audience. 
The more specific your subject matter, the better. For example, 'How to write a business plan for a café' is better than 'How to write a business plan' purely because the generic version is so widely covered. Industry-specific pieces, in particular, are also fantastic for SEO (and, in turn, your own visibility).
Are there any editorial guidelines I should stick to?
There are. We've created some brief editorial guidelines which we hope give you an idea of what works and why, while also hopefully eliminating any confusion.
Audience
You should aim your posts at our community of UK- and Ireland-based small businesses and start-ups.
Word count
Make sure your blogs are at least 600 words long. (We may not publish submissions that have fewer than 600 words).
Tone of voice
We encourage pieces that are:
helpful

authoritative

positive and upbeat

approachable and relatable

relatively informal
We like to steer clear of anything that's:
prescriptive

formulaic

dry

dense

formal

superior in tone
Dos and don'ts
Do make your posts exclusive to Enterprise Nation. (Please don't use content you have published, or are going to publish, elsewhere.)
Do hyperlink references and statistics.
Don't be promotional or link to your services in the body of your post. You can add them as a call to action at the end.
Please understand that we may edit any posts that don't fit our house style.
Images
Every blog we publish has a banner image at the top of the page. If you're giving us an image to accompany your piece, we have a few guidelines that we'd appreciate you following.
Size: The higher the image quality, the better. We can resize images to our default dimensions, so don't worry about height and width. All images need to be at least 768 x 432 pixels. 

Orientation: The aspect ratio of the banner image means we prefer landscape images rather than portrait. They're easier to crop to the necessary size. 

Format: JPG for photos, PNG if there is text in your image.

Content: The Enterprise Nation brand is all about people and the business journeys they experience. As such, we prefer photos that contain a human element and feel genuine, positive, relatable and true to life. 
Things to consider 
Please don't share images that carry your business branding or contain illustrations. 

Select images that showcase the main theme of your post and are unique to your brand. 

If you're providing a stock image, please choose one that fits the style of the images Enterprise Nation uses for its content.

Please understand that we may decide to go with a different image if we feel the ones you've supplied don't supplement the content or fit our house style.  

How soon will you publish my blog post?
We aim to publish all submissions within a matter of days. We'll let you know once we've approved your post, and send you the link when it's ready.
We try to post articles that complement other recent pieces, so there's no hard-and-fast rule when it comes to publishing times. You'll never have to wait long, though.
How will you promote my blog post?
We'll endeavour to share posts across our social channels and in our weekly newsletters. They'll also appear in search results across the Enterprise Nation platform.
How often can I submit blog post ideas?
There's no limit to the number of posts you can submit, although we may have to stagger when we publish them. This is purely to give all authors a fair crack of the whip when it comes to getting noticed.
---
I hope this post gives you the encouragement you need to write a blog post for the Enterprise Nation community.
If you're not yet an Enterprise Nation adviser and you have a great idea for a blog post based on your expertise, join today. There are plenty of other profile-building opportunities and perks to take advantage of too!
Hi, I am Amanda, Enterprise Nation's content manager.