BLOG
Four ways to use Big Data in your marketing strategy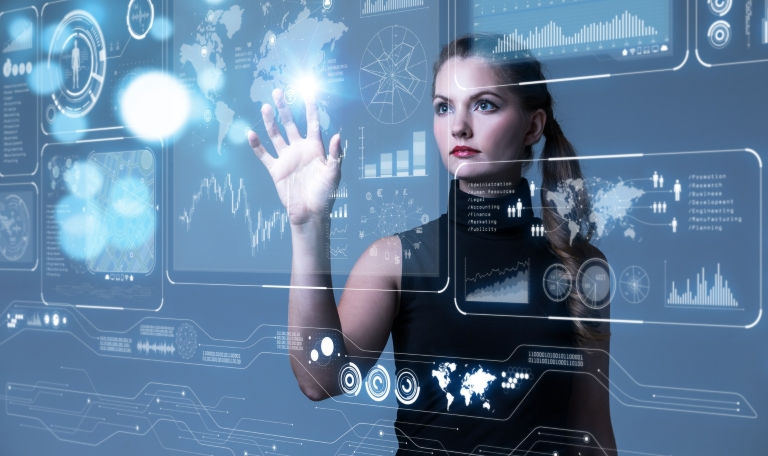 ---
Posted: Thu 19th Apr 2018
A recent Smartinsight survey asked readers to 'select the single marketing activity that you think will make the largest commercial impact in 2018 for your business'.
It was no surprise to see content marketing taking the top spot, but it was a surprise to see Big Data in second place.
The result suggests that both business owners and marketers are becoming more aware of the valuable insight that data can present and, in turn, the need to begin incorporating data into marketing strategies.
In an extract from a whitepaper, Experian discusses four ways you can begin to introduce Big Data into your own strategies in the new financial year.
Personalisation
Although there is nothing new about using personalisation in marketing, the level that businesses are able to create a personalised experience is something which is constantly developing, and will continue to be a big focus throughout 2018.
Why personalisation**?**
A recent survey by Adobe asked marketers to state one marketing capability that would be most important in the future and one third of them answered with 'personalisation'.
How can you get started?
Simply put, the key to personalisation is to know your customers and to use that information to improve their experience with your brand. With this in mind, a good place to start is to ensure that the data you hold is correct and up to date.
Services like Experian's B2B Prospector allow you to build marketing lists from the very latest data so that personalisation is engaging rather than awkward.
Proximity marketing
In the coming months, we expect to see more use of techniques like proximity marketing. This is where mobile tracking is used to push notifications to consumers based on their location and interests.
Why proximity marketing?
According to research firm TechNavio, the global enterprise location-based service (LBS) and advertising market is projected to reach $7.6 billion by 2020, at a compound annual growth rate of 30.22%3.
How can you get started?
Notifications can be a powerful marketing tool, but if used wrong, they can also be a big turn-off to potential customers.
Treat proximity marketing like any other outbound marketing campaign, making sure you have permission to contact the user before sending any notifications and make sure the content you send is highly relevant.
Single customer view
With sources such as social media and paid media so easily accessible, more and more customer data is becoming available.
To be able to reap the full benefits of all this data, marketers must find a method to bring it all together in a meaningful, efficient way.
Why a single customer view?
Creating a single customer view is still proving a challenge to businesses. Experian statistics show that 89% of brands are struggling to achieve this. This presents a real opportunity for businesses who are able to consolidate all their data.
How can you get started?
A robust data strategy is key. You must understand the data that you need, the data you already have and how you are going to use it.
Data security
The more data that businesses are holding and processing, the more important it becomes to keep that data secure.
May 2018 sees the introduction of the EU's General Data Protection Regulation (GDPR) and so data security is likely to be high on the agenda for most businesses.
Why data security?
Data is a very powerful tool from a customer relationship point of view. It helps businesses build trust and intimacy.
However, loss of customers' data is equally powerful in its negative impact and, once consumer trust is lost, it's difficult to re-gain.
How can you get started?
Experian's guide to GDPR will give you some excellent tips on getting started with your own data strategy.
To find out how to amplify your business marketing strategy in the new financial year, download the full B2B Marketing Trends guide below.
var loc = "https://analytics-eu.clickdimensions.com/enterprisenationcom-acjzh/pages/";
Experian B2B Prospector Account Managers can help you with any data requests you may have, whether it's buying business-to-business marketing lists, data cleansing, email validation or enhancing your existing database. Find out more by phoning 0870 012 1111 or visiting this website.