INTERVIEWS
Five ways scaling businesses can save money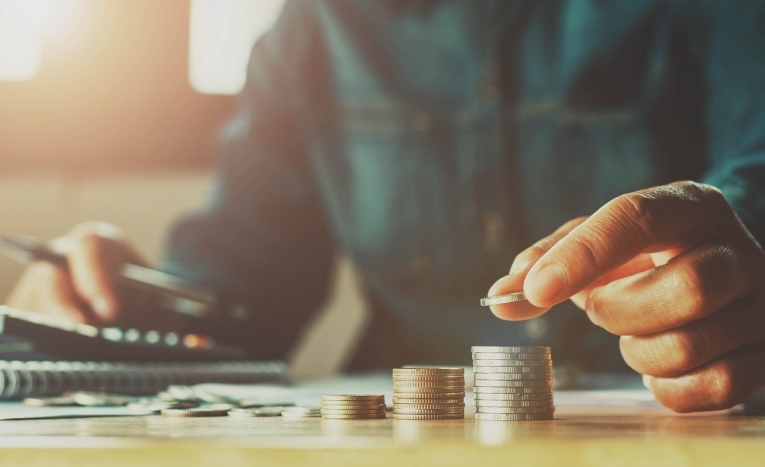 ---
Posted: Tue 29th Jan 2019
Rapidly growing businesses face constant cashflow pressure. Scaling up requires using the resources you have as effectively as possible and saving money when you can.
From employing part-time experts to instilling a frugal culture, we've identified five ways your business can save money as it grows. The tips will help you save money, which reduces risk and helps keep the door open to embracing opportunities.
This post is sponsored by Soldo, a solution to simplify and automate employee expenses.
1. Use part-time experts
There are common inflexion points in business growth when specialists are needed. You might bring on a full-time HR person when they get above 40 employees and it becomes impossible to manage the hiring process. The complexity of the business might require hiring a finance director when turnover reaches £1m.
Hiring these professionals puts significant pressure on resources. Experienced staff will need to be paid accordingly.
One solution is to employ part-time or contract workers. People look for flexible arrangements due to childcare or early retirement and a scale-up company may find it easier to work around these requirements than a larger business.
These often overlooked experts offer more experience than you would otherwise have been able to afford. And they have the added bonus of being flexible about scaling up to more hours when you need them. Resources like workingmums can be used to identify potential employees.
It's difficult to know when to hire these staff in full-time roles. Employees who have been with the business since the beginning may be frustrated by new levels of management. Founders may not be ready to delegate the responsibility for a whole department. A flexible option helps mediate these concerns.
2. Look for flexible office space
Taking on a long-term office lease creates a financial liability. The lack of flexibility can make it difficult to add or remove space for staff when you need to. The growth in co-working spaces has created a wealth of options for scale-ups.
Company growth expectations and cashflow forecasts should indicate changes in employee numbers. Expectations around revenue growth need to be directly linked to the sales resource needed to win business and the staff required to deliver it.
The scale-up journey requires a keen sense of how the team your building is going to evolve. Investing time to regularly update staff forecast will help save money when it comes to office space and other equipment your team needs.
Check out Enterprise Nation's Workspaces section to find the space you need.
3. Take part in a scale-up programme
There's been a rapid increase in the number of programmes that support scale-up businesses over the last few years. They provide a great opportunity to learn from peers and experts and save money.
Accessing free advisers can avoid costly consultants. Scale-up programmes often also offer free or reduced-cost workspace, particularly programmes that are aimed at specific industries.
Free scale-up programmes are normally run with the support of the government or large corporates, such as Barclays Eagle Labs. The Scaleup Institute is a useful place to start your research.
4. Make saving money a key value
Scaling a business means giving staff more responsibility, including budget setting. Employees will take their cue from your behaviour and the company culture when it comes to spending money.
Think about how you can instil financial discipline. That doesn't mean scrimping on equipment, people or even staff parties. It means making considered investments.
What's the least you can do to learn the most? Do you need to buy software or is there a SaaS option?
Make sure you share why you're prioritising spending, so staff can understand your approach to budgeting. Highlight behaviour that saves money. Building a partnership that saves the company a significant amount of money should be celebrated as much as winning a new sale.
Staff should be encouraged to take calculated risks. Look at the costs and benefits of key decisions and map out different scenarios. Closely monitoring fixed costs like rent and wages helps businesses stay agile as they grow. This makes it easier to absorb mistakes and take advantages of opportunities.
5. Save money on your expenses
It's easy for staff to shrug off the frugal discipline of a start-up when the business starts generating significant revenue or wins investment. So, it's crucial for the management team to stay on top of company expenses.
A solution like Soldo lets you set up smart pre-paid cards, making it easier to allocate funds, fix limits and control how employees can spend company money, while on-screen dashboards give instant insights into company wide expenses at a glance.
Using this kind of service replaces the need to use lots of corporate cards to pay for travel, entertainment and other company expenses which can be costly and time-consuming, and removes the hassle of expense reimbursement for employees.
Also in this series:
Seven ways to beat the bureaucracy of business expenses
How to understand & deliver what will make your audience care about your business
Do you spend enough time thinking about the costs on your P&L?
Chris has over a decade of experience writing about small businesses and startups. He runs Inkwell, a content agency that helps companies that sell to small business owners grow their audiences through content marketing. You can find him on Twitter at @CPGoodfellow.