BLOG
Five tips to improve your profile in the press and media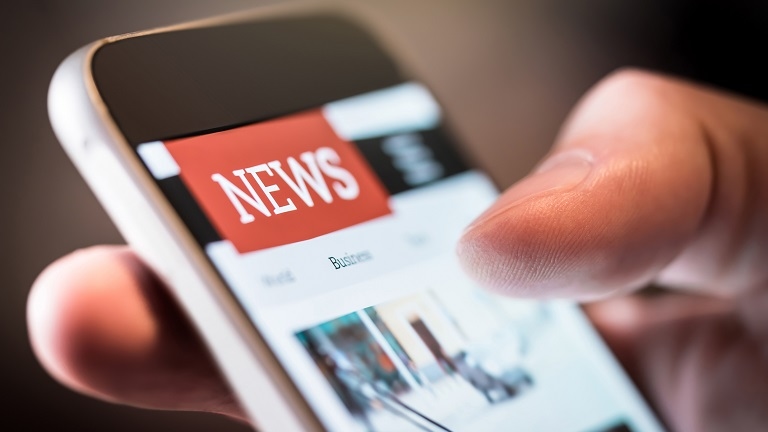 ---
Posted: Mon 4th Sep 2023
A positive appearance in the media – whether it's your local paper or an industry website – can do wonders for your profile and reputation.
If you want to build your profile and get noticed, press and media relations can be very effective. The key is to invest your time and effort in the right places. It's also about having a plan from the start, so you're clear about what you want to achieve, who you want to target and the key messages you want to get across.
In this blog, PR expert Debbie Leven, founder of PR Coach, offers five top tips to help you on your way with your media relations. Use them to get profile for your business with the audiences that matter!
1. Do your research
You need to do some thorough research to identify the press and media relevant for your target audiences. Then dig deeper and analyse the publication or website for tone, style, structure and content as well as any specific guidelines on sending in material or pitching an idea.
One of the biggest gripes journalists have is that they receive email approaches and press releases that aren't relevant. Research will help you to avoid falling into that.
2. Identify your news
Next, you need to identify the news stories you have – for example:
an award

staff appointments or promotions

expansion to premises

collaboration with other businesses

work with the local community

support given to a local charity
Your news needs to focus on human interest because that's what will interest a journalist. So, always keep that in mind.
If you don't have an obvious news story, you can 'create' one. That means 'creating' a reason for a story, called a 'hook'. You can use milestones or anniversaries in this way – your 100th customer, five years in business, and so on.
3. 'Splicing and dicing' your news
Look at how you can get greater coverage for your news story by packaging it for your different press and media targets. For local, regional, specialist or national press and media, you should seek to do tailored versions of your story, where relevant.
4. Think wider than news and press releases
You don't need to have news to get profile in the press and media. You can position yourself as an expert, offer case studies, comment on other people's news via letters to the editor or comments posted online. You can approach key journalists with ideas for feature articles or blogs that you could write or contribute to.
5. Work out a calendar of activity
A calendar helps to keep you on track with your PR and maintain momentum. A simple Word table or Excel spreadsheet works well split out by different activities – press releases for news stories, promoting yourself as an expert and making approaches to journalists with ideas for feature articles or blogs.
Journalists need stories and experts for comment and they want to hear from you. So, what are you waiting for?
Relevant resources
Enterprise Nation has helped thousands of people start and grow their businesses. Led by founder, Emma Jones CBE, Enterprise Nation connects you to the resources and expertise to help you succeed.