BLOG
Five challenges faced by accountants today and how to overcome them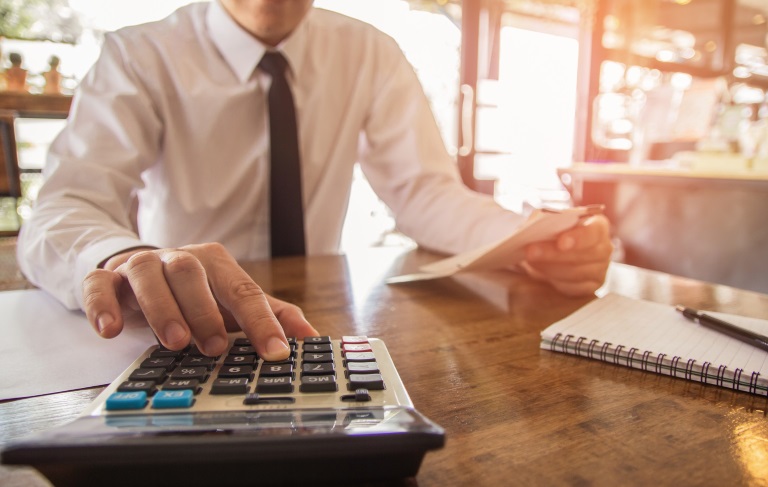 ---
Posted: Tue 14th Aug 2018
For freelancers and those running small accountancy firms, issues facing the 'big four' accountancy firms can seem a far cry from what you experience. Carly Menken at Direct Line for Business spoke to director and tax manager Peter Lawrence from Blain Pritchard about the common challenges that smaller firms face today and how to overcome them.
This article is sponsored by Direct Line for Business.
1. How can accountants attract new clients?
A strong online presence is a must. We get a lot of work from recommendations on Facebook, and of course your website needs to be up to scratch too.
It's also important to think outside the box when it comes to marketing tactics, particularly when you don't have a big budget to work with. For example, we approached a new business estate with flyers and had a great response.
2. How can accountants keep their clients happy?
Offer a good service and charge competitively. Make your clients feel welcome and get to know them on a personal level too.
It's also important to manage your clients' expectations and be realistic. Turn work around quickly when you can, but if it's not possible, always let your clients know, so they're not left disappointed. Communication is key.
Remember not to just focus on your 'big fish' clients as even the smallest might recommend you to others, resulting in new (potentially larger) business.
3. Should accountants invest in expensive software?
No matter the size your business, you need to invest in the right software.
The government's Making Tax Digital for Business initiative means that as of April 2019, businesses with a turnover above the VAT threshold will need to keep digital records. Many accountants will need to invest in relevant software soon if they haven't already.
Most of our clients are already online, so we need a set-up that makes this possible. But like all things, it's about balancing your finances with the needs of your clients. While some will happily use their smartphones to take photos of receipts and send them to us, others still hand over a wad of physical receipts.
To understand what level of tech you need and when, think about your own clients and how they work. It might be that you need to educate some of them to a degree, ahead of Making Tax Digital for Business becoming mandatory.
If you use technology to run your business, or handle customer data, it's worth considering obtaining cyber insurance or professional indemnity insurance to cover your business should anything go wrong.
4. How can accountants hold their prices in an increasingly competitive market?
Often, one of the biggest problems faced by accountants today is justifying fees.
My advice is to show the value you offer your clients and don't add on hidden costs. Some larger accountancy companies are starting to target smaller firms' clients with cheaper rates, but these lower prices come with the caveat that they don't include advice, which they charge for separately. Be clear about what your service includes and focus on quality.
It's also important to find out what your competitors are charging, so you can make sure your prices are somewhere in the middle; you don't want to be the cheapest, but you don't want to be too expensive, either.
5. How can business owners find and keep reliable staff?
When you're a small firm, recruitment can be expensive so be open-minded and look beyond qualifications. For example, a non-graduate with the right attitude can be taught to analyse and audit and make you a return on investment quicker than someone out of university might.
Depending on your location, start by looking for local talent. We advertise with the careers departments at local schools and have been able to find strong candidates this way, without spending a fortune.
Once you've found skilled staff, keep them happy by integrating them with the rest of your team and making them feel welcome from day one. Organising team social activities is a great way to do this.
Direct Line for Business offers flexible and personalised insurance for accountants and bookkeepers.