BLOG
Five easy steps for exporting to China as a small business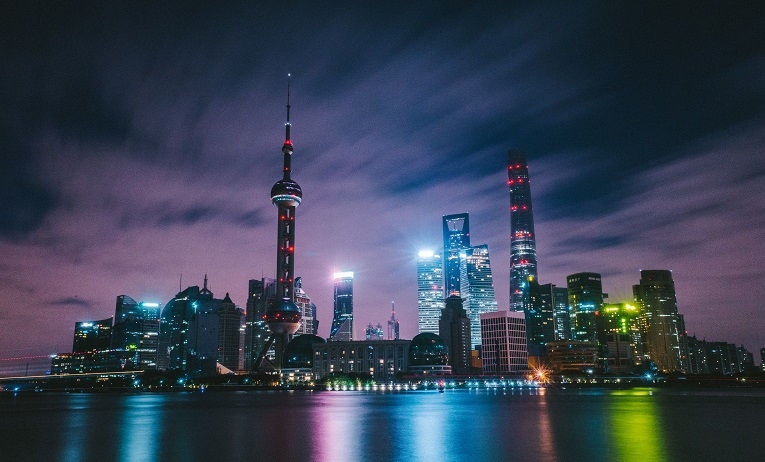 ---
Posted: Thu 29th Oct 2020
Arthur Lam, Marketing Director for UPS UK, Ireland and The Nordics, shares his top tips to help your small business thrive in one of the world's largest and most complex markets.
With over £23 billion worth of goods and services exported to China in 2019, China is one of the UK's top five trade partners. However, British exports - from technology to luxury food products - still only account for 1% of China's imports.The country's growing middle class represents a golden opportunity for small businesses as they are demanding high quality European goods. So how can small businesses break through the complexities of this vast but promising market? Here's what you need to know.
Get up to speed on the trading relationship
Currently, the UK doesn't have a trade agreement with China. UK exports to China fall under World Trade Organization rules. You can keep up to date with the latest regulatory developments and find detailed guidance in the UK government's Guide to Overseas Business Risks in China.
Research new Chinese markets
British products are recognised worldwide for their high quality standards. The demand for such standards is predicted to rise amongst Chinese consumers, whose spending power is increasing. As the market expands beyond China's major cities, so too does the opportunity to export premium consumer products to these areas.
Small business owners can take advantage of this trend by analysing which markets are suitable for their specific products. More information on the opportunities for UK products in China can be found in the government's Exporting is Great: Exporting to China guide.
Assess market entry conditions and regulations
Identifying the customs tariffs and regulatory requirements applicable to your products can get complicated very quickly. Thankfully, there are several online tools that can help you assess the conditions and regulations specific to your product before hitting the market.
Market Access Map is a good starting point, as it allows you to search your product's national tariff rate by destination, code or name.
Another powerful resource is SAC, the Standardisation Administration of the People's Republic of China. Visit this portal to find specific papers, documentation and reports on the standardisation and regulations of all products sold in China.
Check out our guide to overcoming customs complexities to find out more.
Consider brokerage services to simplify your exports
If you need extra support navigating customs and clearing your shipments to China, international carriers like UPS offer dedicated brokerage services which can help you prepare your export declarations to mitigate the risk of delays and penalties.
Global logistics companies process hundreds of thousands of international parcels on a daily basis and have brokerage facilities in all the world's top markets, including China. This means that their experts can help small businesses like yours access these markets in a fast and reliable way, without compromising on flexibility. Moreover, it provides you with a single point of contact which will simplify the complexities of doing business in China.
Know your shipping rates
Finally, a very important step to getting your product into this increasingly lucrative market is understanding the shipping rates to China for your product. This will allow you to find the right service provider for your business needs and will help ease your way into one of the world's most competitive markets.
UPS has designed a UPS for Small Business website, especially for small businesses like yours, for fast and easy shipping from the UK to the rest of the world.
Being a small business doesn't mean you have to think small. Take advantage of all the information and research at your disposal to build the best strategy for taking your products to China. Availing yourself of all the relevant resources and service providers will enhance your decision making and ensure there are no surprises to you or your customers when exporting to this land of opportunity.
Take advantage of UPS's online rates especially for small businesses. Receive a 10% discount until 31 December 2020 by signing up here.
The information provided in this article does not, and is not intended to, constitute legal or other advice; instead, all information, content, and materials are for general informational purposes only. Information on this website may not constitute the most up-to-date legal or other information. Any links to other third-party websites are for the convenience of the reader, user or browser; UPS and its employees do not recommend or endorse the contents of the third-party sites.
Arthur is an experienced Director with a demonstrated track record of success in the logistics and supply chain industry globally (lived and worked in Hong Kong, Canada, US, China and UK) for almost two decades across Marketing, Communications, Strategy and Business Development roles. Arthur is currently in charge of MarComm function and as part of the business unit leadership team for UK, Ireland and the Nordics countries within UPS. His responsibilities include Opportunity and Strategy development, Revenue Management, Value creation/positioning and Communications to accelerate growth and continuous profit improvement. Arthur holds a Bachelor of Commerce from University of Toronto.