BLOG
Making your business more visible: Introducing my E.P.I.C. framework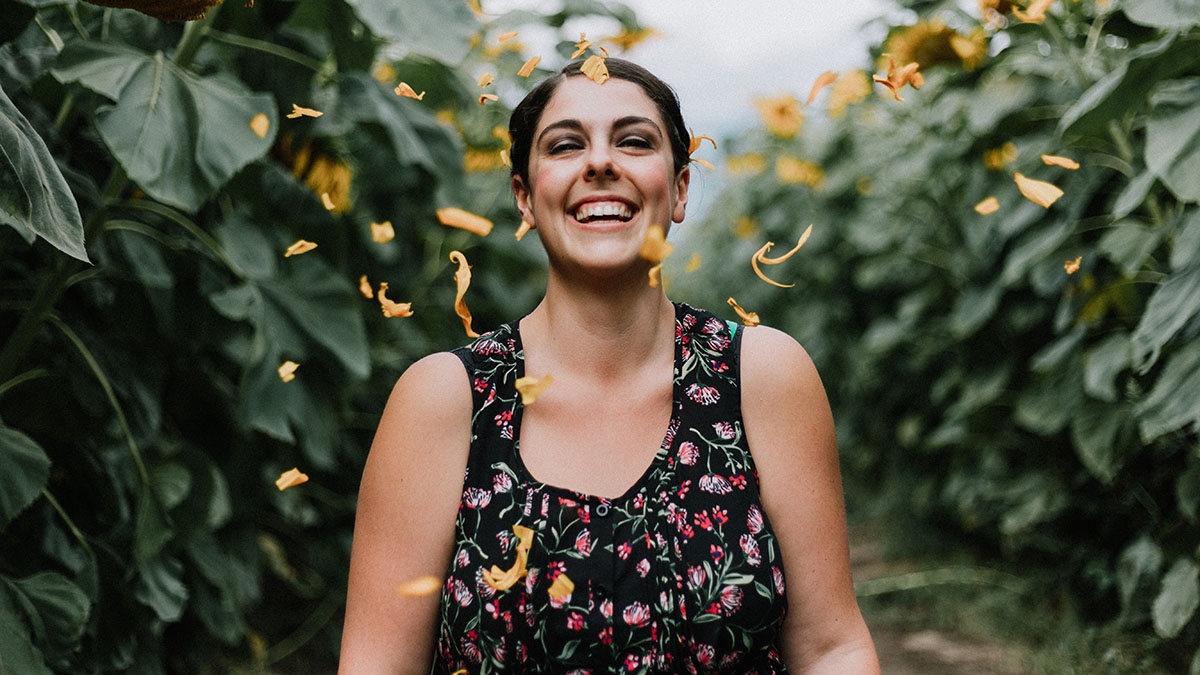 ---
Posted: Tue 11th May 2021
There are so many people out there who need to access your ideas and expertise, but how are they going to find you if you're not visible?
What you need is some guidance on how to become more visible, get more engagement and build your audience. And I don't just mean an audience for numbers' sake, I mean an engaged audience.
Building your audience and getting truly visible can be broken down into four stages. It's about getting your message out there and connecting with the right audience at the right time.
Introducing my E.P.I.C. framework
E = Engagement with your clients
My rules of engagement are that you have to go first. It's like seeing a good friend on the other side of the road but ignoring them until they say 'hello' first. You just wouldn't do it.
So why wait for your audience to talk to you? If you show interest in them, they'll no doubt show it back to you and the more that happens, the better engagement you'll get.
P = Partnerships
I don't mean business partners; I mean people who have an audience that looks similar to yours and that you want to build on. That might be a Facebook or an Instagram community or an email list of people who look and sound like your ideal client (obviously make sure you're not offering the exact same services).
As long as you offer services that complement each other's, it's worth building a partnership to leverage both of your audiences.
I build partnerships in my Sales Mastery Facebook group by inviting members to interview each other. This in turn leverages my audience, but it also helps them to build visibility and connections.
Do you have people in your audience right now that you could collaborate with? Reach out now, invite them to be interviewed on your social media platform and a week later they can interview you on theirs. Showcase each other's skills and services, get to know each other and the audience get to know you – it's win, win.
I = Industry
I'd encourage you to become an industry expert. You need to be seen as the 'go to' person in your industry. So when someone in your audience has a question, you're the first person they think of to answer it.
To do this, you need to have an opinion. Develop theories, methodologies and frameworks around how you think and how you teach. Be seen as a thought leader.
No-one's going to share your material and make you visible if you don't have anything interesting or thought-provoking to say.
C = Connection
You must be able to develop a connection. Your audience have to feel that you're someone who understands them. Not just on a surface level but deeper than that. Understand their problems, talk about your experiences, empathise and relate to them.
I'd encourage you to go back through your last 10 to 20 social media posts and audit yourself:
E: Are you engaging?

P: Are you mentioning people you work or collaborate with? They'll want to mention you back and so you'll be appearing in front of two audiences.

I: How well are you positioning yourself as an industry expert? A thought leader?

C: Are you connecting with people? Are you telling stories of experiences? These don't have to be just business stories but also personal ones. The ones that remind us you're human.
When broken down like that, each point is simple and so easy to implement.
Throw them all together and, BAM, you're levelling up your business, you're levelling up your sales and you're going to be attracting clients like a human magnet.
Relevant resources
Hi, I'm Rachael and I'm on a mission to help coaches, consultants and online course creators to build and scale their business, so that they can celebrate sellout program launches and create passive income streams. As a sales mentor and business strategist (with 25 years experience), I get so much joy from enabling fellow online entrepreneurs to scale to 6 figures and beyond through strategy, training and coaching. And I provide everyone in my network with free resources in my Members' Zone, which you can access for free here. The online coaching and course creation industry is so vast and still growing, and so there's a huge opportunity for you to create impact in the world by sharing and monetising your expertise. I work with ladies all over the world, helping them to build a powerful online brand to support their business and enable them to attract clients with ease and confidence. I help my clients to; - Build a business model to start, grow and scale an online coaching business - Create a profitable online course, program or membership and launch it successfully - Attract new clients through the use of magnetic social media and online sales systems - Design high conversion funnels to achieve reliable enrolment into your programs and courses - Set and achieve high ticket income goals and build a passive, evergreen strategy for growth - Scale up their business, embracing a CEO Mindset and outsourcing for long term success Here's some of the programs I offer; 🌟 Powerful 1 hour session to Build a 100k Business Model $127 👩🏼‍🎓 Authentic Sales Success School - a sales-focussed membership 👸🏼 Online Sales Confidence Accelerator - 5 week program 💰 Profit Project Program - 12 week program 🔮 Beyond the Next Level Mastermind - launching July 2021 💎 Attracting Clients with Ease - 1:1 Coaching Program for 12 weeks 💎 1:1 Coaching Program 6mth and 12mth If you're a coach or cousre creator with big ambitions, I'd love to speak with you. Here's a bit more information about me as a person; MY VALUES 🌟honesty 🌟integrity 🌟simplicity 🌟empowerment I BELIEVE 🆙 We rise by lifting others ✳️ Facilitation is a lifelong transferable skill 🆘 When business feels hard, stick to simple ✅ Control the controllables, let go of the noise WHO AM I REALLY? 👩‍❤️‍💋‍👩 Collaborator & Community Builder 🌱 Always learning & growing 📝 Sales Strategist for simple success 🔮 Eternal Optimist 😇 Your New Biz Bestie I'd love to meet you - you can book a Personal Breakthrough Call here