MEMBER STORIES
The rum entrepreneur who quit his job to fulfil his start-up dream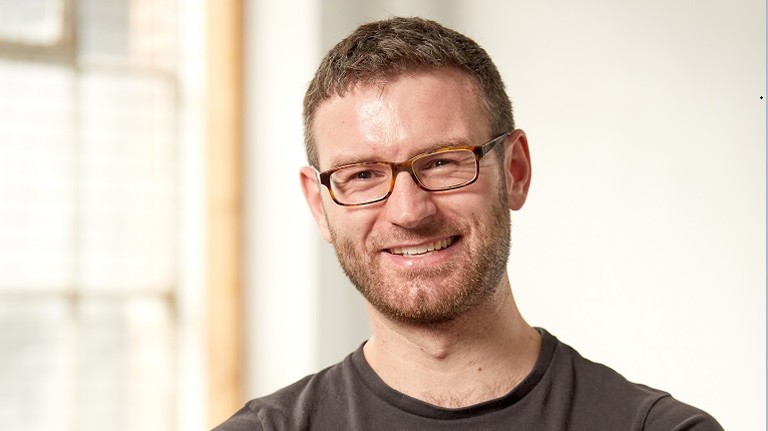 ---
Posted: Thu 26th Aug 2021
Edmund Wood had always wanted to start his own business but didn't have an idea for what business he would launch. He quit his job to find inspiration and after some research discovered an opportunity to create a premium rum brand. He now runs Belgrove Rum.
Edmund lists his products on Amazon's online store and joined a Bootcamp as part of the Amazon Small Business Accelerator to pick up tips on how to grow his sales.
The entrepreneur shares his inspiring story.
The free Amazon Small Business Accelerator e-learning programme is advice from more than 30 business experts in over 200 bitesize videos.
If you're already an Enterprise Nation member, log in to your learning dashboard. If you're not an Enterprise Nation member, you can join the Amazon Small Business Accelerator for free here.
How did you come up with the idea for your business?
"I quit my job before I knew what business I would start. That sounds crazy but I'd always wanted to start my own business. Working on an industrial estate in Trafford Park wasn't the most inspirational of places and I hadn't come up with any bright ideas. I was a warehouse and distribution manager for a noodle factory so I thought I'd just quit and go in search of inspiration. I was a little uncertain as to whether I just loved the idea of having my own business and maybe I wasn't cut out for it, or whether that was just nerves and I needed to just take the leap. I leapt and I'm so glad I did.
"As for how I came up with the idea, I hadn't had any brainwaves for a couple of months, so I started looking at market trends and where there were opportunities. I came across mezcal but it was too niche. I then had a look at vodka. Seeing what had happened with gin I thought perhaps it was another mainstream spirit that will premiumise but vodka had already been through its premiumisation transition. That's when I stumbled across rum.
"I'd never been a big fan of rum but it became apparent it was the last of the big four (gin, vodka, whisky and rum) that hadn't yet had its time to shine and become premium. It was still largely associated with pirates and the sea. That was my opportunity to create something new. My food and drink background came in very handy. Before the noodle warehouse, I ran a factory that bottled cooking oil and the bottling of glass bottles of oil is very similar to bottling rum which was very handy!"
What start-up challenges did you face?
"I was creating a brand that didn't look like anything else on the shelves when it came to rum so trying to find the right balance between pushing boundaries but remaining a premium spirit and recognisable as rum was tough. As far as I'm aware, our flagship flavour, hazelnut, was the only hazelnut rum on the market when we launched in 2019. Sourcing the ingredients and creating a new flavour in the rum category was challenging but incredibly rewarding. I didn't want to copycat a flavoured rum that was already out there."
What is your marketing strategy for engaging with customers and making sales?
"A key part is Facebook groups. You've got to build up trust with the members and become friends. You can't just be there to hard sell and ram it down their throats. It takes time. To keep me on track I always think about how I'd perceive a rum brand coming into a Facebook community, and I wouldn't want them posting about their product all the time. I'd want them to be genuine people.
"Slowly building up relationships over time is what I like to do when it comes to consumers. It works very well, so I'm going to keep on doing it!
"As well as social media, PR and reaching out to journalists play a key role in our marketing strategy but the gem is direct-to-consumer chats. You learn a lot about your product. I feed off the praise and that's the fuel that keeps me going."
How has COVID-19 affected your business?
"March 2020 was terrifying. We were heavily on-trade focused and sales nosedived when the bars closed. We pivoted to online, export and independent retail (initially a minor element of our business) and I'm thrilled and humbled to say we're now in better shape than ever. With the support of our Belgrove fans, we're stronger and have more diverse and robust routes to market."
Why did you decide to join the Amazon Bootcamp?
"I wanted to ramp up our Amazon sales and offer a lot more to our consumers in terms of content we can provide via the product listings."
What were the key benefits of the Amazon Bootcamp and what actions did you take as a result?
"During the Bootcamp, I picked up insights on how people shop on Amazon. As a business owner you've got to rewind back to before you had a business and see things through the eyes of someone who has never come across your brand before. A newcomer will focus on very different things to the owners and you need to see it through their eyes.
"After the Bootcamp, I started advertising on Amazon. I was wary about just spending money with no reward, but I'm starting small and will grow. If it doesn't work, you need to change what you're doing. If it works, do more of it."
What's your advice to other entrepreneurs for making a success of selling on Amazon?
"Have an awesome listing and awesome photos to help you get awesome reviews. Drive people to Amazon. Advertise. Do it better than your competition.
"Just jump in and start small. Build up an understanding of what works and what doesn't. You can do it yourself. You don't need a fancy agency when you're small."
What are your top tips for general business success?
"Have faith in yourself. Trust that you're best placed to decide what your product needs to look and taste like. Trust your gut in terms of how you want to market and sell your product.
"Your product is likely an embodiment of you and your style, so embrace your style when you interact with people, whether that be in person, email or over the phone. Don't try and be a super high-energy salesperson if that's just not you. It's not me. Being genuine and natural builds better relationships and results in far greater sales."
Which other entrepreneur inspires you and why?
"Pip Murray from Pip & Nut. I went to university with Pip and she has been a massive inspiration in terms of entering a category that you're not an expert in. She did it with nut butter and I've done it with rum. I learnt from her that even in a seemingly saturated category, if you've got a stand-out brand and a great product, you can go far."
What tips have you picked from the Amazon Small Business Accelerator e-learning programme?
"The advice on sponsored product advertising on Amazon was useful. You need to start small and learn. See which keywords work and which don't. You might be surprised. I started small and will then focused on the ads that are generating a great return on ad spend."
The free Amazon Small Business Accelerator e-learning programme is advice from more than 30 business experts in over 200 bitesize videos.
If you're already an Enterprise Nation member, log in to your learning dashboard. If you're not an Enterprise Nation member, you can join the Amazon Small Business Accelerator for free here.
Hi, I'm Edmund, founder of Belgrove Rum. Big fan of Old Fashioneds and log fires.