BLOG
Ecommerce: The three pillars of great customer service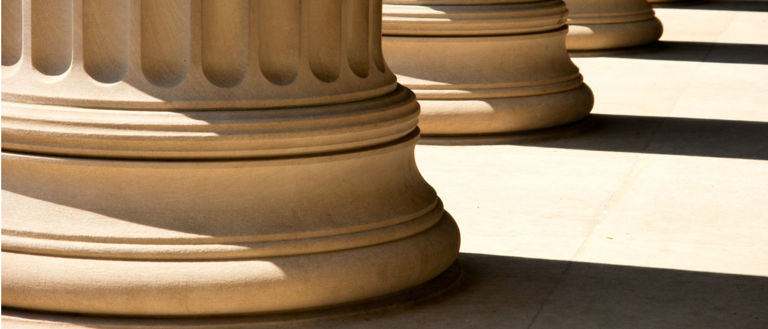 ---
Posted: Mon 10th Dec 2012
The growth of ecommerce presents a challenge for modern retailers - how do you continue to offer customers an excellent, personalised service if you're never actually physically present with them? Ian Cowley, founder of printer cartidge retailer Cartidge Save, explains how his company does it.
Keeping your customers happy has to be at the forefront of any retailer's mind, writes Ian (left). If they aren't happy, why would they come back to you? That's why when looking at ways to take our company forward, we put customer satisfaction on a level pegging with commercial success. Customer service is central to our entire strategy, and manifests itself in three areas: our price point, the ease of mind customers experience with our ordering process and our approachability as a business.
1. Pricing
With the resources available at our fingertips today, customers are always looking for the best deals. Even when we started with little money to play with, we made our customers a price promise - rather than having sales or promotions, our philosophy is to provide the absolute lowest prices 365 days a year. Incorporated into this price promise is a 100 per cent money back guarantee and free delivery on all items, saving customers even more money. Ecommerce retailers have a head start as you don't have the overheads of a high street store. Maximise on this, by trying to keep costs as low for your customers as possible.Ecommerce: The other side to this is ensuring you give customers the best possible price. We've always advocated a trial and improvement approach to business, which means we're constantly looking at changes we can make which will help deliver on our price promise to customers. I researched the business practises used by suppliers in my industry, and found that, counter-intuitively, there's no reward for loyalty. Being able to secure the best prices entirely depends on timing and, in fact, prices change constantly. By closely monitoring the market, you're able to pick up the best prices available and can pass these savings on to customers, maintaining low prices every day.
2. Easy ordering process
Part of keeping a customer happy is making transactions as easy as possible, from start to finish, and capitalising on every opportunity to put their minds at ease. We recommend taking great care to simplify your ordering process and paying close attention to customer feedback to identify areas where you can do this better. For example, we found that our customers wanted to know exactly when their cartridges would arrive, so we rolled out an order tracking system. It's important to be able to match, and exceed our customers' expectations. For instance, we have adjusted the cut-off time for our free next day delivery service, from 5pm to 4.30pm. Â With orders increasing, we never want to be in a position where we let our customers down. This new cut-off allows us to transparently meet the customers' expectations. Plus, the reality is that those orders received before 5pm are usually delivered the next day, too. It's vital that you're honest in what's possible and keep to that promise.
3. Approachability
Through the elevation of customer service to be on a par with commercial success, we've created so many advocates and grown so quickly. We truly value our customers. If a customer ever encounters a problem with their cartridges, they can pick up a phone and speak to a customer service representative, who is empowered to resolve all customer queries at the first point of contact. On top of that, we offer customers a variety of ways to contact us, by phone, instant message or email. How you propose to keep your customers happy is a vital consideration for a business owner at any stage of the development of their business. Customers should never be taken for granted and it's important to keep prices competitive and the sales process as easy for them as possible. Crucially though, it's vital that you never stop thinking that there's more you can do for your customers. Ian Cowley is the founder of Cartidge Save, the UK's largest dedicated printer cartridge company.  Using a scientific approach to marketing, Ian and his marketing director Sean Blanks have created a Sunday Times Fast Track 100  e-retailer which manages 30,000 orders a month and ranks above competitors on independent shopper surveys on sites including Google, Pricegrabber and Shopzilla.
Get the guide to marketing your business online for just £5
From content to SEO to pay-per-click advertising, The Small Business Guide to Online Marketing offers all you need to know to take control of your online marketing - and it's written in a clear and accessible way. It's available as a downloadable ebook from the Enterprise Nation shop. [product id="56640"]
Enterprise Nation has helped thousands of people start and grow their businesses. Led by founder, Emma Jones CBE, Enterprise Nation connects you to the resources and expertise to help you succeed.