BUSINESS NEWS
Don't use Brexit as 'easy excuse' for poor performance, Dominic Raab tells businesses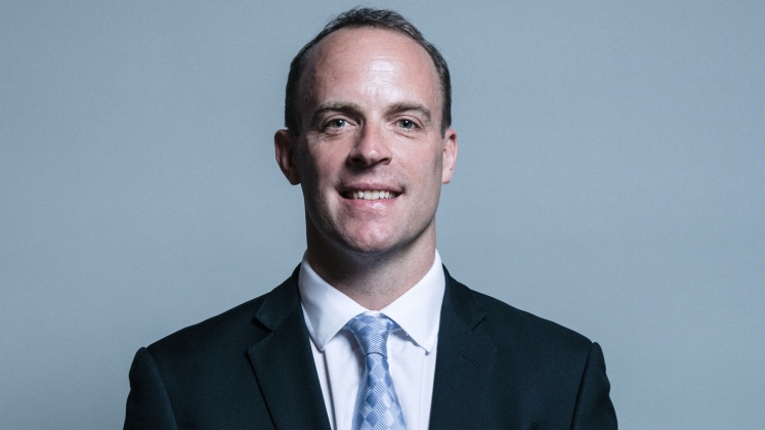 ---
Posted: Thu 13th Sep 2018
UK businesses are using Brexit as an excuse for their own failings, the Brexit secretary has said.
Raab made the comments following news that the John Lewis Partnership expects a 99% fall in half year profits with Brexit mentioned in its statement: "With the level of uncertainty facing consumers and the economy, in part due to ongoing Brexit negotiations, forecasting is particularly difficult but we continue to expect full year profits to be substantially lower than last year."
Questioned on BBC Radio 4's Today programme, Raab said: "It's probably rather easy at this moment in time for any business which isn't doing rather well to point to Brexit."
He admitted that "uncertainty around these negotiations will have an impact on business" but said the overnment is "putting all our energy into getting the good deal that we want with our EU friends and partners, while making sure we manage the risks if it doesn't happen".
Posting on Twitter, European credit analyst Tomas Hirst said: "Seems to me @DominicRaab has a difficult enough brief without widening it to include snarking at underperforming UK high street names.
"Easy to put the ideological blinkers on about this stuff - and perfectly possible Brexit not the main factor in the case of John Lewis - but right now the one thing Brexit *isn't* for UK businesses is "convenient".
"Brexit is not the only cause of UK retail woes, but £ weakness did have a significant impact on real incomes, import costs. So dismissal of concerns by ministers not a good look."
John Lewis chair Sir Charlie Mayfield meanwhile told journalists: "I'm not going to get into some sort of ding-dong with the secretary of state."
Raab's comments come as the Cabinet meets for a three hour "no deal" planning session ahead of the release of more papers outlining the impact on the UK of a failure to succeed in negotiations with the EU.
Enterprise Nation is publishing content in the lead-up to Brexit to help small business owners navigate the opportunities and challenges. Look out for a dedicated Brexit hub coming soon.
Other Brexit content:
Event: How to export your products and services to Europe
Join a panel of experts for tips on selling your products or services to Europe on 26 September in London. Find out more and book a ticket here.
I'm a freelance content creator and event host who helps small businesses and the organisations that support them. I have 18 years of experience as a small business journalist having interviewed hundreds of entrepreneurs from billionaires like Sir Richard Branson to the founders behind brand new start-ups. I've worked for a range of leading small business publications and support groups, most recently as head of content at Enterprise Nation where I was responsible for the prolific output of content on the company's blog and social media. I'm based in Bristol where I run and host regular events with the local small business community and have strong connections to major business organisations in the south west region. In total, I've hosted over 50 events; from intimate meet-ups to conferences with an audience of hundreds including events for international brands like Facebook and Xero. I'm also a big fan of podcasts having hosted Enterprise Nation's Small Business Sessions as well as lots of online events including Facebook Live interviews, webinars and three live web chats from inside 10 Downing Street. With my partner, I co-run Lifestyle District, a lifestyle blog focused on culture, art, theatre and photography. I'm here to help. I'm volunteering free advice calls of up to an hour as part of the Recovery Advice for Business scheme, over the next 6 months. Please get in touch to see how I can help your business.